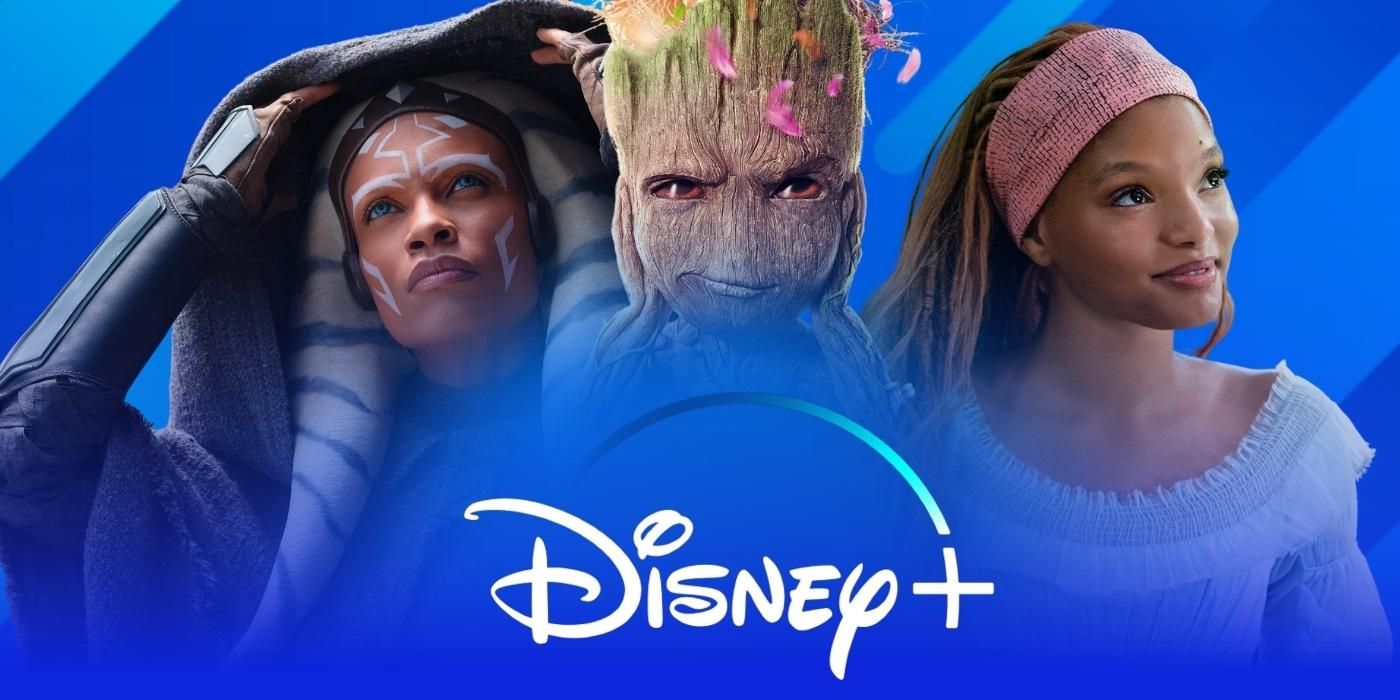 The summer may be over, but that isn't stopping Disney+ from streaming some blockbuster titles this September.
Fresh from the big screen is Rob Marshall's live-action reimagining of The Little Mermaid starring Halle Bailey in the role of Ariel alongside an ensemble cast that includes Melissa McCarthy as Ursula, Javier Bardem as King Triton, and Jonah Hauer-King as Eric. Collider's Ross Bonaime praised the film in his review proclaiming:
"The Little Mermaid is one of the closest of Disney's live-action remakes to capture the magic that made the animated original such a classic. By further expanding this world and these characters, Marshall and Magee are doing exactly the type of expansion these remakes should be going for, and sets a strong template for Disney going forward."
New episodes of the live-action Star Wars series Ahsoka will also be available on Disney+ throughout the month following Anakin Skywalker's former padawan as she faces new threats in her search for Grand Admiral Thrawn and Ezra Bridger after the events of the hit animated series Star Wars Rebels.
Other titles making their way to the streaming service in September include a new season of I Am Groot, and the documentary short series Animals Up Close with Bertie Gregory.
You can check out the list below to see what else is coming to Disney+ in September.
Related:'Ahsoka' Is the Anti-'Andor' — and That's a Good Thing
Available September 5:
All Wet
Trolley Troubles
Available September 6:
9/11: One Day in America (S1, 6 episodes)
The Little Mermaid
I Am Groot (Season 2) – Premiere – All Shorts Streaming
Star Wars: Ahsoka – Episode 4
Available September 8:
2000s Greatest Tragedies (special)
The Barn Dance
Bin Laden's Hard Drive (special)
Bone Trouble
George W. Bush: The 9-11 Interview (special)
Merbabies
Mickey's Kangaroo
Playful Pluto
Pluto, Junior
Master & Apprentice: A Special Look at Ahsoka – Premiere
Available September 13:
Miraculous: Tales of Ladybug & Cat Noir (S5, 7 episodes)
Raven's Home (S6, 4 episodes)
Marvel's Spidey and his Amazing Friends (S2, 7 episodes)
Marvel Studios' Assembled: The Making of the Guardians of the Galaxy Vol. 3 – Premiere
Star Wars: Ahsoka – Episode 5
Animals Up Close with Bertie Gregory – Premiere – All Shorts Streaming
Available September 15:
Lang Lang Plays Disney – Premiere
Available September 20:
The Ghost and Molly McGee (S2, 4 episodes)
PJ Masks: Power Heroes (S1, 5 episodes)
Star Wars: Ahsoka – Episode 6
Marvel Studios' Assembled: The Making of Secret Invasion – Premiere
Available September 27:
To Catch a Smuggler (S5, 8 episodes)
Pupstruction: Season 1 (S1, 6 episodes)
Zombies: The Re-Animated Series (Shorts) (S1)
Star Wars: Ahsoka – Episode 7
Available September 29:
Marvel Studios Legends:
Disney's Launchpad (Season 2) – New Shorts Streaming
Beautiful, FL
The Ghost
Black Belts
Maxine
Project CC
The Roof