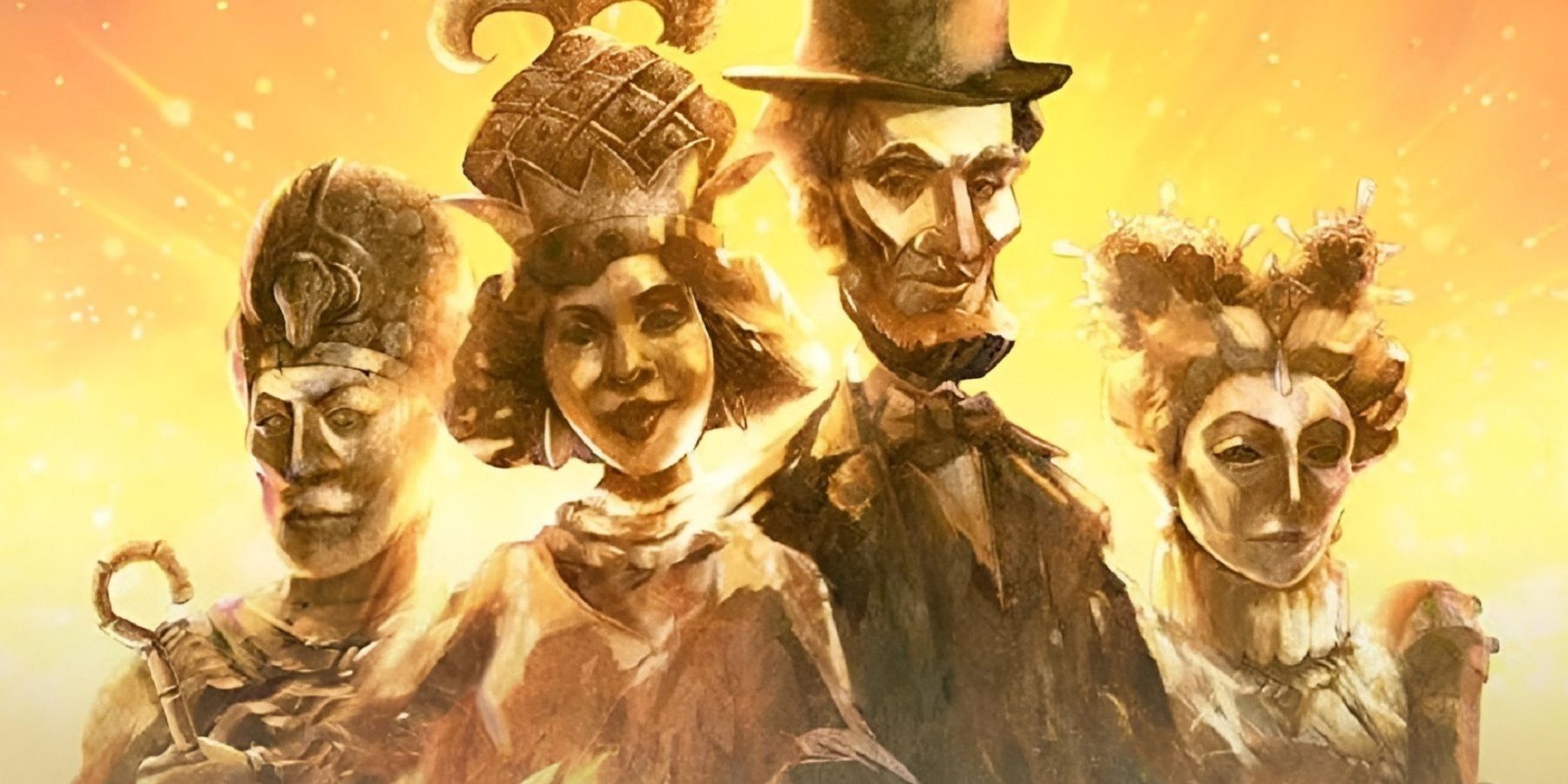 Highlights
Civilization 6 celebrates its 32nd anniversary with a free update, bringing additions and changes that gamers are excited about across all platforms.
The update includes the Leader Pass DLC, which was previously exclusive to PC, allowing console players to enjoy new leaders and versions of fan-favorites.
In addition to the Leader Pass, more achievements have been added, and some leader abilities have been balanced, providing gamers with new challenges and experiences.
Civilization 6 has released a free update across all platforms to celebrate a big anniversary, and most players are happy to learn that there are some additions and changes worth exploring. This September, the Sid Meier's Civilization series celebrates its 32nd anniversary, and this is a milestone that will not go unnoticed. To start "Civtember" off on a good note, a promotional video was posted on the last day of August to announce the release of a free update available for players across all platforms.
This update included more than most gamers ever expected. In November 2022, the first wave of the Leader Pass was released for Civilization 6 as a new form of DLC that would only be available on PC. Many players were quite upset when they found out that the additional content was not expected to come to consoles. Thankfully, the free August 2023 update changed this at last, and gamers can finally enjoy the 12 new leaders as well as the six different versions of some fan-favorite leaders.
RELATED: Steam Users Can Save 90% on One of the Platform's Best Games for a Limited Time
Although the Leader Pass announcement was the highlight of the announcement for various players, there was even more to the update. Fans will be happy to know that more achievements have been added to Civilization 6. Gamers can now unlock achievements for winning a match with each leader that was added to the game with the Leader Pass DLC. On top of this, some changes have been applied in order to balance some leader abilities.
Gamers will notice that Julius Caesar's Veni, Vidi, Vici ability, Wu Zetian's Manual of Entrapment ability, Varangian Harald Hadrada's Varangian Guard ability, and Abraham Lincoln's Emancipation Proclamation ability have all been tweaked. Since only Leader Pass leaders received balance changes to their abilities, players who are curious to try them out can attempt to unlock the new Civilization 6 achievements right away as well.
Console players who already own every DLC pack available for Civilization 6 can claim the Leader Pass completely free of charge. Gamers will be able to play with tons of new civilizations as well as new personas for characters that they are already familiar with, but as if this wasn't enough, console players can also unlock Julius Caesar as a leader for free. Fans who want to participate and claim this offer must link their platform to their 2K account. This is available for everyone who owns Civilization 6 across all platforms, but it'll only be available until November 24, 2024.
Civilization 6 is available for Mobile, PC, PS4, PS5, Switch, Xbox One, and Xbox Series X/S.