Texas Chain Saw Massacre is an asymmetrical horror slasher game by Sumo Digital that brings players into the terrifying world of Leatherface and his sadistic family. Like similar titles, players can either be a victim or a part of the gang of murders. The Slaughter Family features several wild card characters that bring special abilities and attributes to the table.
Grandpa, while unplayable, is the most important member of the family due to his sonar abilities. He thrives off blood, which must be hand-fed to him by family members during matches. Once Grandpa has the right amount of blood, he is an irreplaceable asset to the family by being able to locate and reveal the victims for all the players. So, here's how to collect blood and feed it to Grandpa in Texas Chain Saw Massacre.
RELATED: The Texas Chain Saw Massacre Game: Best Escape Exits
How to Collect Blood in Texas Chain Saw Massacre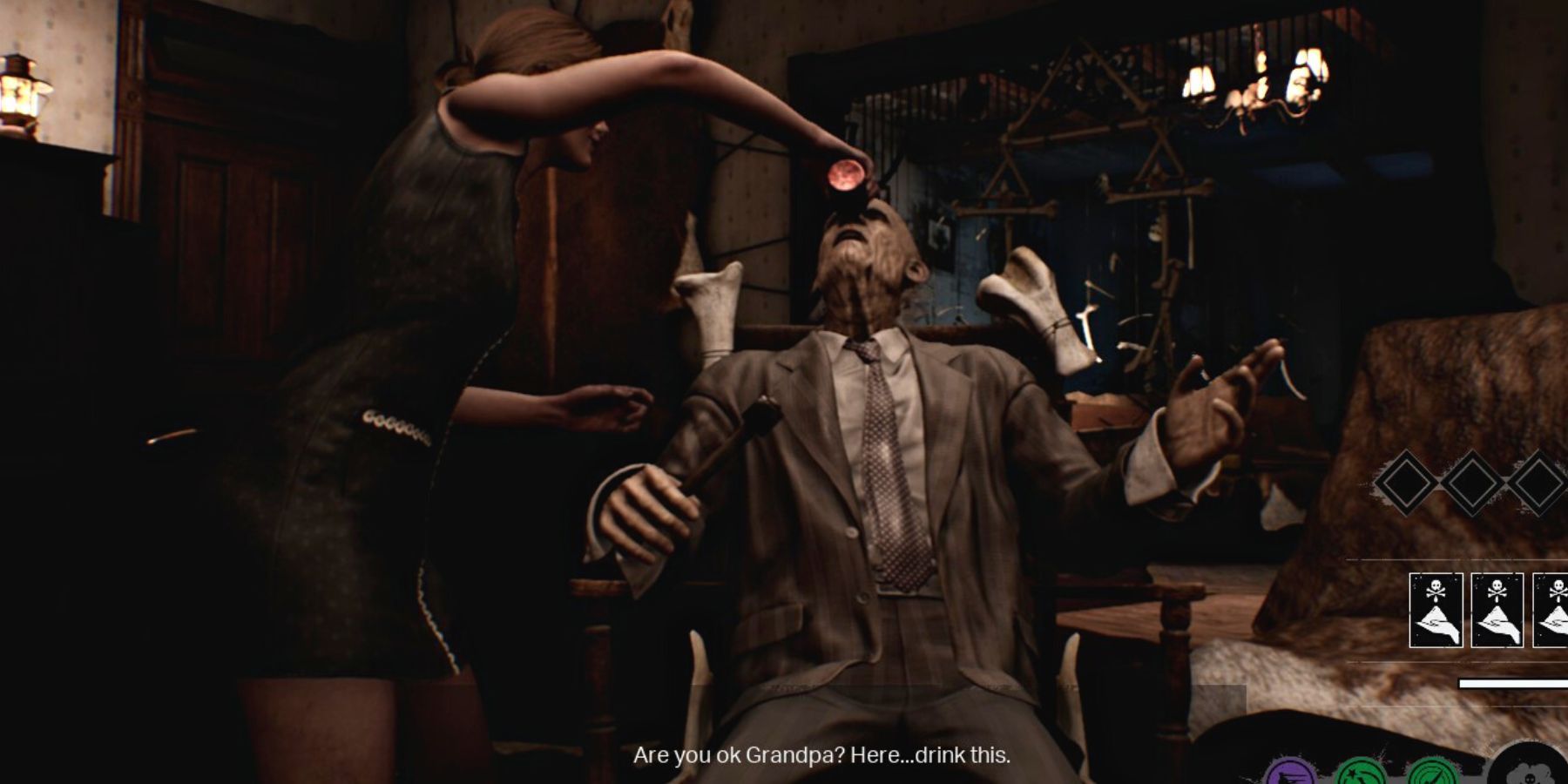 There are two ways to collect blood as a family member in Texas Chain Saw Massacre. The first is attacking or killing a Victim. The other way is to find the blood buckets around the map upstairs. Whenever a match starts, Leatherface spawns down in the Basement while the other two family members are upstairs. This means that both can get to work collecting blood separately until the victims escape the Basement.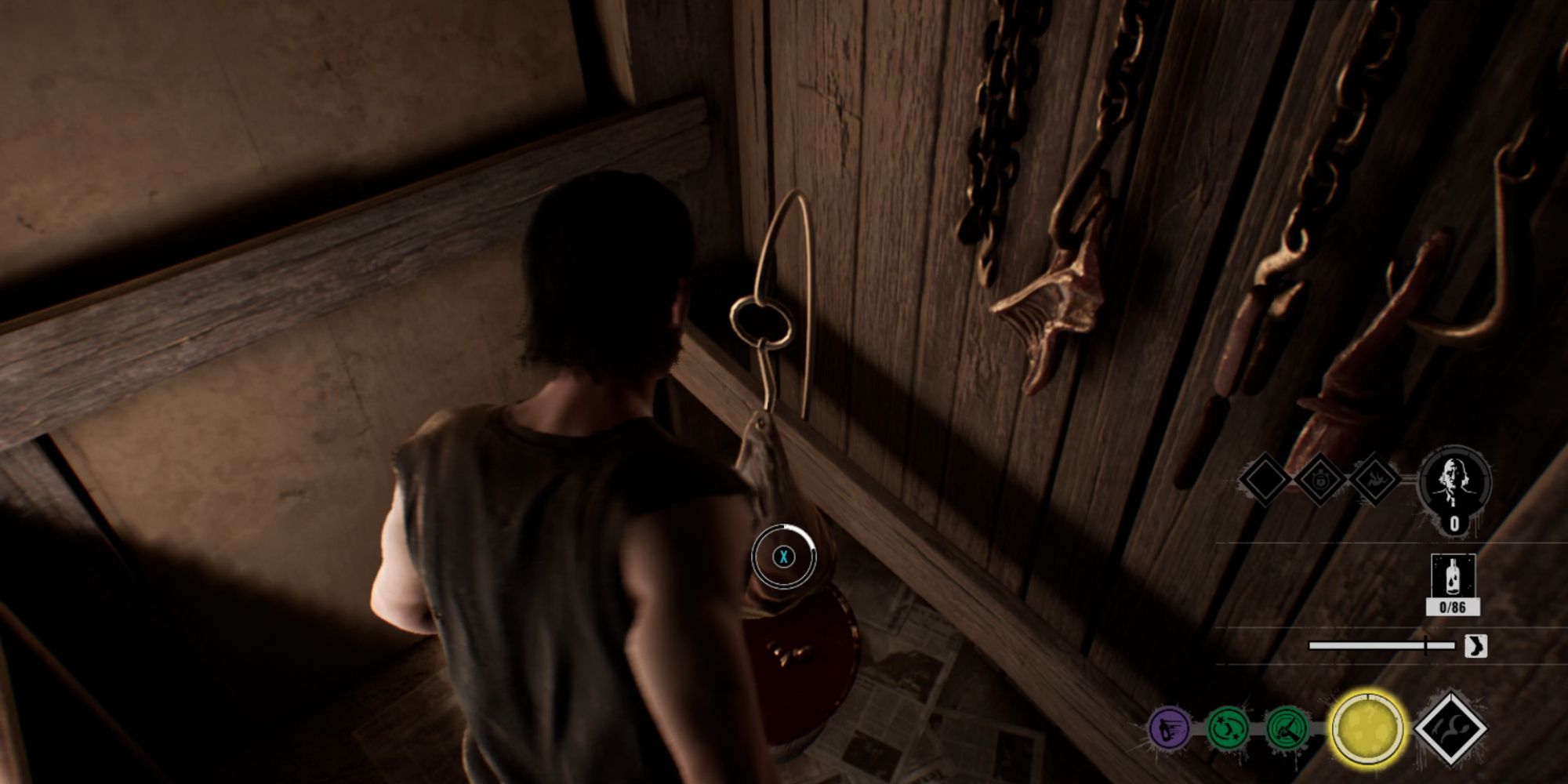 The main point of collecting blood is to feed Grandpa. Before his sonar ability is active, he will be asleep and must be woken up before they can use it. Grandpa wakes up whenever one of the following happens:
A victim makes too much noise
A victim escapes the Basement
Grandpa is fed enough blood
When Grandpa wakes up, the players will be notified, and he will let out a scream to activate his sonar powers. During his cry, players will be highlighted for family members and other victims if they move. Grandpa has five levels to his ability. The higher the level, the less time there is between his screams, and when he reaches level five, victims are revealed whether they are moving or not.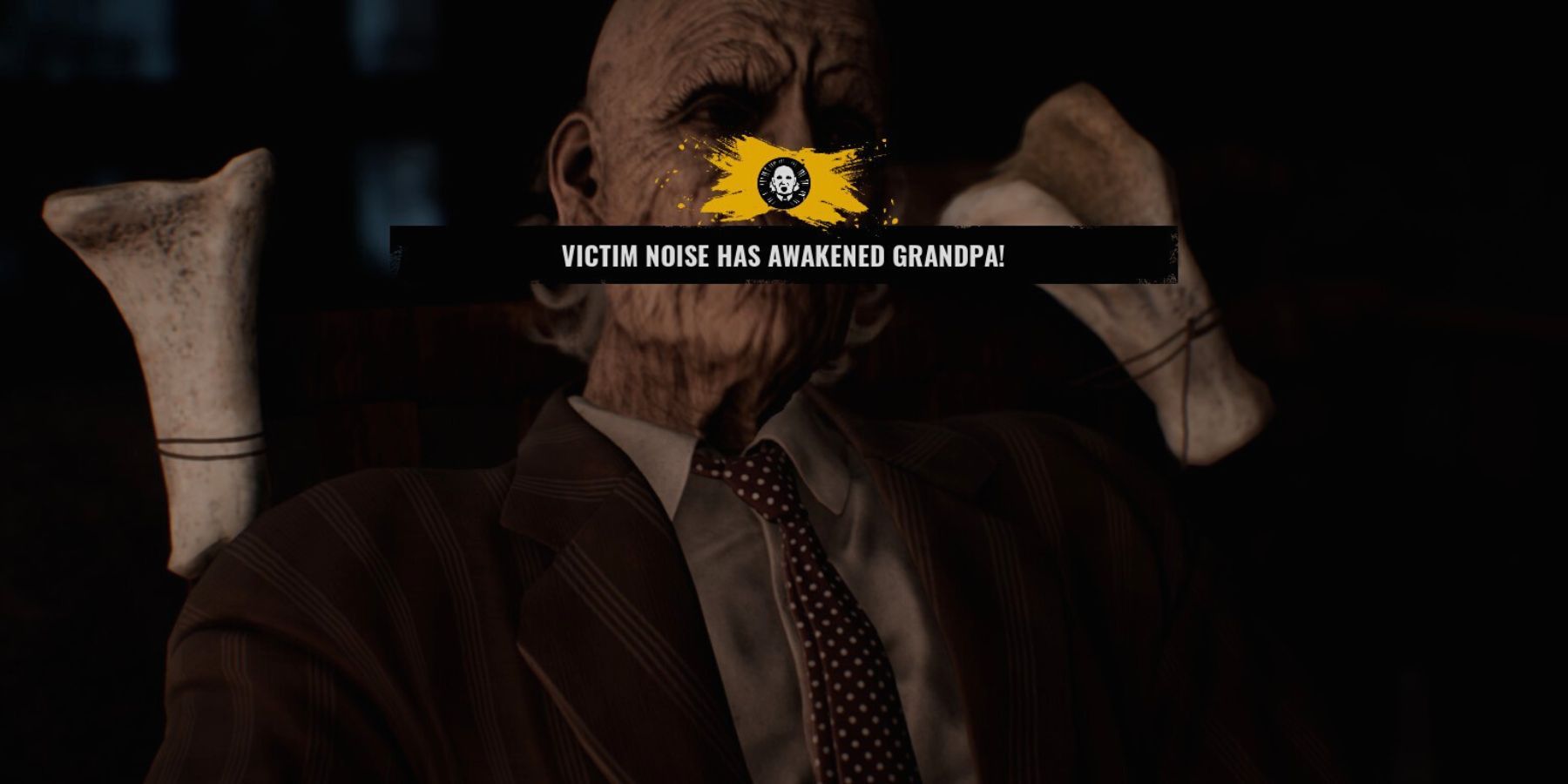 While there are multiple ways to wake up Grandpa, blood is the only way to level him up. Certain family members can hold more blood than others, or they can equip a perk that increases their Blood Harvesting when hitting victims or draining the buckets. If players can't locate victims, they can use the buckets more than once after waiting out a short cool-down period between uses.
The Texas Chainsaw Massacre is available for PS5, PS4, Xbox Series X/S, Xbox One, and PC.
MORE: Things The Texas Chain Saw Massacre Does Better Than Other Asymmetrical Multiplayer Games