The Big Picture
The Equalizer 3 had the highest opening weekend in the franchise's history, and could likely become the highest-grossing installment so far.
The film earned $42 million over Labor Day weekend, making it one of the best performers for the holiday in history.
With its modest budget, The Equalizer 3 is in a comfortable position and may continue to perform well before more competition arrives.
The Equalizer 3 made a statement at the box office over this weekend when it grossed the highest opening the franchise has seen. It could very become the highest grossing installment in the film series that began back in 2014. However, that wasn't the only mission Denzel Washington's character accomplished this time around. With the $42 million earned over the entire Labor Day weekend, the sequel is now one of the best performers for the same holiday across history.
The record is currently held by Shang-Chi and the Legend of the Ten Rings, which managed to fight its way up to a $91 million opening during 2021's Labor Day weekend. A very special set of conditions had to take place for that performance to happen, with audiences hungry to dive back into the Marvel Cinematic Universe after the pandemic delayed several projects across the release calendar. Simu Liu also saw a positive response to his debut as the young hero, positioning him as one of the major figures of the franchise going forward into the Multiverse Saga.
The $42 million earned by The Equalizer 3 over the holiday weekend also puts it in a very comfortable position considering its modest budget, and with fewer releases coming up during the fall season, it might be time for Robert McCall (Washington) to take everything he can at the box office before more competition arrives in the form of The Nun II or Five Nights at Freddy's. In comparison, The Equalizer 2 left the big screen with a worldwide haul of $190 million. While The Equalizer 3 is largely being referred to as the finale in the franchise, it remains to be seen if positive word of mouth and robust box office returns can secure a fourth movie; after all, the performance from the previous installment convinced the studio to produce a second sequel.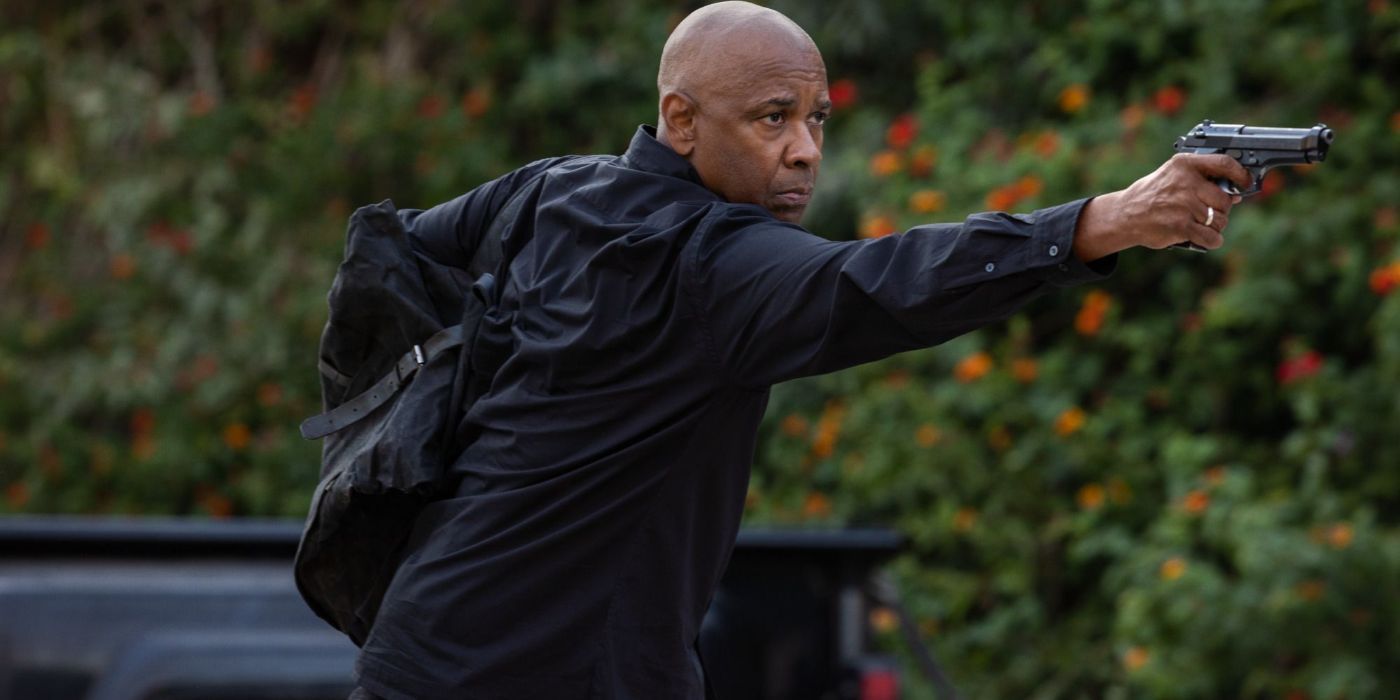 What Is 'The Equalizer 3' About?
After seeing Robert McCall in an impressive position of power during the previous two installments, Antoine Fuqua's new sequel takes a different approach for the resourceful protagonist. Washington's character ends up gravely injured during a confrontation with some criminals he was after, and the only person he can trust to help him with his mission is agent Emma Collins-Plummer (Dakota Fanning). Together, the duo must do what it takes to survive and bring down Vincent (Andrea Scarduzio) and Marco Quaranta (Andrea Dodero), some of the most dangerous antagonists the hero has ever faced.
The Equalizer 3 is currently in theaters.