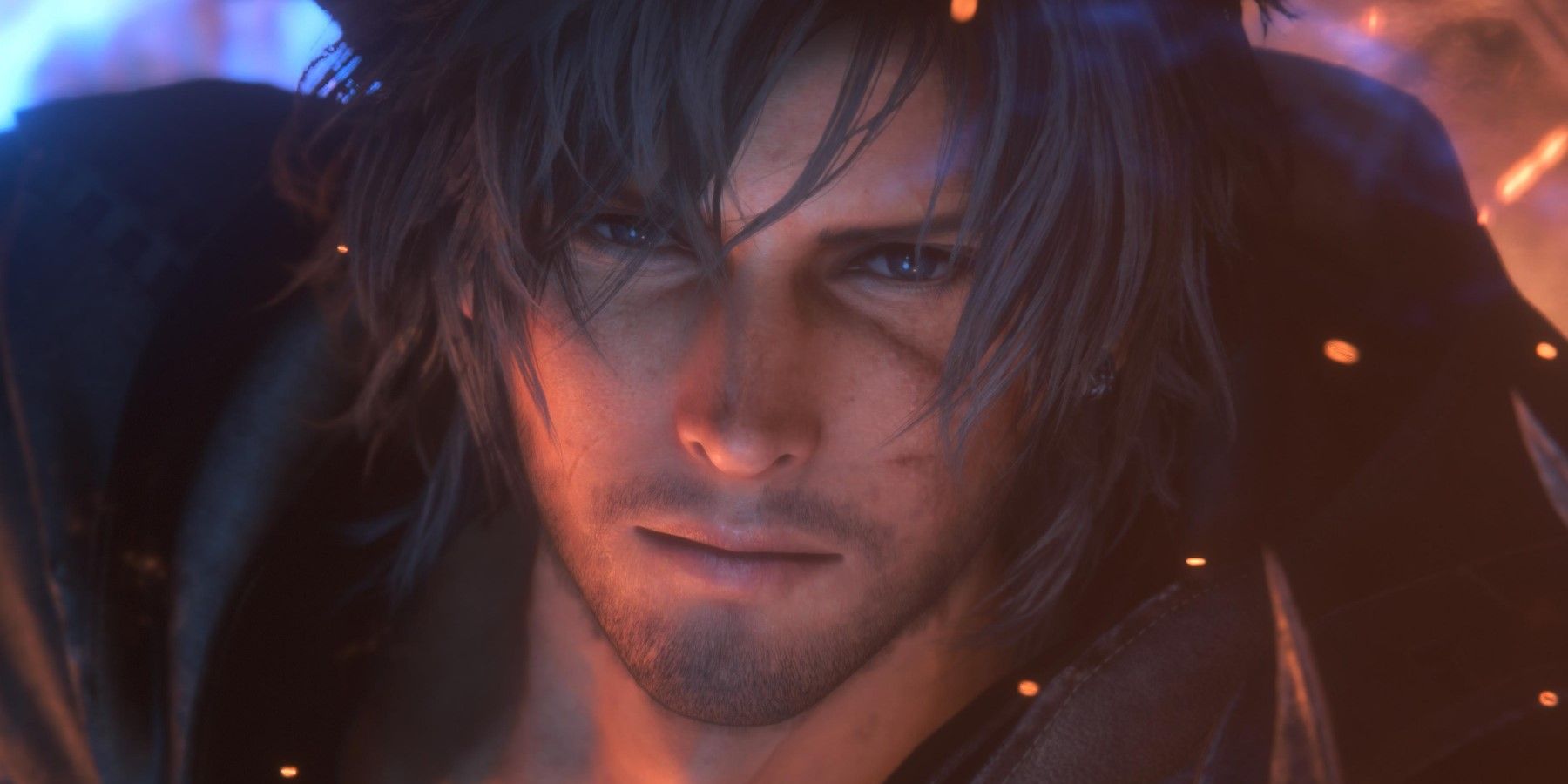 Highlights
Final Fantasy 16's music is being incorporated into Theatrhythm Final Bar Line's latest DLC pack, allowing players to experience the game's memorable tracks in a rhythm game setting.
Final Fantasy 16, with its departure from traditional JRPG gameplay, has been well-received and has solidified the franchise's status as highly profitable.
The DLC pack for Theatrhythm Final Bar Line will include 11 songs from Final Fantasy 16, including Clive's theme song and the "Hide, Hideaway" theme, and will be available for purchase on November 1.
Music from Final Fantasy 16 is being added to Theatrhythm Final Bar Line in its latest DLC pack. Final Fantasy 16 launched on PlayStation 5 back in June, with a PC port set to release sometime in the near future. The latest entry in Square Enix's long-running JRPG franchise is a drastic departure from its mainline predecessors in both tone and gameplay, as it continues the series' shift toward real-time action and presents a grittier medieval setting where tragedy and death are commonplace. In this brutal land of Valisthea, a fallen noble named Clive Rosfield seeks vengeance and redemption in a story that spans three different time periods.
Final Fantasy 16's unorthodox approach seems to have paid off for Square Enix, as the game was met with mostly positive reviews and has helped cement Final Fantasy as one of the most lucrative franchises of all time. At least two DLC expansions are planned for Final Fantasy 16 as of this writing, with producer Naoki Yoshida hinting that at least one of them will explore the backstory of fan-favorite supporting character Cid. In the meantime, Square Enix is giving players more Final Fantasy 16-related content in one of the series' many spin-off titles.
RELATED: Free Final Fantasy 16 Update Adds New Skins, Customization Options
Late last week, the official Final Fantasy Twitter account announced a new Final Fantasy 16 DLC pack for Theatrhythm Final Bar Line, a crossover rhythm game featuring music from the entire franchise. 11 songs from Final Fantasy 16 will be added in this DLC, including Clive's theme song "Find the Flame" and the "Hide, Hideaway" theme that plays whenever Clive returns to his hideout at the heart of Valisthea. It will launch on November 1 as part of Theatrhythm Final Bar Line's Season Pass Vol. 3.
Theatrhythm Final Bar Line is the fifth entry in Square Enix's Final Fantasy rhythm spin-off games, which task players with matching on-screen prompts in time with the music to reenact certain battles and scenes from the main Final Fantasy games. While Square Enix's flagship RPG series remains the primary focus, Final Bar Line's past DLC has introduced music from other Square Enix properties like Chrono Trigger, The World Ends with You, and NieR:Automata.
Now Final Fantasy 16 is going to be represented in Theatrhythm Final Bar Line through 11 of the latest JRPG epic's most memorable music tracks. So far, there is no indication that more Final Fantasy 16 music will be added after this initial DLC batch, but it is very likely if Square Enix chooses to release a DLC Season 4 for Theatrhythm Final Bar Line. In the meantime, fans will be able to play along with some of Final Fantasy 16's most moving themes starting November 1.
Final Fantasy 16 is available now on PS5 and is coming soon for PC.
MORE: Final Fantasy 16 May Have Set The Bar Too High For FF7 Rebirth in One Area
Source: Destructoid