Pokemon GO's latest season marks a big moment for Niantic's monster-catching mobile game. Adventures Abound is the first time that Pokemon from Scarlet and Violet's Paldea region will make an appearance as spawns, including but not limited to the three starter Pokemon, Sprigatito, Quaxly, and Fuecoco.
As part of the latest Pokemon GO event, A Paldean Adventure, players will have to make a somewhat important decision, and that's to choose which Paldean starter Pokemon they would like to have encounters with for the Special Research tasks.
RELATED: Pokemon GO: Best Moveset For Sprigatito, Floragato, And Meowscarada
Pokemon GO: Which Path to Choose (Adventure with Sprigatito, Fuecoco, or Quaxly)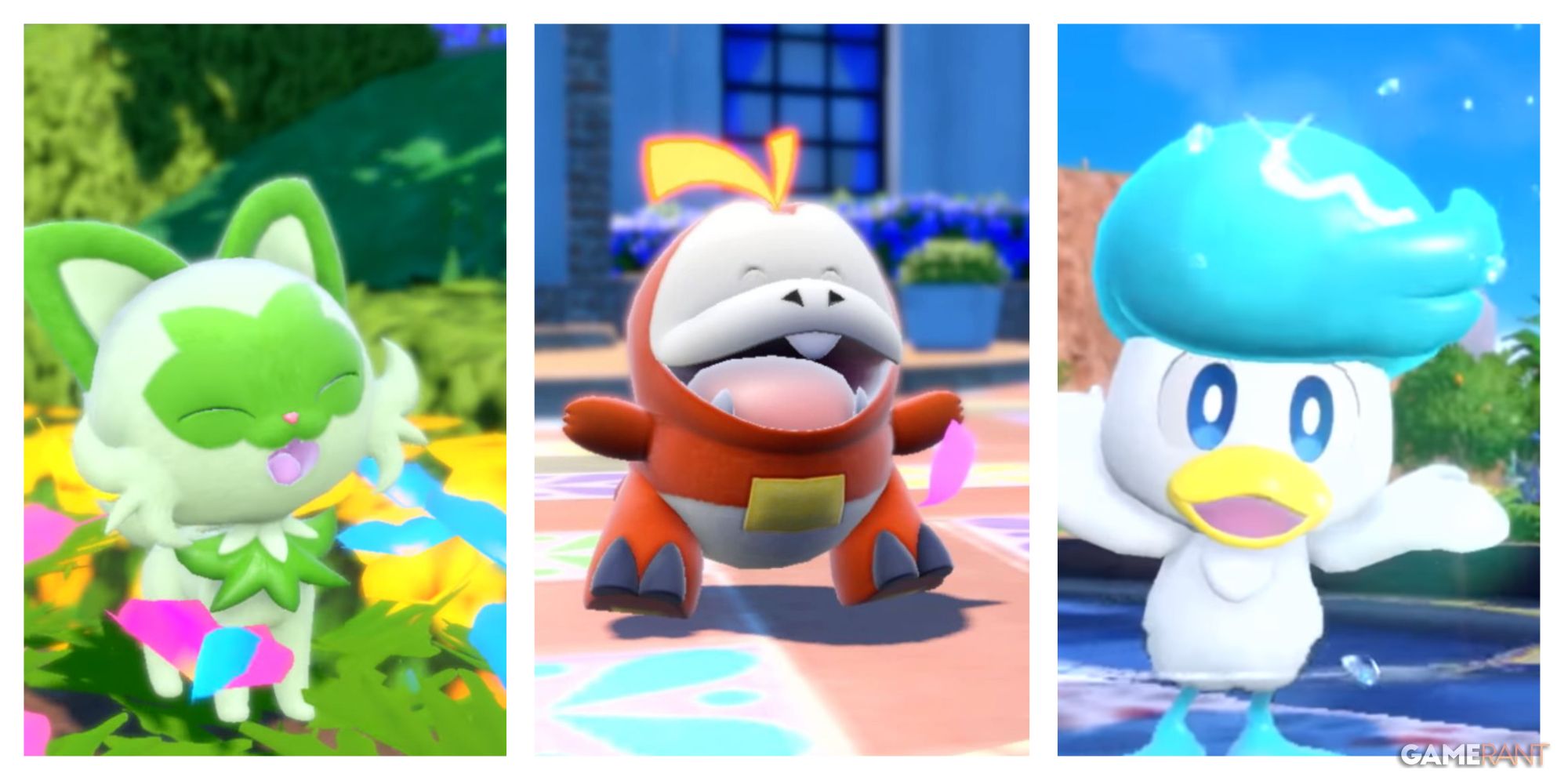 Once Pokemon GO players complete the first step of the research to catch eight Pokemon, they'll be greeted with a screen that prompts them to choose between the three starters. However, it's worth pointing out that each starter Pokemon can still be caught in the wild as spawns, so don't think you're losing access to any of the Pokemon.
We don't have access to every single step of the research paths just yet, but it seems that most of the steps are repeated throughout each path, with the only difference being evolving the specific starter Pokemon. For example, those who choose Quaxly's path will have to evolve a Quaxly for Step 3.
The rewards for the steps are encounters with the chosen starter Pokemon, so the main reason for picking one Pokemon over the other is if players are trying to evolve them to one of their final evolution forms since it requires 100 Candy to evolve their middle forms to the third ones.
For those wondering what the types are for the final evolutions of Sprigatito, Fuecoco, and Quaxly, they are Grass/Dark, Fire/Ghost, and Water/Fighting, respectively.
Pokemon GO is available for mobile devices.
MORE: Pokemon GO: All PokeStop Showcases Dates and Pokemon (September 2023)