Gameloft's Disney Dreamlight Valley provides players with a plethora of exciting quests and other activities to keep them busy. As Dreamers venture around the magical village, they can befriend their favorite characters and help them with their day-to-day activities.
Minnie is among many characters that players can befriend in Disney Dreamlight Valley. Just like other characters, she has her fair share of quests, and The Club Renewal is one of them. During this quest, Minnie asks players to help her reunite an old club of villagers. However, completing this quest requires a lot of legwork and can be challenging for many players.
RELATED: Disney Dreamlight Valley: A Broken Sled Walkthrough
How To Start The Club Renewal Friendship Quest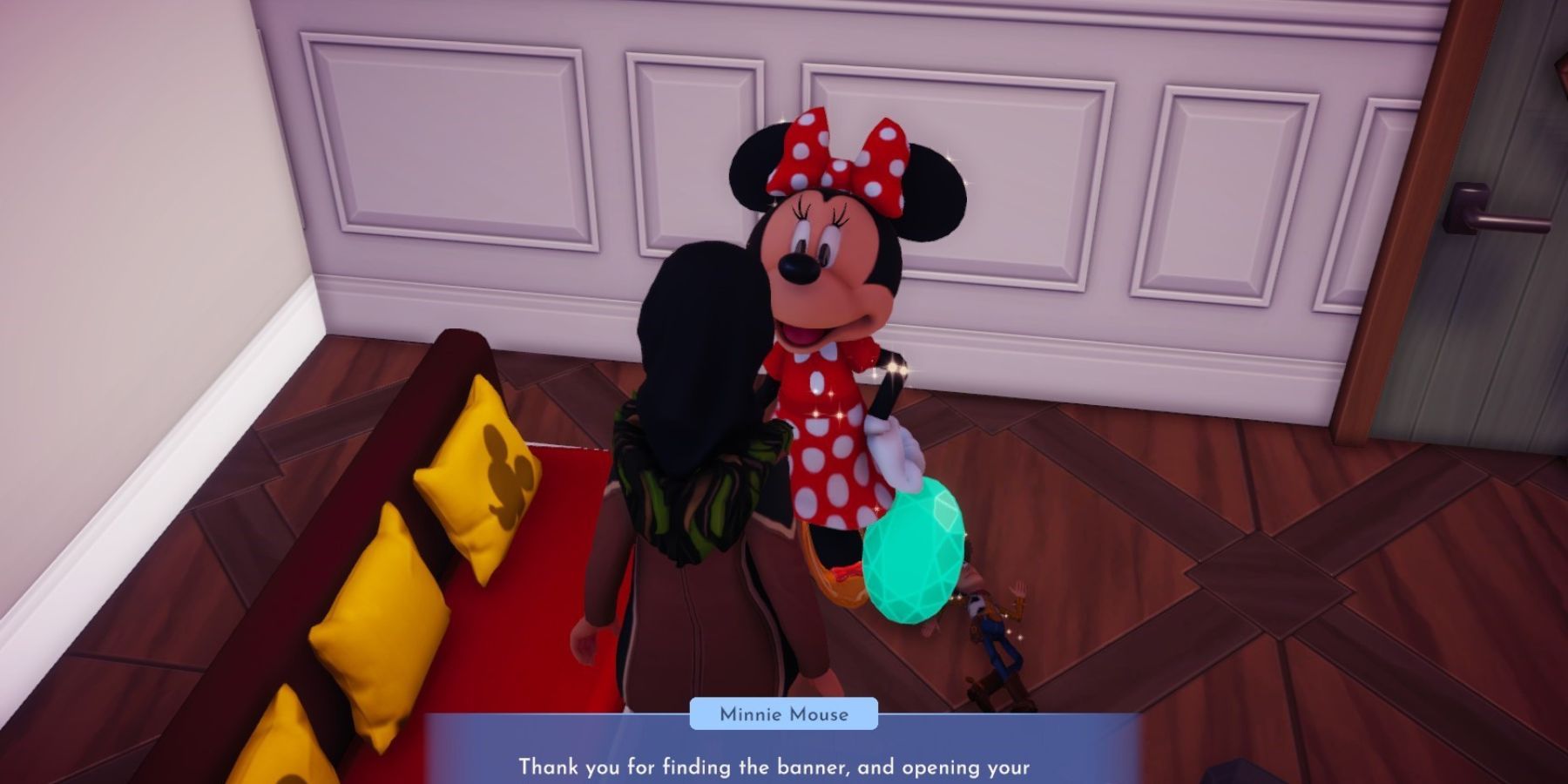 The Club Renewal is the level 10 friendship quest for Minnie, so Dreamers are required to strengthen their bond with her to level 10 to unlock it. Once done, speaking to Minnie will begin the quest. During the conversation, she tells players about an old club and suggests that she would like it to be revived. She will then ask the player to find the club's old banner.
To get the original club banner, players should make their way to the Glade of Trust. The banner is identifiable by its vibrant red color. Once found, it can be brought to Minnie, who will notice that it is in bad condition before asking players to fix it.
How To Repair The Club Banner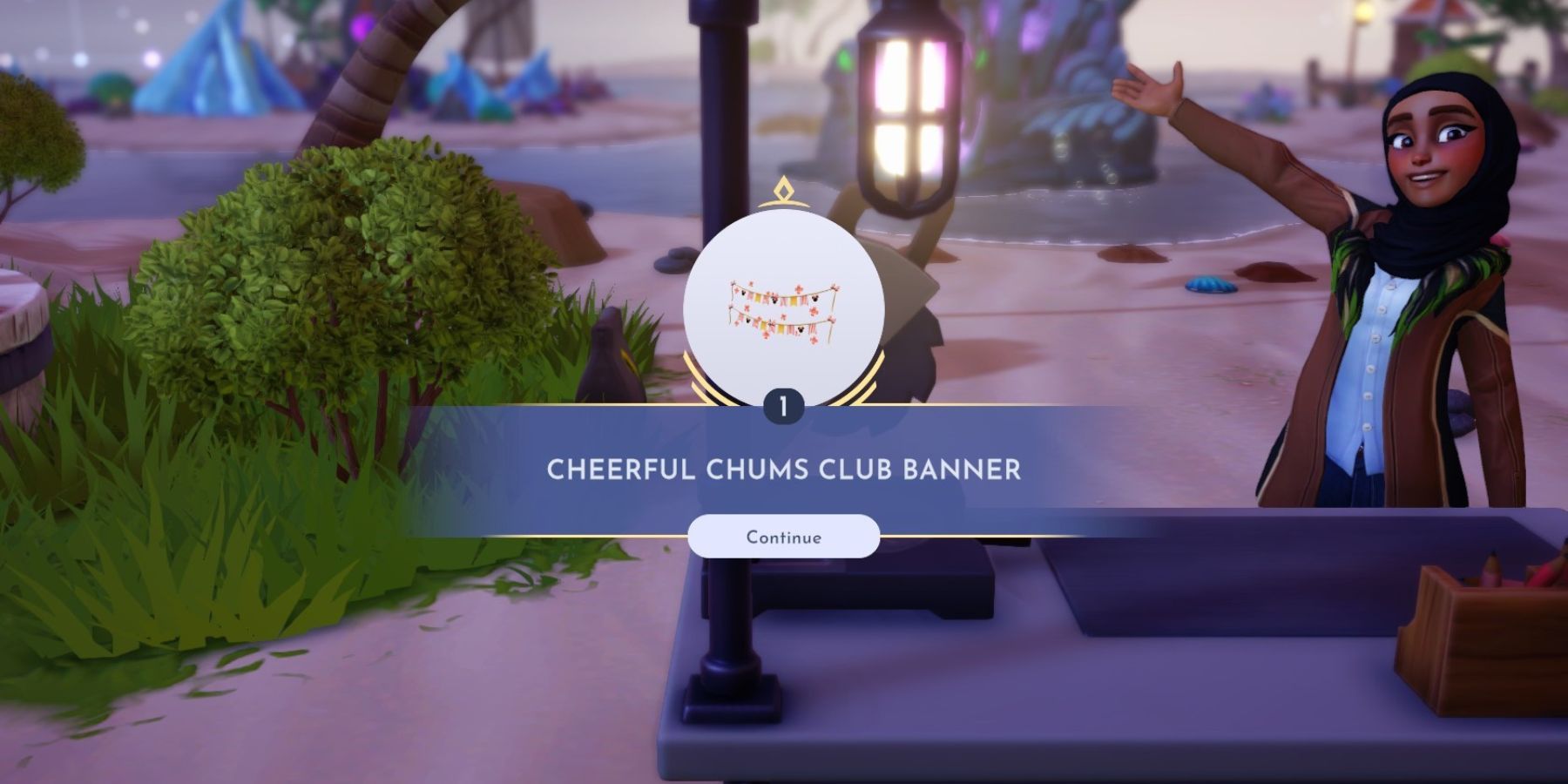 The club banner can be repaired using the following materials:
10 x Gold Nugget
20 x Fabric
1 x Red Dye
Gold nuggets can be mined from large black rocks in Frosted Heights, Sunlit Plateau, and Forgotten Lands. Each fabric requires five cotton, so players will need to collect 100 cotton to craft 20 fabric at a crafting station. Red Dye can be crafted using the following materials:
2 x Squid
2 x Garnet
1 x Empty Vial
Squids can be caught at water bodies in the Glade of Trust or Forgotten Lands. To get Garnets, players must break black rocks using the Pickaxe in the Plaza or Peaceful Meadow. The Empty Vial can be crafted using three glass at a crafting station. With everything in hand, players can go to a crafting station and craft the Cheerful Chums Club banner.
After crafting the banner, the player should place it in their home in order to relaunch the club. Once done, they will need to talk to Minnie once again, who will thank them for their help and reward them with her Dinner-Party Gown.
Disney Dreamlight Valley is available now on Nintendo Switch, PC, PS4, PS5, Xbox One, and Xbox Series X/S.