The Big Picture
After a successful box office run, Pixar's Elemental will be available for streaming on Disney+ on September 13, allowing audiences to watch the heartwarming love story at their convenience.
Alongside Elemental, the short film Carl's Date, featuring the protagonist from Up, will also debut on Disney+. Carl, with the help of his talking dog Dug, navigates the challenges of preparing for a first date after losing his wife.
Despite initial doubts due to its budget, Elemental defied expectations and earned over $400 million worldwide. Its unique story of love and resilience sets it apart as an unforgettable success for Pixar.
After a peculiar box office run while it was playing in theaters, Elemental will be available for streaming on Disney+ on September 13. The heartwarming story about people form different communities falling in love premiered over the course of the summer, telling the story of the friendship between Ember Lumen (Leah Lewis) and Wade Ripple (Mamoudou Athie). Love prevailed, even when the odds were stacked against them, and audiences will be able to watch the latest project from Pixar as many times as they want when it becomes a part of the studio's streaming platform.
Alongside the addition of Elemental to Disney+, the short that came with it during its theatrical run will also make its debut on the platform. In Carl's Date, the protagonist from Up is ready to get himself back out there after losing his wife during the events of the emotional film. But since it's been decades since the last time he was on a first date, Carl (Ed Asner) will need all the help he can get to remember how to prepare for a fun evening out with a potential partner. Fortunately, his talking dog Dug (Bob Peterson) will use his relentless optimism and curiosity to try to give his owner the best advice he can come up with.
The plot of Elemental takes viewers to a world where the inhabitants are made out of the major elements from nature. That means that fire people, water inhabitants, the air population and similar characters all have to live in the same space, and that inevitably creates conflict. It's not common for people from different communities to date each other, but when Ember and Wade fall in love, they won't let anyone tell them what they can or can't do. After a couple of strong disagreements, the couple eventually find their way back to each other, starting a new adventure together.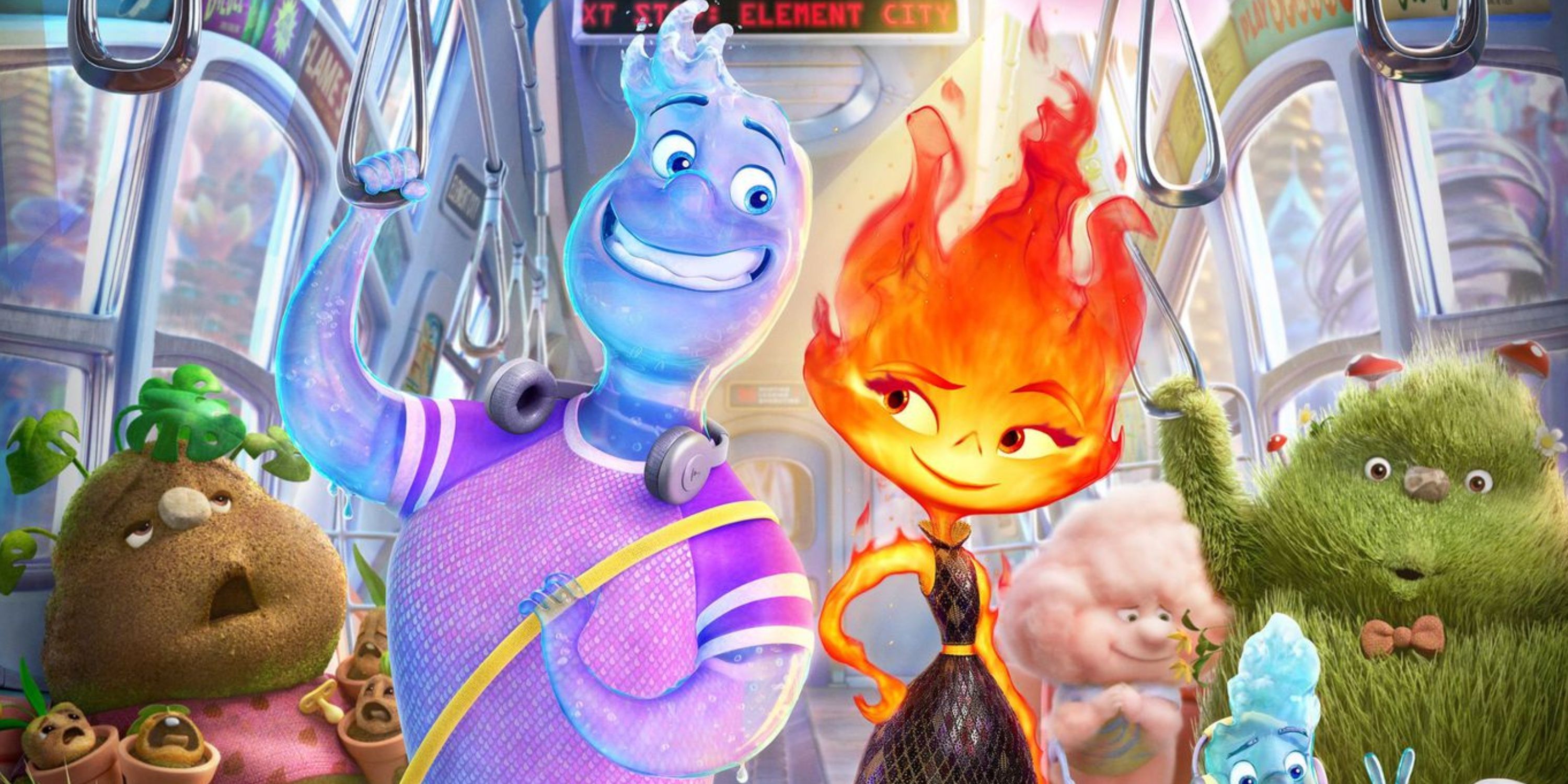 'Elemental's Curious Journey at the Box Office
Back when Elemental premiered on the big screen, it arrived with a $29 million opening weekend. Because of how its budget rivaled those of Disney's other major blockbusters from this summer, it could've easily been assumed that the movie would end up becoming a failure for the animation studio. But after audiences fell in love with the couple's journey, Elemental displayed powerful resilience at the box office, eventually earning more than $400 million around the world. It's unusual for a wide release to recover in such a way, making Pixar's latest an unforgettable case.
You can check out Collider's interview with Leah Lewis and Mamoudou Athie below, before Elemental comes to Disney+ on September 13: