The Big Picture
Christina Hendricks and Paddy Considine are set to star in the upcoming miniseries Small Town, Big Story, currently filming in England.
The series, created and directed by Chris O'Dowd, focuses on the fictional Irish town of Drumbán and its residents.
Hendricks and Considine will be joined by an ensemble cast, and the series is scheduled to be released next year.
Christina Hendricks and Paddy Considine are set to star in Small Town, Big Story, a six-part miniseries currently filming in England. Chris O'Dowd directed and created the series for the UK's Sky Television. The Hollywood Reporter reports that the Sky production is currently filming in Ireland, and is on track to be released in 2024.
The series will focus on the fictional Irish town of Drumbán, which is shaken to its core when local girl turned Hollywood producer Wendy Patterson (Hendricks) brings a TV production to town that threatens to expose an old secret. Considine will co-star as town doctor Seamus Proctor. The series will also feature Eileen Walsh (The Magdalene Sisters), Leia Murphy (Fair City), David Rawle (Song of the Sea), Patrick Martins (The Confessions of Frannie Langton), Evanne Kilgallon (Obituary), Andrew Bennett (Angela's Ashes), Ruth McCabe (Philomena), and David Wilmot (Station Eleven).
Who's Telling the Big Story of 'Small Town, Big Story'?
Irish actor and comedian O'Dowd broke out as one of the lead's on the UK sitcom The IT Crowd, and has gone on to star in Bridesmaids, The Sapphires, and Moone Boy, an Irish sitcom that he also created and co-wrote. He is currently appearing on Apple's The Big Door Prize, which has been renewed for a second season. Hendricks achieved fame as office manager Joan Harris on AMC's acclaimed series Mad Men, which netted her six Emmy nominations. She recently starred on NBC's Good Girls, and will next be seen in the Edith Wharton adaptation The Buccaneers. English actor Considine starred in The Bourne Ultimatum, In America, and The World's End before reaching a new level of international attention with his role as King Viserys Targaryen on the first season of HBO's The House of the Dragon. He also wrote and directed the film Tyrannosaur.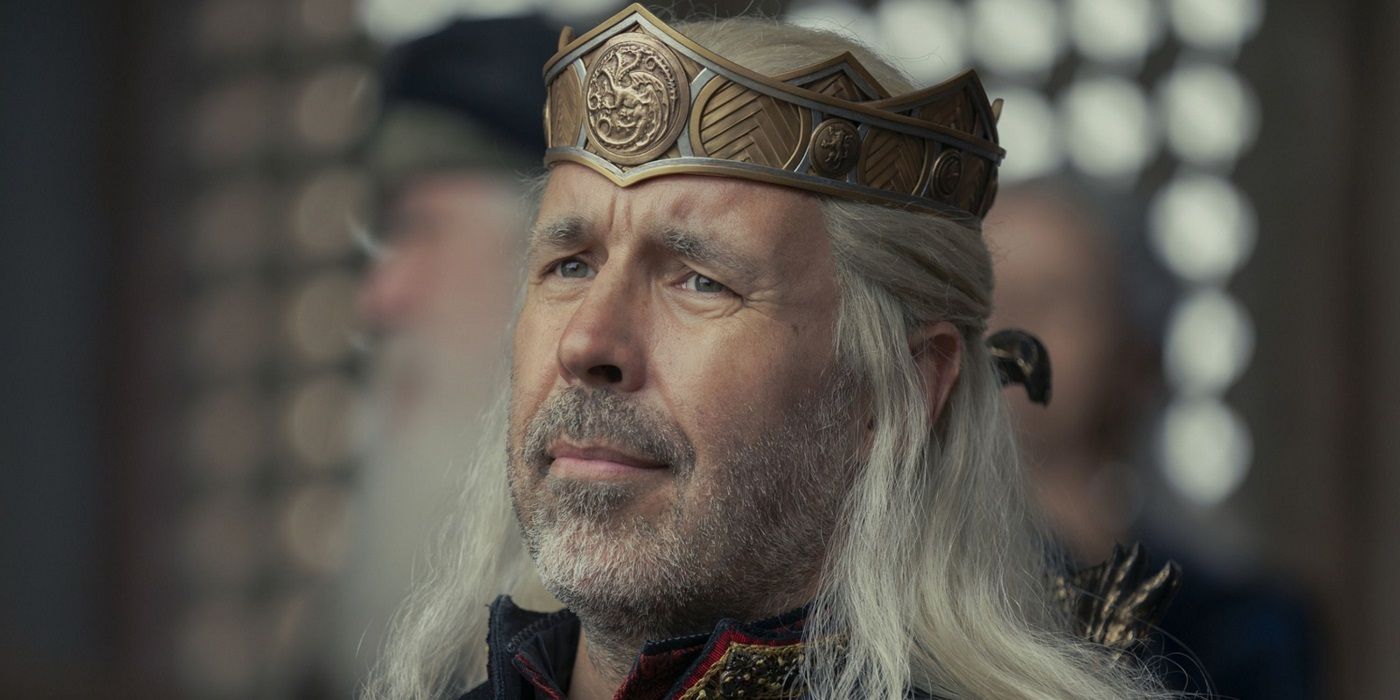 Hendricks and O'Dowd will executive produce alongside Colin Callender and Scott Huff for Playground, Stefanie Berk and Milan Popelka for FilmNation Entertainment, and Alex Moody for Sky Studios. Liz Gill will serve as series producer. As an Equity production, it is not affected by the ongoing WGA and SAG-AFTRA strikes.
Small Town, Big City will be released next year. Stay tuned to Collider for future updates.