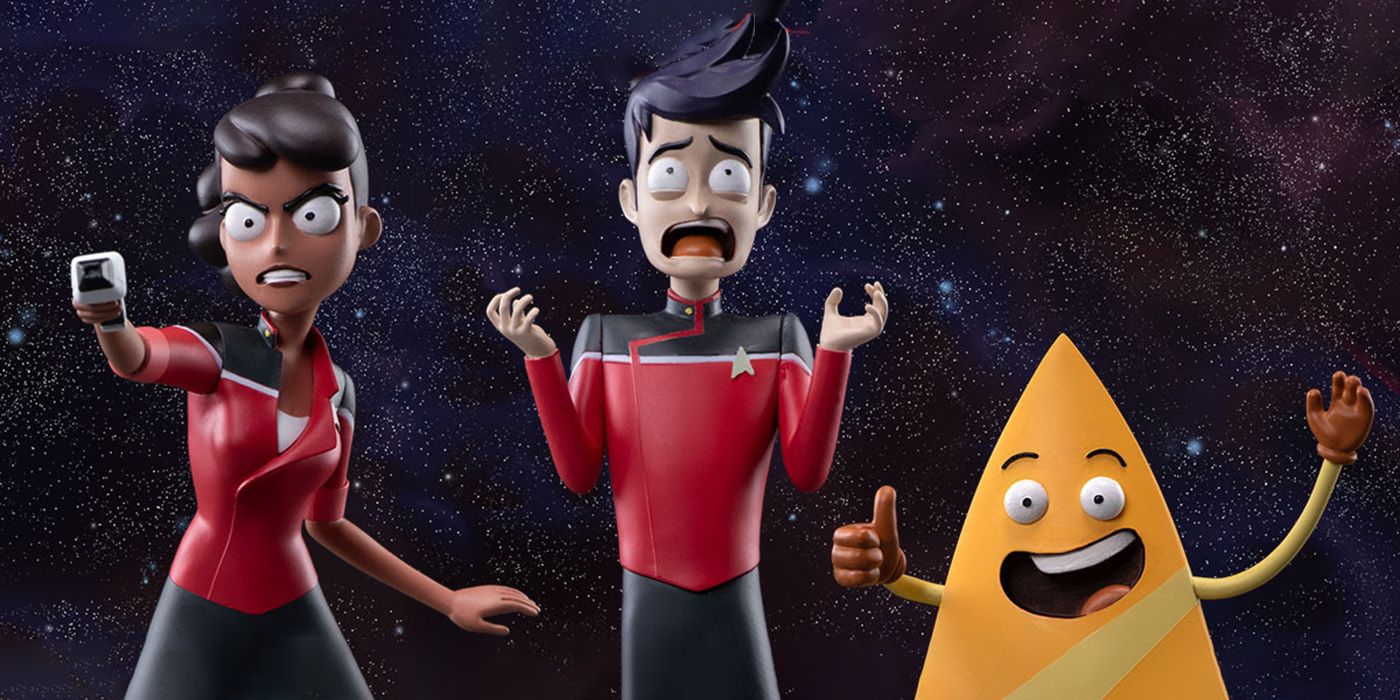 The Big Picture
Mondo has released a new set of Star Trek: Lower Decks figurines featuring characters Brad Boimler, Beckett Mariner, and Badgey.
The figurines are highly detailed and include interchangeable parts, such as heads, hands, and arms, allowing for customization and posing options.
Each figurine is sculpted by Jim Maddox and can be pre-ordered for $55 starting on September 8th on Mondo's website.
Just in time for Star Trek: Lower Decks' fourth-season premiere, Mondo has a new exclusive set of Lower Decks figurines from EXO-6. New figurines of Brad Boimler, Beckett Mariner, and Badgey can be pre-ordered tomorrow, on Star Trek Day. USS Cerritos ensign Beckett Mariner will measure 7″ tall, and feature interchangeable heads, hands, and arms, allowing her to wield a phaser or the Klingon bat'leth weapon she memorably wounds Boimler within the first scene of Lower Decks' pilot.
Brad Boimler is also 7″ tall, and will likewise feature interchangeable heads, hands and arms; he can carry a tricorder, a PADD, or make the "live long and prosper" gesture – or have one of his signature Boimler screaming freakouts. Rogue holodeck training program Badgey is also getting his own set of figurines. The set will contain two Badgeys, both an in-scale 5″; one reflecting his normal, cheery state and the other representing his later turn to patricidal madness. Boimler, Mariner, and the Badgey set were all sculpted by Jim Maddox; they will retail for $55 each and can be pre-ordered starting September 8 on Mondo's website. Check out the images of each figure below.
Who Are the Crew of the USS Cerritos?
Heir to a raisin-growing vineyard, Bradward Boimler (Jack Quaid) is an anxious, neurotic crewman aboard the USS Cerritos, one of Starfleet's less glamorous support vessels. His perfectionism and eagerness to please often result in bouts of screaming and fleeing, but he is a supremely capable officer, and unfailingly loyal to his friends. His best friend is the rebellious Beckett Mariner (Tawny Newsome), whose attitude has resulted in her getting bounced from assignment to assignment until finally landing on the Cerritos — which happens to be captained by her mother. Programmed by cyborg engineer Sam Rutherford, Badgey (Jack McBrayer) was designed as an anthropomorphic Starfleet insignia that would help Starfleet members learn valuable skills on the holodeck, much like Microsoft's much-maligned Clippy. However, Badgey's programming was faulty, and he attempted to murder his creator before being shut down; he was later used as a virus to sabotage an enemy ship. Badgey's return was teased in the stinger scene of Lower Decks' third season finale, as a salvage ship came across Rutherford's old cyborg implant with the Badgey program still on it.
Mondo's exclusive EXO-6 Lower Decks figurines will be available to pre-order tomorrow, September 8, at 12 p.m. Central Time. Stay tuned to Collider for future updates, and check out our review of Star Trek: Lower Decks Season 4. The first two episodes are now available on Paramount+.