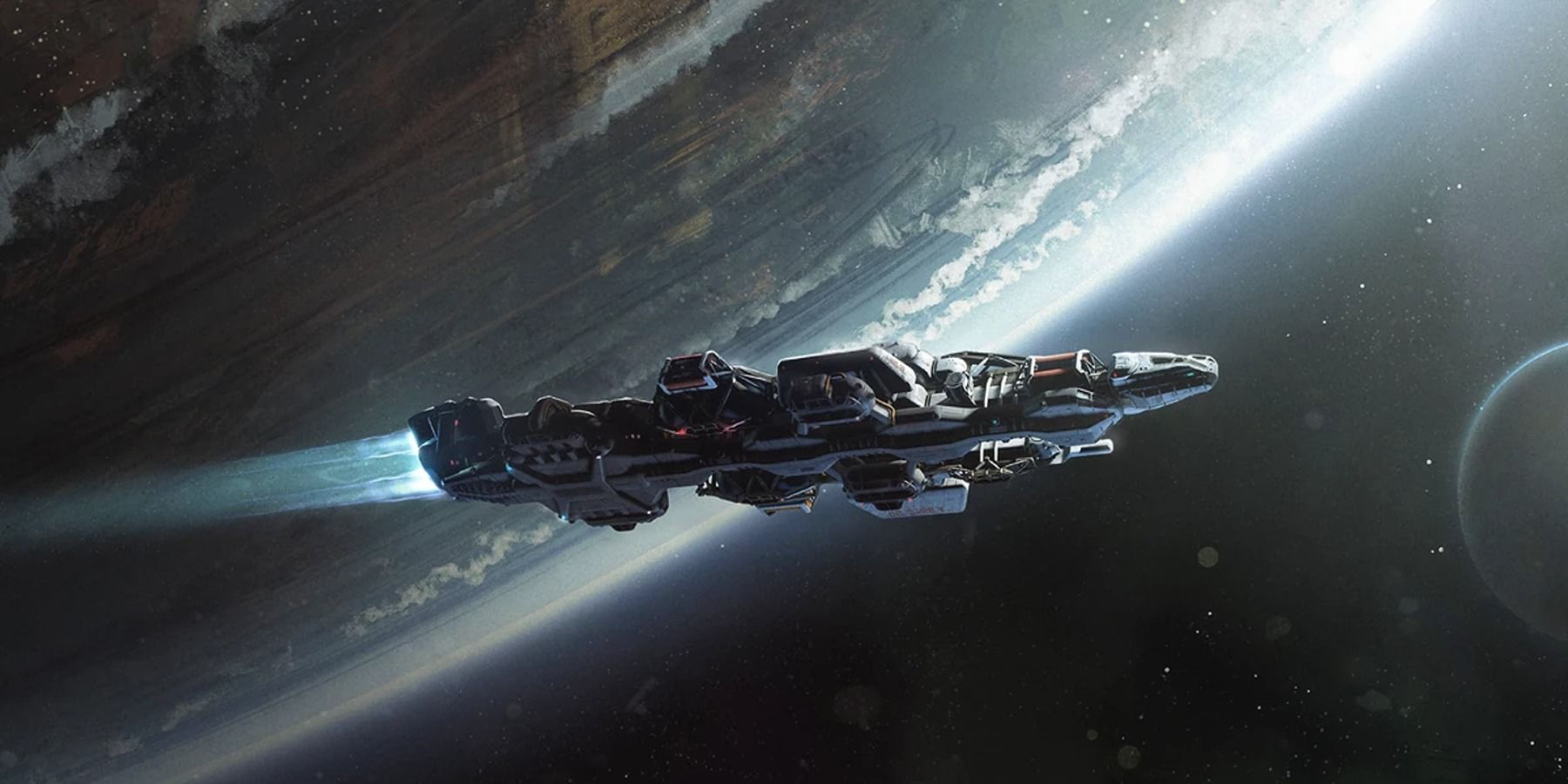 Highlights
Starfield players can unleash their creativity by building their dream spacecraft using a modular ship builder, with popular designs including vehicles from Futurama, Star Wars, Star Trek, and Mass Effect.
High-tech modules in Starfield allow players to customize, upgrade, and repair their ships, with players able to own up to 10 spaceships each with their own capabilities and interior parts.
Interested players can purchase specific modules to create the iconic Planet Express ship from Futurama, though it will cost more compared to other custom ships.
One Starfield player has built the Planet Express from the popular sci-fi sitcom Futurama. Starfield's modular ship builder is a gold mine for those who want to craft the spacecraft of their dreams. Some iconic vehicles from Star Wars, Star Trek, and Halo have already been built by the game's community. Speaking of custom ships, some players also unleashed their creativity by making war machines that bear an uncanny resemblance to Mass Effect's Normandy. It's a safe bet that more ships with inspirational designs will be shared on Reddit in the near future.
Starfield players can sink hours into the game's ship builder to create the spacecraft in their imagination. However, they must first gain credits and purchase specific modules that help them get the most out of their vehicle. These high-tech modules, which range from reactors and engines to cargo holds, can be used to customize, upgrade, and repair ships in Starfield. Players can also own up to 10 spaceships that have their own capabilities and interior parts. If they want to access their fleet, players must visit a Ship Services Technician found in major cities.
RELATED: Starfield Player Finds Loot in Unexpected Place
On the Starfield subreddit, one crafty player by the name of SP7R showed their vehicle that looks very similar to that of Futurama's Planet Express. Despite being slower than many other spacecraft due to its sheer size, the Planet Express can be used as a cargo ship to store and transport valuable resources. The original poster claimed that the vehicle was built with a modded vendor that gives them all ship parts, meaning the building process could take more time with the original version.
Players who want to see this gigantic ship in their fleet must purchase some specific modules from Starfield's vendors, including a NG-6 Landing Bay, Taiyo Living Quarters, Deimos Wing A-Port, Marauder 115N Rapid Railgun, Galleon S203 Cargo Hold, and Fusor DC403 Reactor. Given that the Planet Express consists of a number of modules, it will cost more than many other custom ships posted on the game's Reddit page.
Those who struggle to create their own spacecraft can download a mod that improves the overall experience within Starfield's ship builder. Apart from new floors, it adds the ability to reduce snapping distances and pan faster. With Starfield now available for everyone, more custom mods will most likely be shared on the Nexus Mods website soon.
Starfield is available now on PC and Xbox Series X/S.
MORE: Starfield: How to Find the Almagest Jackpot Combination in Olympus