The Big Picture
Taissa Farmiga's Sister Irene and Jonas Bloquet's Maurice return in The Nun II, but Demián Bichir's Father Burke does not.
Director Michael Chaves reveals they did consider bringing Father Burke as well, but in a rather unusual way.
The Nun II arrives in theaters on September 8th.
Taissa Farmiga's Sister Irene and Jonas Bloquet's Maurice, aka Frenchie, both return in The Nun II, but what about Demián Bichir's Father Burke?
The Nun II begins four years after the events of the first film. All three characters survived the 2018 release, but find themselves in very different places. Sister Irene is doing her best to move on from the horrors of her past whereas Frenchie simply can't. As we learn at the end of The Nun, when Maurice saves Sister Irene from Valak, the demon enters him instead. In the sequel, Sister Irene is summoned to investigate a string of strange and deadly events and that assignment puts her on a path straight to the place where Maurice is currently working — a boarding school.
Even though Father Burke does indeed survive the events of the first film, we've known for a bit that Bichir did not return to reprise his role in the sequel. So what's become of Father Burke? While I won't spoil the character's fate as described in The Nun II, I will share a scrapped idea for the character that director Michael Chaves mentioned during the non-spoiler portion of our interview.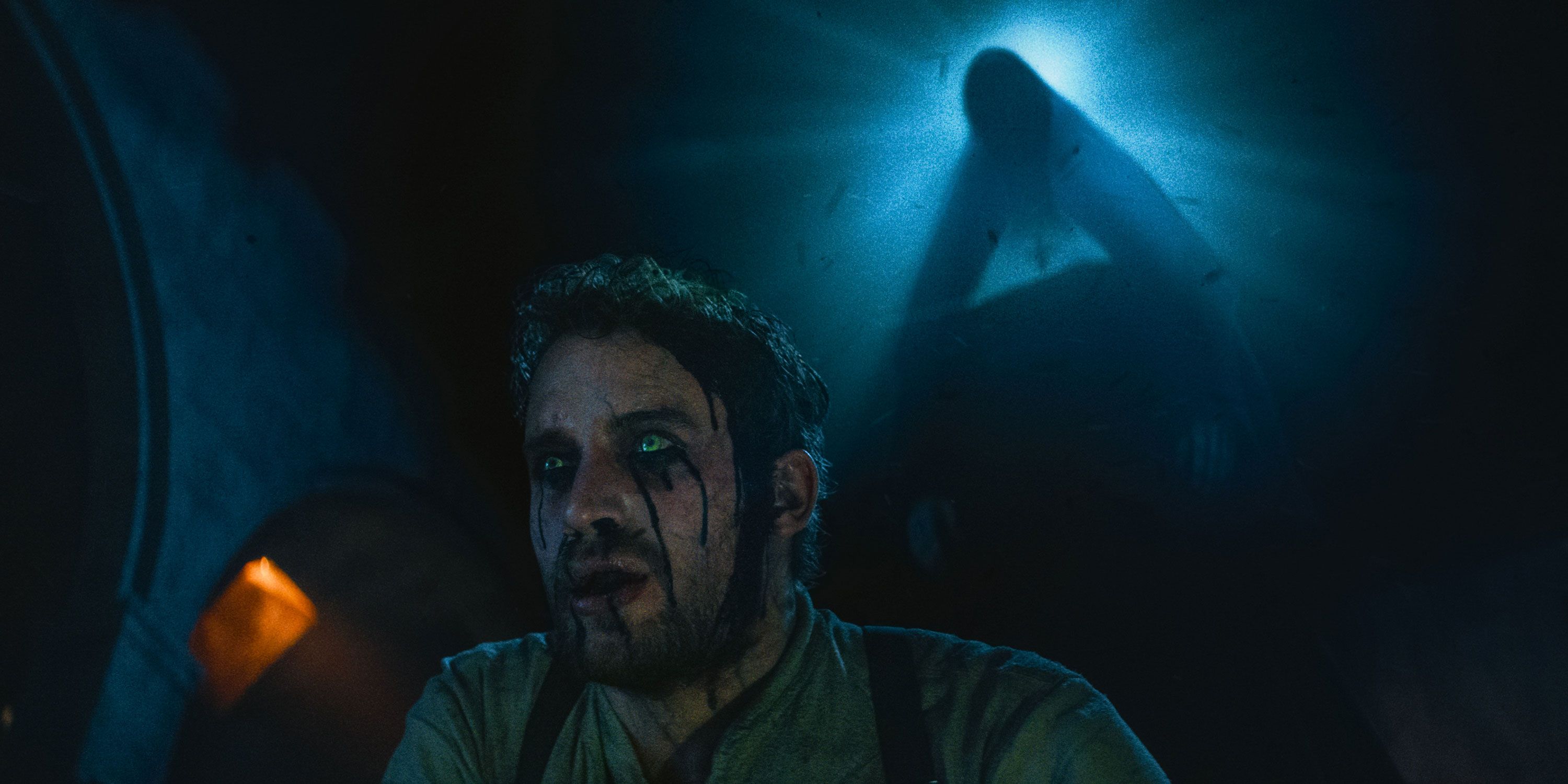 When asked if they ever considered incorporating Father Burke into the Nun II story, Chaves said, "As a zombie, yes!" Admittedly, I thought he was joking about the idea, but it turns out, he was serious.
Chaves went on to explain:
"I pitch a lot of crazy ideas. [Laughs] It was one of many ideas, so I don't know how far it was. I think I probably killed it while I was still in the crib. But at the end of the movie, you want it to be a funhouse of scares, and you want Valak to be throwing everything it has at our characters, so that was in consideration. But I don't know if we could have brought back Father Burke just to be a zombie."
Chaves also went on to note that he feared adding another main character to the ensemble could have been too much:
"There were so many great characters out of the first film. I think we really wanted to introduce Storm [Reid]. I think that we wanted to introduce another nun, and so it became a balance of, 'How big does this team get? How many storylines can we carry?' And, you know, Father Burke, unfortunately – well, you'll see in the film."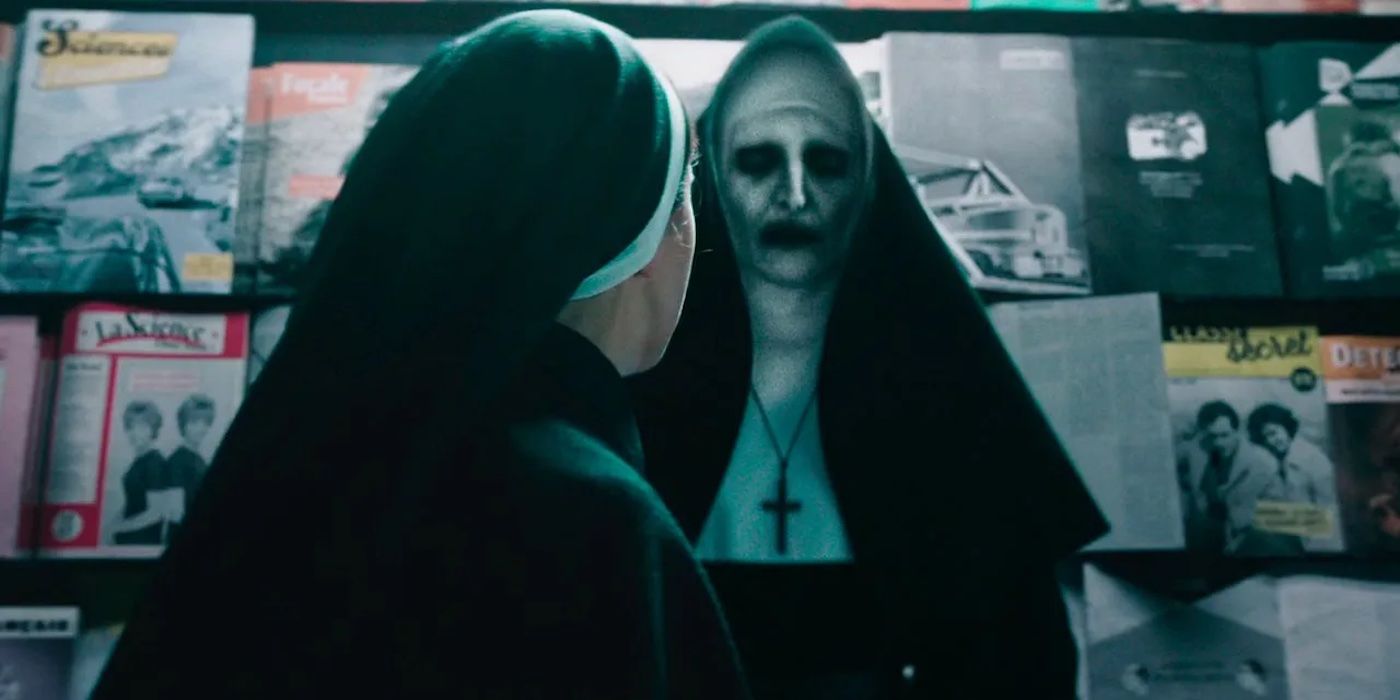 It's a fair concern given the film's main ensemble includes two returning characters and three new additions — Storm Reid as novitiate Sister Debra, Anna Popplewell as a teacher at the boarding school, and Katelyn Rose Downey as her daughter. However, Father Burke's return via Valak is an idea that could have worked.
Sure, hearing "Father Burke returns as a zombie" may seem a bit outrageous, but given that Valak can assume other forms, forms that target a victim's vulnerabilities, the idea of Valak using an image of Father Burke against Sister Irene had potential.
While zombie Father Burke never made it beyond the "crib" phase of development, many other wildly creative and well-executed scare tactics did! The Nun II successfully embraces the style and tone of past Conjuring Universe films and pairs them with ambitious new ideas that make the film a hugely entertaining watch and also one that strengthens the franchise by adding compelling new layers to its lore.
Catch The Nun II in theaters beginning September 8th.