The Big Picture
Roku has removed at least 35 original shows from its streaming channel as part of a cost-cutting plan and to eliminate programs that aren't attracting new viewers.
The removed programs include well-known shows like Reno 911!, Survive, and Oddball, as well as newer series like Panhandle, which had potential for a second season.
Despite the cost-cutting measures, Roku will have to pay a significant "content-impairment charge" of around $60 million to remove the licensed programs.
One of the first widely available streaming services is about to undergo a major change. According to Variety, Roku has removed at least 35 original shows from its eponymous streaming channel. The slashes are part of a previously announced cost-cutting plan by Roku, which also recently announced a 10% layoff of its workforce.
Among the notable shows being eliminated by Roku are episodes of the Luke Kirby-led mystery series Panhandle; the revival of the infamous Comedy Central series Reno 911!; the sex-comedy Oddball starring Anna Kendrick; and the drama series Survive starring Sophie Turner and Corey Hawkins. Other shows getting the boot from Roku include the Christoph Waltz-led thriller Most Dangerous Game; the MTV dating show reboot Singled Out hosted by Keke Palmer; the animated comedy The Andy Cohen Diaries; a remake of The Fugitve starring Kiefer Sutherland; the Idris Elba-led stunt-racing show Elba vs. Block; and the Tye Sheridan-led drama Wireless.
Beyond these mainstay shows that are being removed from Roku, additional series being cut by the streaming platform include Dismantled; The Newsreader; Slip; Moving the Needle With Dr. Woo; Surprise We're Pregnant; Eye Candy; Murder House Flip; Let's Roll With Tony Greenhand; About Face; Barkitecture; Big Rad Wolf; You Ain't Got These; Murder Unboxed; Gayme Show; Iron Sharpens Iron; Squeaky Clean; Fierce Queens; Benedict Men; Memory Hole; Nice One!; Run This City; The Sauce; Gone Mental with Lior; Cup of Joe; and The Stranger.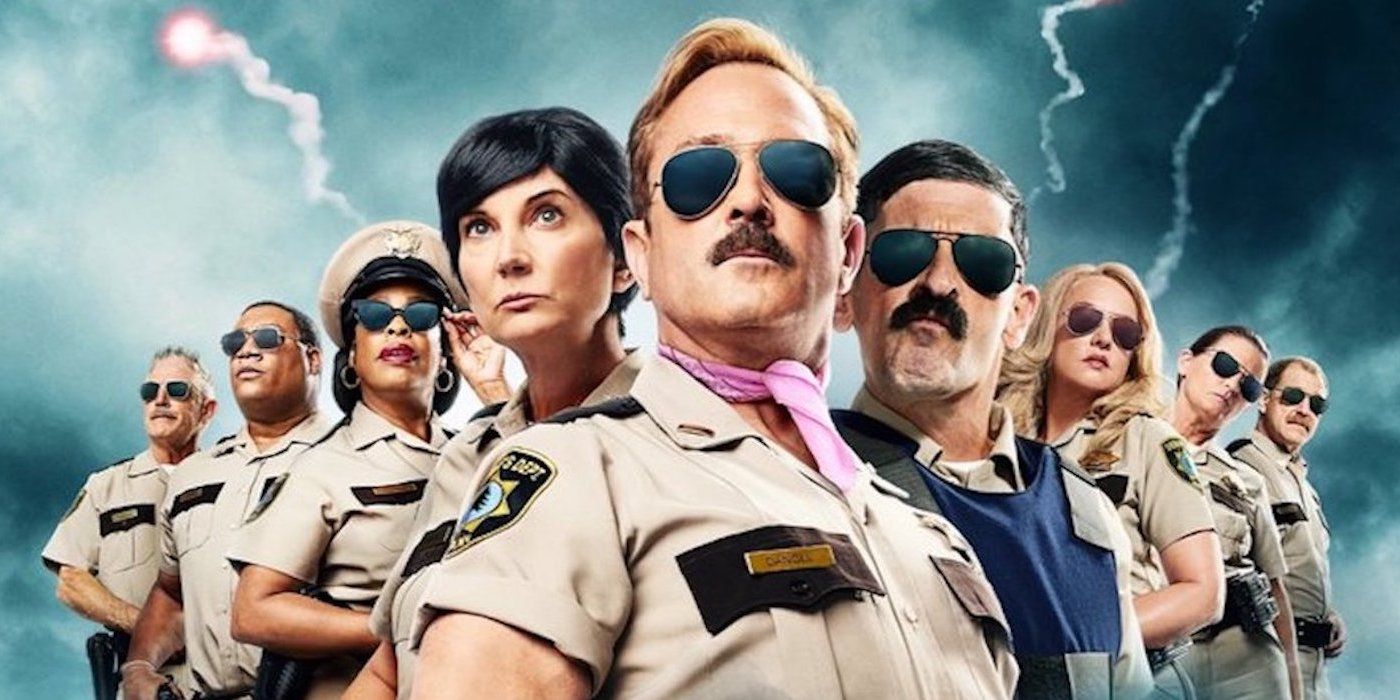 Many of these shows were originally productions of Quibi, the infamously problematic streaming platform that was active for less than a year. Roku purchased Quibi's assets and streaming library in 2021, but it seems that the company has soured on the idea of keeping many of these programs. Sources reportedly told Variety that the shows being removed by Roku are ones that are not attracting any new viewers. While these cost-cutting measures will likely help the streamer, Roku said that it would have to pay a "content-impairment charge" of around $60 million in order to remove the licensed programs.
Some of the Removed Programs are Relatively New
Notably, a few of the series that were selected by Roku for removal were still in their infancy, making the choice to delete them somewhat surprising. This notably includes Panhandle, perhaps the most widely anticipated series to be stricken from the platform. The show, which first premiered on Spectrum in 2022, starred Kirby as a sleuth trying to solve his late wife's murder, while also investigating other murders taking place in the town of Boggsville, Florida.
The first season was released to positive reviews, and Kirby previously told Collider that he was hopeful for a second season to be greenlit. "I mean, there is always potential," Kirby said. "Definitely fingers crossed, for sure. I had a ball working on this show and I loved our cast. I loved being in Savannah, I loved Bellwether and the peculiar world that we got to live in for those months. So yeah, I'd be happy to go back. We shall see."