The Big Picture
The premiere date for Season 4 of The Boys remains uncertain due to ongoing strikes, but the spin-off series Gen V arrives on September 29, setting up storylines for the next season.
Gen V lays the foundation for Season 4, with congresswoman Victoria Neuman, played by Claudia Doumit, making a deal with Homelander and crossing over into the spin-off series.
While there will be crossovers, Gen V is its own show with its own storylines, focusing on the students of Godolkin University and the younger generation of heroes. Premiering September 29.
With the SAG-AFTRA and WGA strikes still raging on, it's anyone's guess when Season 4 of The Boys will premiere. Eric Kripke has long shown solidarity with the unions' movements, not only in updates surrounding the show's upcoming season but also by hosting a Supernatural reunion on the picket lines. Luckily, for those in desperate need of the kind of fix that can only be delivered from the diabolical universe of The Boys, the spin-off series, Gen V arrives in just a few weeks on September 29. Prior to the SAG-AFTRA strike, series star Claudia Doumit, and Amazon Studios' Co-Head of Television, Vernon Sanders, sat down with EW and teased that audiences can expect Gen V to set up various plots that audiences will see play out during The Boys' fourth season.
"It was great to shoot Gen V because they tee up a lot of stuff that's going to happen in Season 4 for The Boys," said Doumit, who appears in the series as Congresswoman Victoria Neuman. A sinister character harboring some dark secrets of her own, the final moments of The Boys' third season saw the politician striking up a deal with Homelander (Antony Starr). One of many characters set to crossover in a cameo capacity, we can expect to see Victoria Neuman on the first season of Gen V. "Gen V lays a lot of the groundwork and a lot of the foundations that Season 4 will be built on for The Boys," Doumit says before promoting the spin-off, "So, watch it because it gives you a lot of information."
Likewise, Sanders urges fans to tune in for Gen V as it will show "the direction of where we're going in Season 4 of The Boys in great ways." And, while he assures viewers that there will be a handful of The Boys "crossovers" in Gen V, he makes it a point to say that it's very much its own show. "The thing we asked for, and the thing they delivered," Sanders says, "was to create a show that lives on its own – that has its own engines – and then we can have fun with the ways in which the worlds collide." So, while some of those familiar faces will weave into Gen V, audiences can very much expect the students of Godolkin University to be the main focus.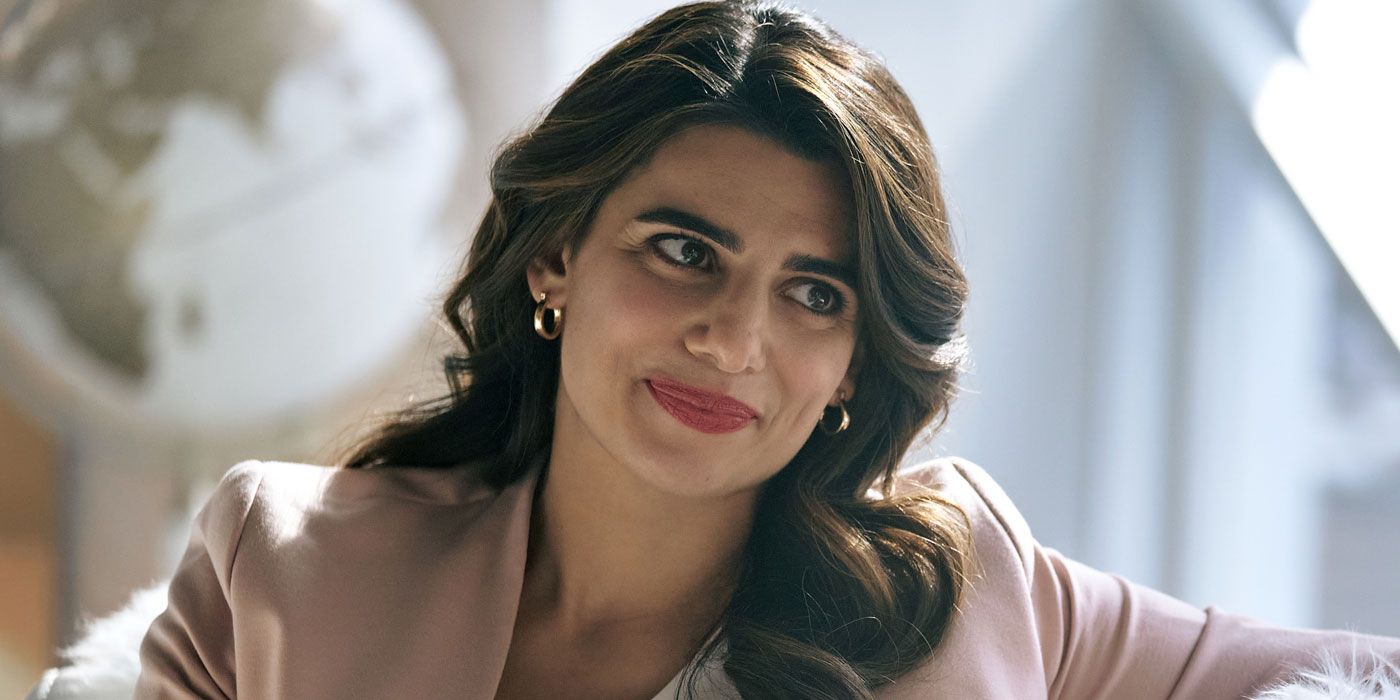 What Cameos Can We Expect in Gen V?
Along with Doumit reprising her role as Congresswoman Victoria Neuman, Gen V will also feature the likes of Jensen Ackles as Soldier Boy, Colby Minifie as all-things-Vought gal Ashley Barrett, Jessie T. Usher as the speedy A-Train, P.J. Byrne as Vought Studios filmmaker Adam Bourke, and Chace Crawford who was recently revealed to be making a splash as The Deep.
As for Gen V, the series focuses on the younger generation of up-and-coming heroes who have the opportunity to study at Godolkin University where they'll not only receive a quality education but also learn more about their powers. The series arrives on Amazon Prime Video on September 29. Check out the trailer below.