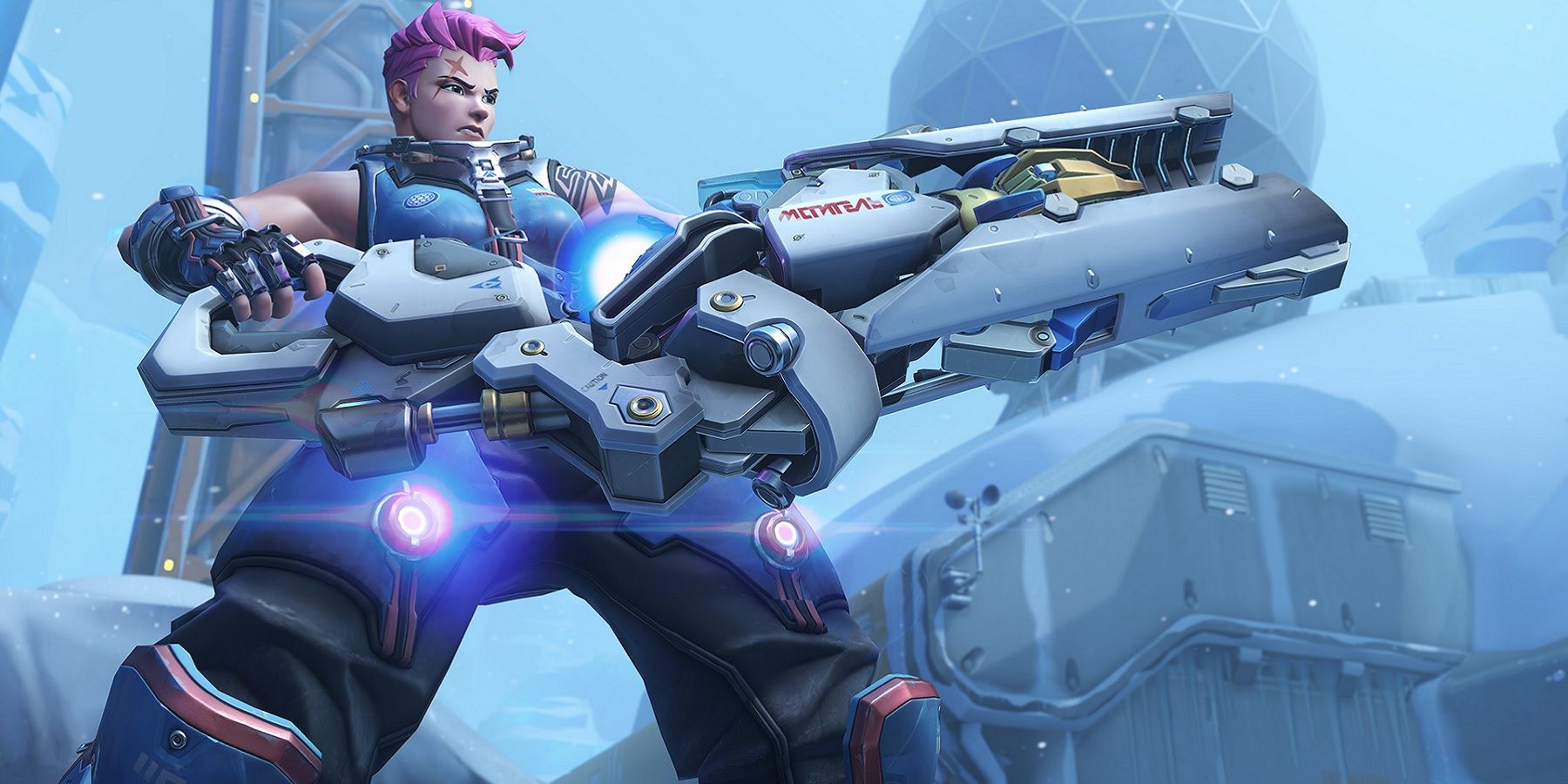 Highlights
Zarya's Projected Barrier received an unmentioned buff in Overwatch 2.
Players have discovered that the buff allows Zarya's Projected Barrier to build up to 45 charge, making her even more dangerous.
The Overwatch 2 mid-season update also introduced the new Hero Mastery mode and teased the upcoming Anniversary event.
Overwatch 2 made an unexpected change to Zarya not mentioned in the patch notes that serves as a significant buff for the Tank hero. Overwatch 2 recently dropped its big mid-season update, which included the brand-new single-player Hero Mastery game mode as well as balance changes for various characters on the roster.
One character that received quite a bit of attention in the latest Overwatch 2 update was Tank hero Zarya, who received a buff to her Projected Barrier. Zarya's Projected Barrier allows her to shield allies with a bubble. If enemies hit the bubble, it builds up Zarya's charge, in turn allowing her to do significantly more damage with her laser. The Overwatch 2 developers felt not enough players were utilizing Zarya's Projected Barrier and instead saving her bubbles for themselves, so they decided to give the ability a buff by increasing its health to 225, reducing the cooldown from 10 to 8 seconds, and increasing the size of the bubble by 15%. However, there was another change made to Zarya's Projected Barrier that wasn't even mentioned in the patch notes.
RELATED: Overwatch 2 Reveals When Roadhog Rework Is Coming
As Overwatch 2 players have downloaded the mid-season update and have had the chance to try out the balance changes for themselves, it was discovered that Zarya's Projected Barrier can now build up to 45 charge. Previously, Zarya was only able to get 40 charge. While this may not seem significant on paper, it can have a big impact. It will effectively allow Zarya to get charged up faster, which makes her extremely dangerous. It's unclear if this part of the buff was intentional by Blizzard since it wasn't mentioned in the patch notes, but it will be interesting to see if Blizzard makes any further adjustments.
Hero balance changes weren't the only thing that came out of the Overwatch 2 mid-season update. After downloading the update, fans of the hero shooter can also check out the new Hero Mastery mode. For the uninitiated, Hero Mastery is a set of challenges that task players with using the abilities of specific heroes as efficiently as possible. Only a handful of Overwatch 2 heroes can be used in Hero Mastery Mode right now, but more will be added in future updates.
Looking ahead, fans also have the Overwatch 2 Anniversary event to look forward to, which will see the return of limited-time game modes like Battle for Olympus and Starwatch. The updates that bring these limited-time modes back to Overwatch 2 could very well be bundled with some additional balance changes, perhaps one that reels Zarya in a bit, but plans to that effect have not been announced at the time of this writing.
Overwatch 2 is out now for PC, PS4, PS5, Switch, Xbox One, and Xbox Series X.
MORE: A Lot of Players Continue to Ignore Overwatch 2's Biggest Unwritten Rule