The Big Picture
Gen V is a spin-off of The Boys and will take viewers inside the superhero institution of Godolkin University, introducing new characters with special powers.
Gen V has launched an interactive website that allows visitors to take a quiz, sign up for an ID card, and explore the campus and curriculum.
The series premiere is highly anticipated, with cameos from original series actors and promises of secrets being revealed as students learn what it truly means to be a hero. Enroll now before classes fill up!
There's still time to add your name to the roster for the upcoming semester at Godolkin University. Proving that they're still the best marketing team out there, the folks behind The Boys spin-off Gen V have launched a website promoting the series premiere. The interactive site greets visitors with a hearty hello from students of the prestigious academy including Andre Anderson (Chance Perdomo) and Jordan (London Thor, Derek Luh). A video playing on the main page shows off the campus, complete with statues of beloved heroes like the timeless and selfless Soldier Boy (Jensen Ackles).
Off to the side, users can take a quiz to find out what kind of powers they have and sign up for an ID card as well as mark down the first day of classes in their calendars. Also included are shining reviews from alumni of yesteryear including Queen Maeve (Dominique McElligott) and Crimson Countess (Laurie Holden). There's even a sample curriculum for prospective students to see what they'll be learning while another section shows off last year's top performers. However, if you were hoping to take home your very own Godolkin U merch, you'll need to wait a little bit longer as that page is under construction.
The latest piece of genius marketing (give these folks a raise!) from the team behind The Boys and Gen V follows a ton of bits over the last year that included a post for International Women's Day, an update from Vought International CEO Ashley Barrett (Colby Minifie), a For Your Consideration campaign, a Voughtify Recap (courtesy of Jessie T. Usher's A-Train), a deeply touching tribute to Timothy the Octopus, and so, so many more.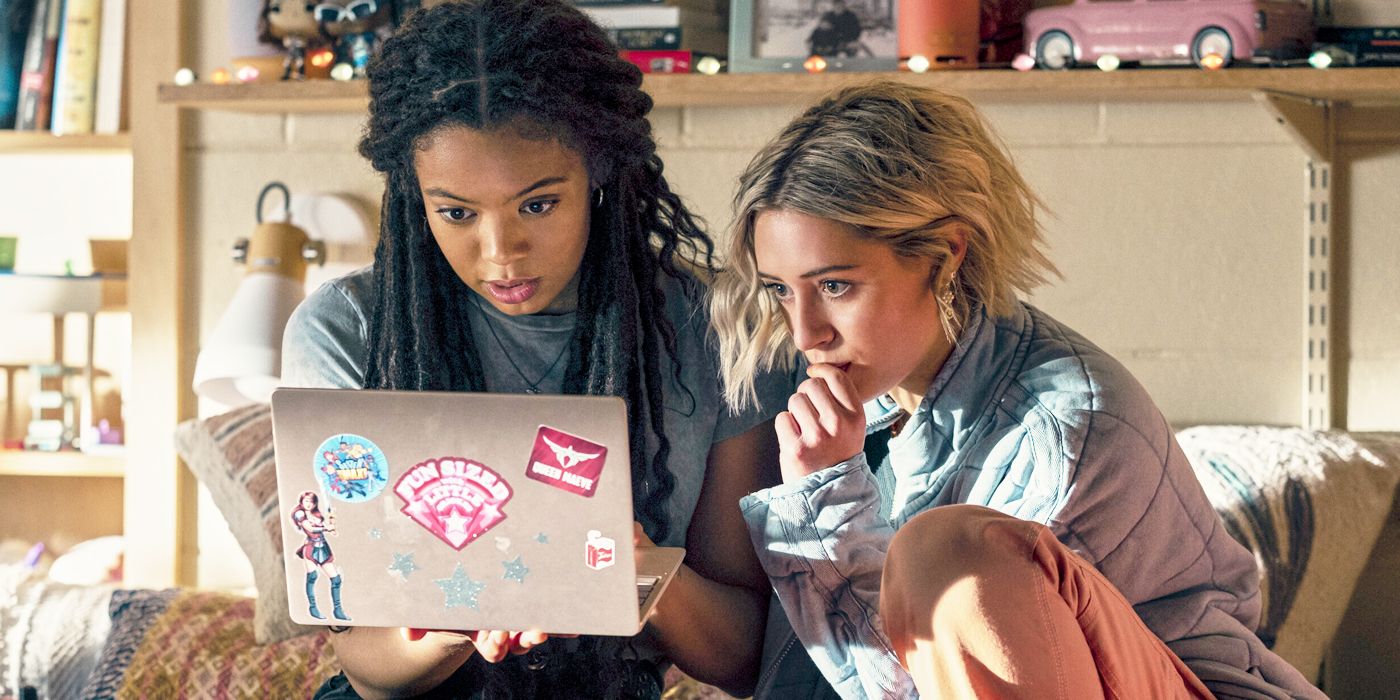 What's 'Gen V' About?
Stepping away from The Seven and Vought Towers, Gen V will take fans into the walls of Godolkin University – a superhero institution of learning. Along with Jordan and Andre, viewers will meet other students including Marie Moreau (Jaz Sinclair), Emma Meyer (Lizze Broadway), Cate Dunlap (Maddie Phillips), and Luke Riordan (Patrick Schwarzenegger). Each equipped with their own set of special powers, they'll learn from teachers like Richard Brinkerhoff (Clancy Brown) about how to be the best heroes they can be. The series also boasts a slew of cameos from the Eric Kripke-created original series including Usher, Ackles, Minifie, Chace Crawford, Claudia Doumit, and P.J. Byrne. As secrets work their way out of the walls and into the halls and dorm rooms of Godolkin University, the students will learn what it really means to be a hero.
Catch the trailer for Gen V below and click on the link at the top of the page to enroll for classes before they fill up. The series arrives on September 29.