In the cozy world of Fae Farm, not everything is as it seems. For every docile critter and lovable Chickoo, there's a menacing Jumble or two waiting to ambush players in the mines. Battling these monsters isn't so bad with a group of friends, but the mines are only accessible once players have proven their might – and that means getting rid of the island's many thorns.
This task is given to players early in Fae Farm's story, and completing it lets them into otherwise inaccessible areas with new things to forage, eat, and craft with. This guide will help players deal with the pesky thorns once and for all.
RELATED: Fae Farm: How to Cook and Smelt
How To Get Rid Of Thorns in Fae Farm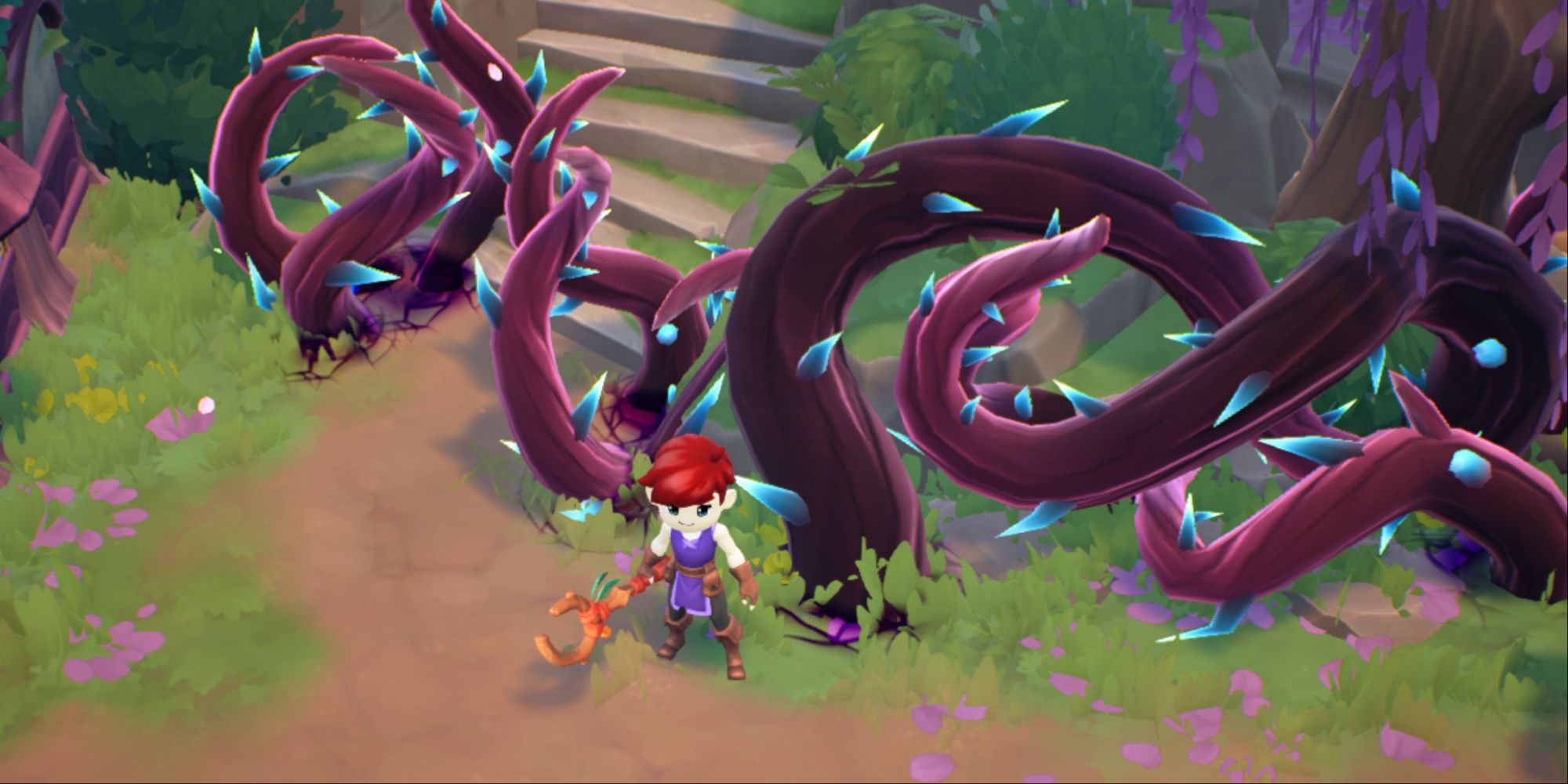 It's possible that players won't notice the thorns at all during Chapter 1, as the game takes them on a whirlwind tour of various locations. It's only once players try to explore off the beaten path that these seemingly indestructible thorns get in their way. By checking the mailbox, however, players can find hope; a man named Alaric wants to talk about the "unusual magical things happening around Azoria," and opening this letter begins the 'A Botanical Magical Menace' quest line.
To find Alaric, players should use their map to begin tracking him; he's often found outside a building in East Town. The quirky wizard promises to craft a magic staff that can deal with the thorns but can't concentrate on an empty stomach. Players will need to find and cook a mussel to continue the quest.
Where To Find Mussels in Fae Farm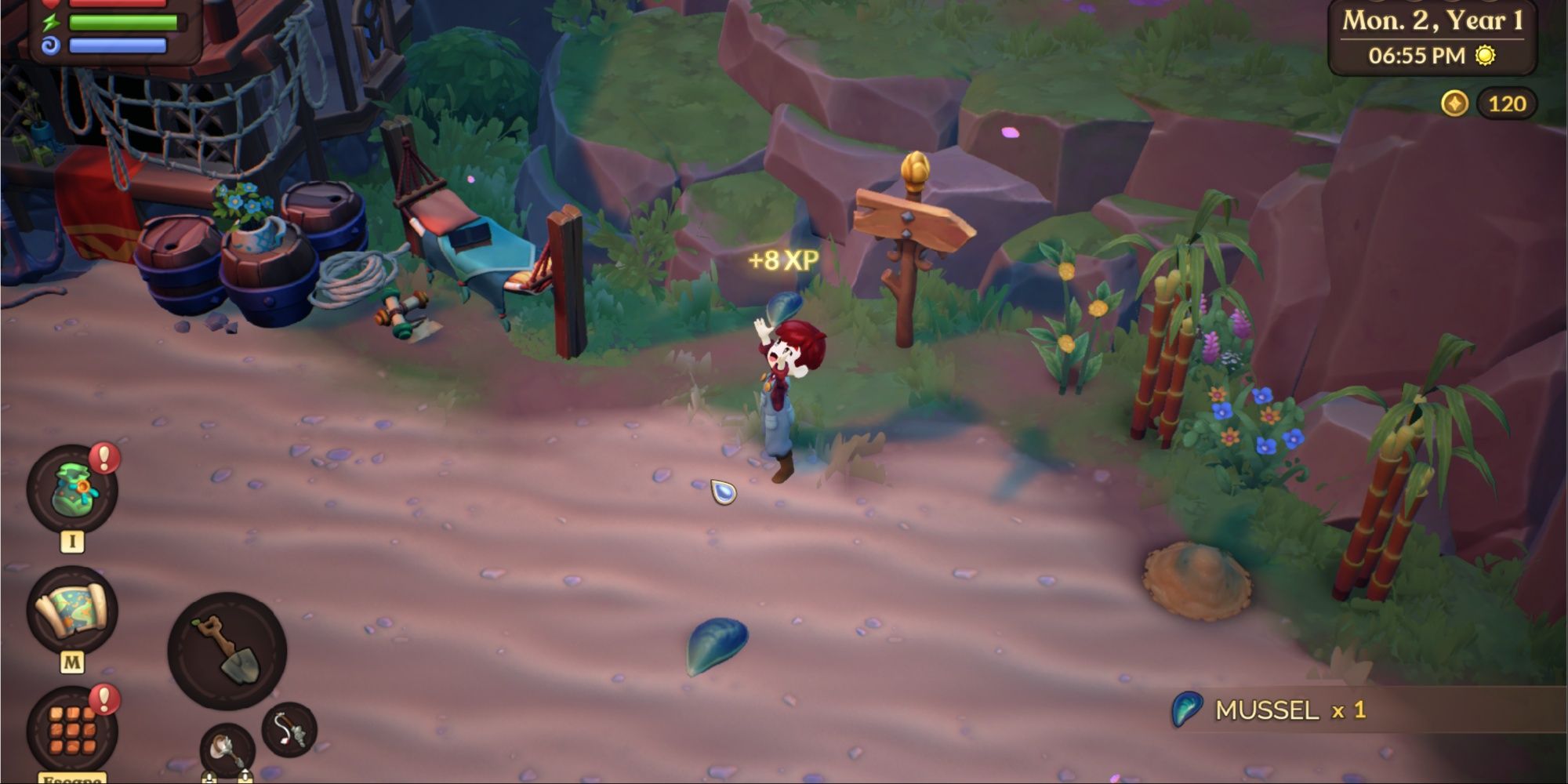 Fae Farm takes place on the island of Azoria, and, as all good islands do, Azoria has a large shoreline. It's broken into a few distinct sections; players can track Eddy at Stay-A-While Bay to find some mussels on the small patch of sand in the southwest or go directly to the beach in the southeast to find several mussels there. Either way, a raw mussel is hardly a snack, so players will need to create a broiled shellfish to satisfy Alaric's appetite.
How To Make Broiled Shellfish in Fae Farm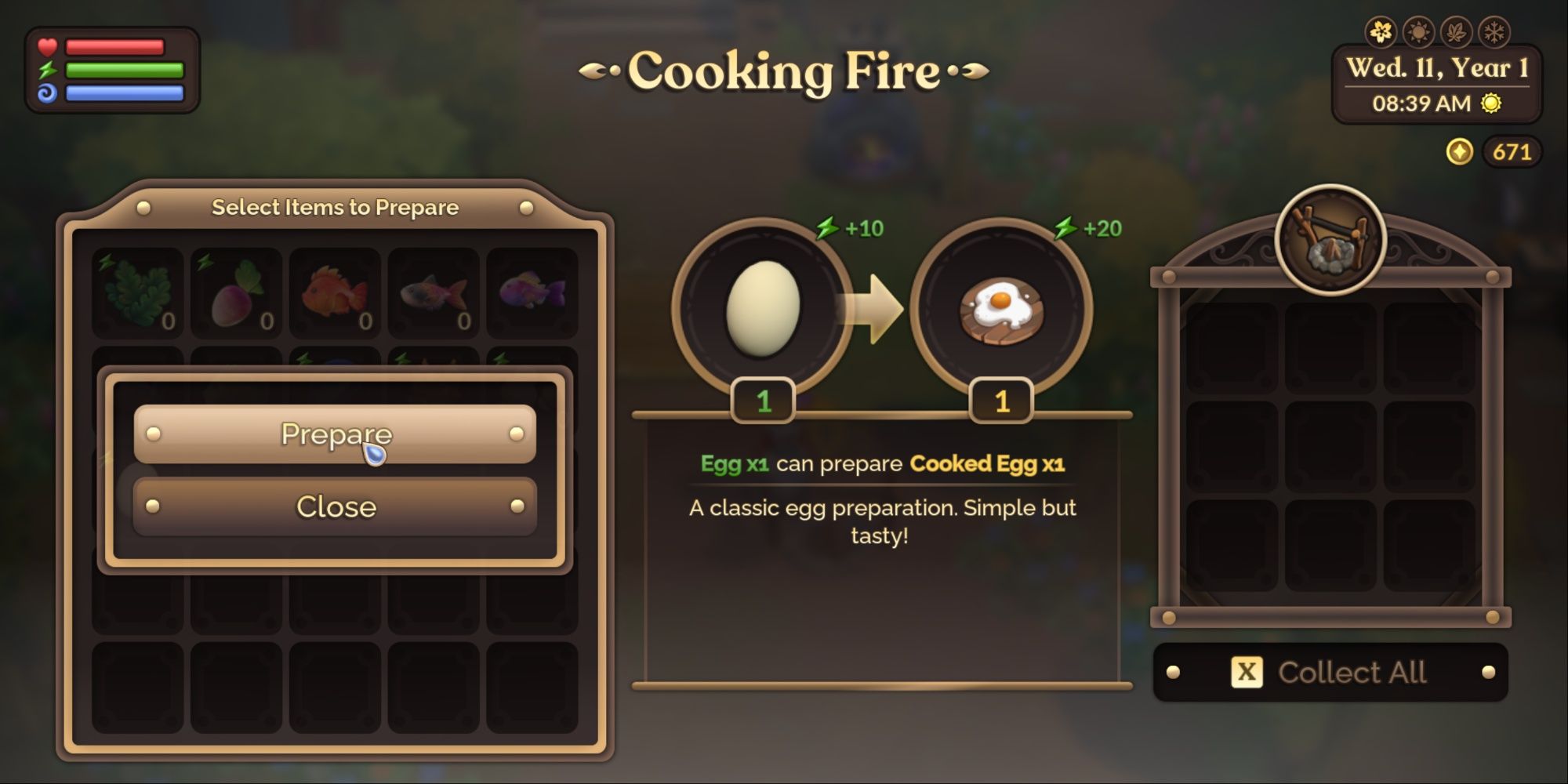 Cooking in Fae Farm is quite intuitive. With a mussel in their inventory, players should return to their homestead's cooking fire and 'prepare' the meal. After several seconds, the broiled shellfish will be ready, and players can return to Alaric to complete the quest. From there, when players wake up the next morning, they'll be treated to a cutscene – and more importantly, a staff that they can use to destroy thorns and attack monsters.
Fae Farm is available now for PC and Nintendo Switch.