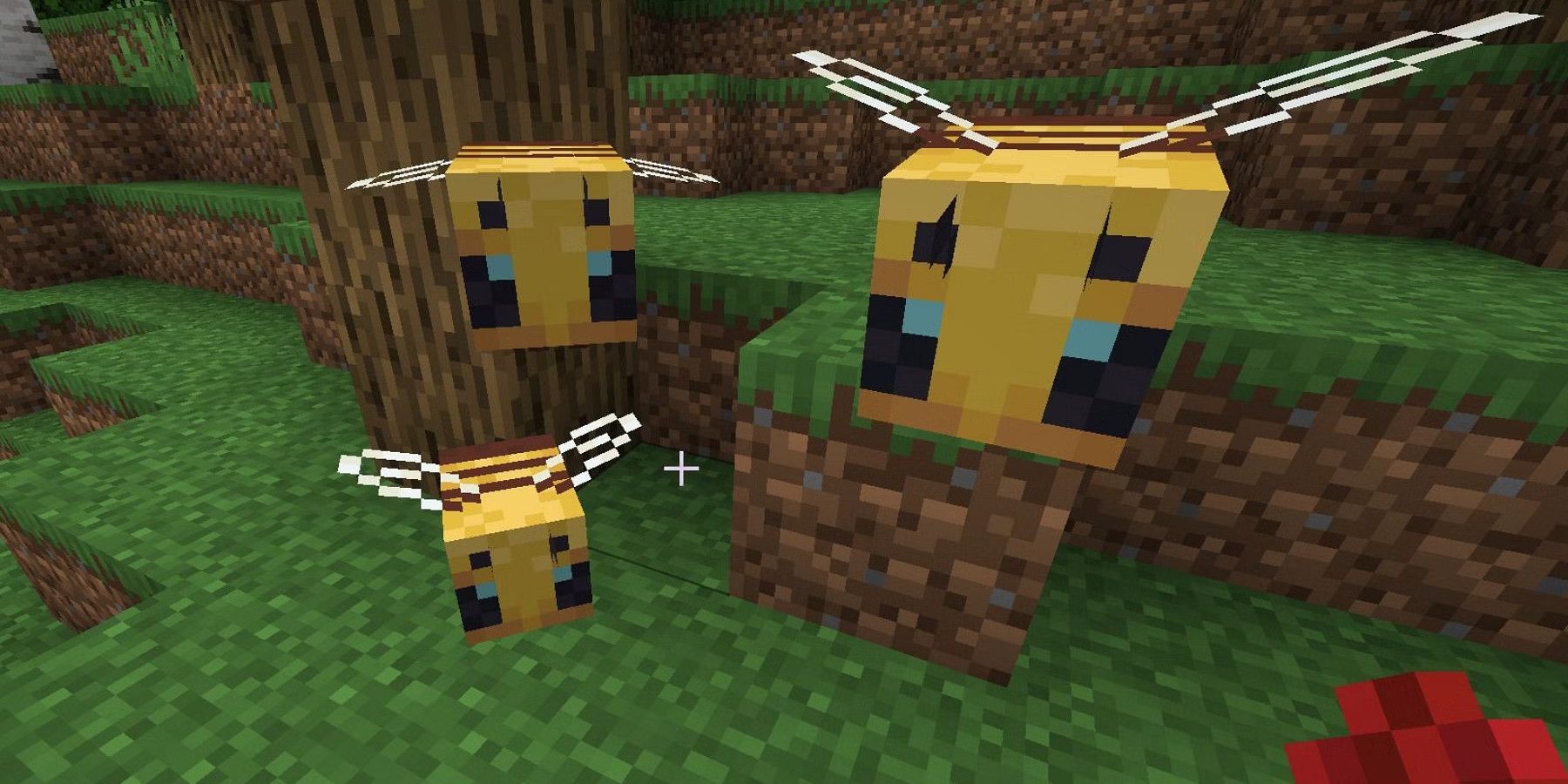 Highlights
Minecraft fan recreates bee mob using only paper, impressing other players and showcasing their creativity.
Bees in Minecraft have ecological importance, helping players with honeycombs and plant fertilization.
The intricate 3D paper construction took approximately 22 hours to complete and demonstrates the continued popularity of Minecraft.
A dedicated Minecraft fan has recreated the game's bee mob entirely out of paper, and it's a surprisingly big. The iconic Minecraft mob serves an important purpose in the game, and this fan's recreation has charmed many other players.
Like in real life, bees in Minecraft play a role in the game's ecosystem. Players can acquire honeycombs from bee hives, but they can also utilize bees to help fertilize plants, which leads to them developing more quickly. In addition to these benefits, Minecraft bees are neutral mobs with a cute design, so many players look upon them favorably.
RELATED: Minecraft Player Shows Off Impressive Base They Made With Their Girlfriend
Reddit user caboodo shared their creation of a giant paper bee with the site's Minecraft subreddit, and it's quite impressive. The huge version of the bee was built entirely out of paper, and caboodo demonstrated how they put it all together. The 3D Minecraft bee art was primarily constructed from yellow and black cardstock paper, which the user folded and then fit together into individual cubes of color. They demonstrated a few blocks being connected, in which a few of the blocks are interlocked with one another. While they didn't show everything step-by-step, a brief timelapse of the construction of the bee gives fans an idea of how it all came together.
Fans in the comments were extremely positive about the creation, with responses ranging from simply being charmed by the giant bee to wondering what the fan's future projects might entail. Caboodo noted that this isn't their first Minecraft creation, as they have also used the same method to build a fish, pickaxe, sword, and a melon slice. However, they noted that the bee took about 22 hours to put together, not including the time spent on shaping and cutting the paper. As such, their idea of making a Creeper next has given them some pause, as they estimate it could cost hundreds of dollars in paper and take months to fully construct.
Despite Minecraft's simplistic visual style and increasing age, the fandom still adores the game and numerous creations like this one emerge regularly as a result. Minecraft shows no signs of slowing down any time soon, with regular updates and annual Minecraft Live events. The most recent Minecraft Live saw fans vote for the addition of the Sniffer to the title, and while it has yet to receive a date, Minecraft Live 2023 will likely see similar exciting developments for the game revealed.
Minecraft is available now on Mobile, PC, PS4, Switch, Xbox One, and legacy platforms.
MORE: Unwritten Rules of Minecraft That Are The Most Dangerous to Break