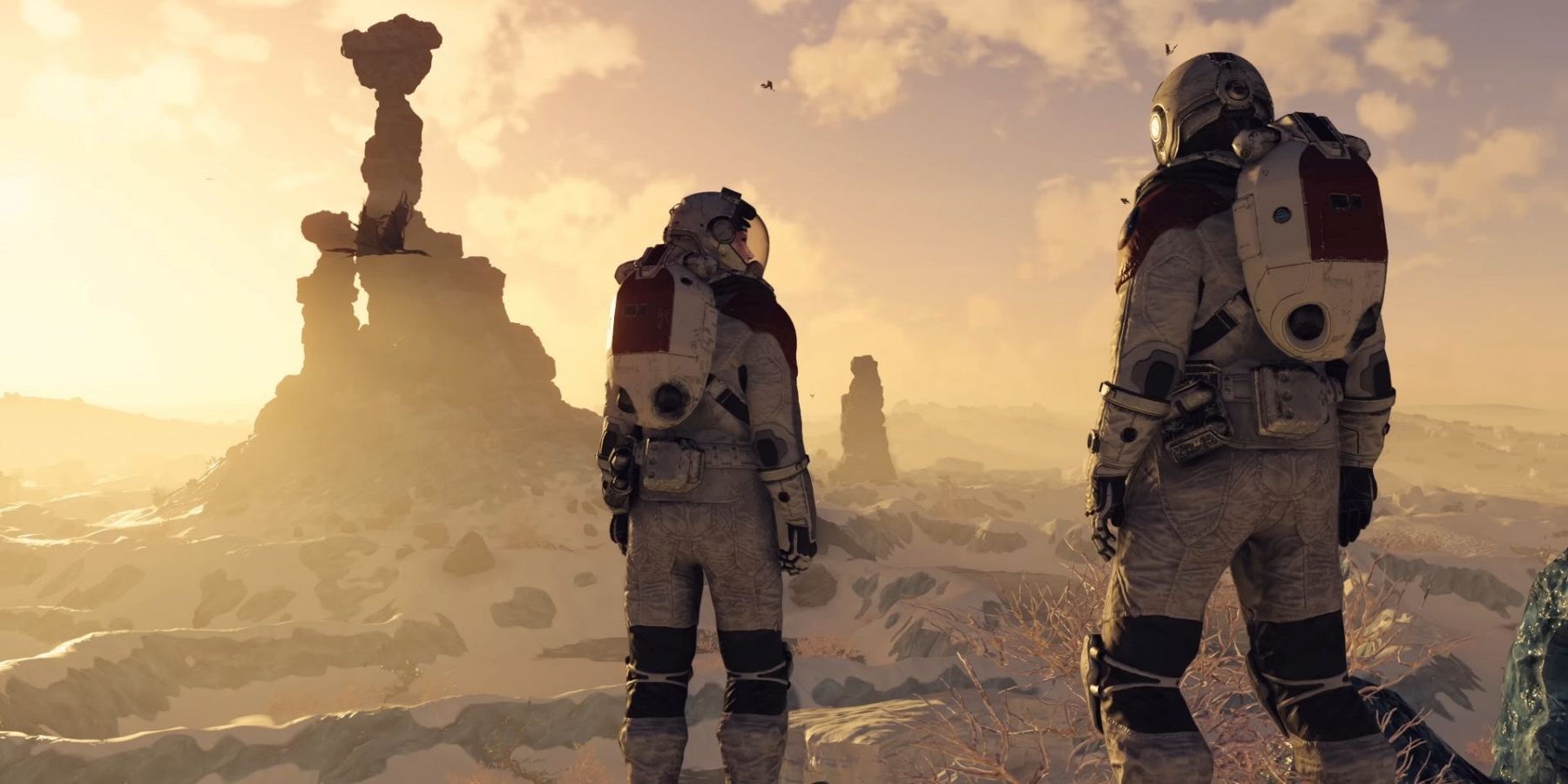 Highlights
Starfield's character creator is receiving praise for its versatility and creativity, with players using it to recreate various characters, including former astronaut Chris Hadfield.
Players have been able to make characters based on a wide range of inspirations, from popular culture figures like Don Ramon to sci-fi icons like Ellen Ripley.
The impressive character creator in Starfield allows players to customize details like hairstyles and mustaches, resulting in characters that closely resemble their real-life counterparts.
A Starfield player used the character creation tool to recreate former astronaut Chris Hadfield in the game. Starfield is getting praise for many reasons that make for an immersive and entertaining experience. One aspect of Starfield's gameplay that has been a particular hit is the character creator, which players are using very creatively.
Starfield's character creator is segmented into five sections, and it all starts with the player choosing a preset from a total of 40. Once the preset has been selected, the player has the basis for making a character from a large database. Showing that Starfield's ship builder isn't the game's only tool for exercising the imagination, as players have been looking for all kinds of inspirations to make characters. The results are everything from Starfield characters based on Don Ramon from El Chavo del Ocho to characters from the sci-fi universe such as Ellen Ripley from the Alien franchise.
RELATED: Starfield Mod Makes Ship Building Better
Reddit user Cute_Bum created a character based on Chris Hadfield, the 64-year-old former astronaut who made history by becoming the first Canadian to walk in space. The shared montage shows Chris Hadfield wearing his NASA suit, and a character with facial features incredibly similar to the Canadian's face. Starfield's impressive character creator even allowed the player to find a haircut and mustache reminiscent of Hadfield's, making the character even more similar to his counterpart. The only difference between Chris Hadfield and the player character is the color of his suit, hair, and mustache.
The other Redditors reacted to Cutie_Bum's post with thousands of upvotes and comments, and some of them told stories of what it was like to meet Chris Hadfield in person. Meanwhile, some players commented that the character reminded them of actors Burt Reynolds and Gordon Pinsent. Although the character created by Cutie_Bum moves away from pop culture-based inspirations, this isn't the first time a reference to genuine space science has appeared in the game. Starfield references NASA's mission to Mars with a clever easter egg. Meanwhile, all planets of the Alpha Centauri system have the names of famous astronauts and scientists.
Character creation is one core part of the RPG genre, and Starfield has won players over with the potential of this tool. This is just one of the reasons why, even though Starfield got its share of critics, the game is among the biggest releases of the year. Because of this diversity of content, it's not hard to see Starfield keeping an active community for a long time.
Starfield is available now for PC and Xbox Series X|S.