The Big Picture
The John Wick spin-off series, The Continental, will take fans back to the assassin hotel but in a different era, exploring Winston and Charon's rise to power.
New images from the miniseries reveal the start of a local war as Winston's brother steals from the Continental, setting off a thrilling conflict.
The Continental deepens the John Wick lore by delving into the origins of Winston and Charon's partnership, with an intriguing cast of characters assisting or hindering their journey.
The John Wick world is set to expand in a few days with the prequel spin-off series The Continental, the miniseries will take us back to the assassin hotel but in a different era, chronicling the events leading to Winston and Charon rising to power. The series looks as badass as the original movies and is sure to add plenty of blood and stunt staples to the franchise.
To get the audience hyped for the upcoming prequel, Entertainment Weekly has revealed thrilling new images from the miniseries. The images tease the very conflict of the series as we see Winston's brother Frankie, played by Ben Robson, with a box in hand that he has stolen from the Continental, thus starting the local war. Another image shows him standing outside a circular vault facing the opposing men. Winston (Colin Woodell) is seen with one hand in the air and another in a fist ready to get into a fight with men in front of him in another image. While Ayomide Adegun's Charon is seen standing in what looks like the Continental lobby, checking it out.
'The Continental' Will Deepen the 'John Wick' Lore
The upcoming miniseries is developed by Greg Coolidge, Kirk Ward, and Shawn Simmons and takes fans to 1970s New York which is plagued by the mafia, and reimagines the effects of some real-world events like the Winter of Discontent. The trio wrote the three-part series, while Coolidge and Ward serve as showrunners. The Continental, which is directed by Albert Hughes and Charlotte Brändström, will chronicle Winston's rise to power and acquisition of the famed hotel.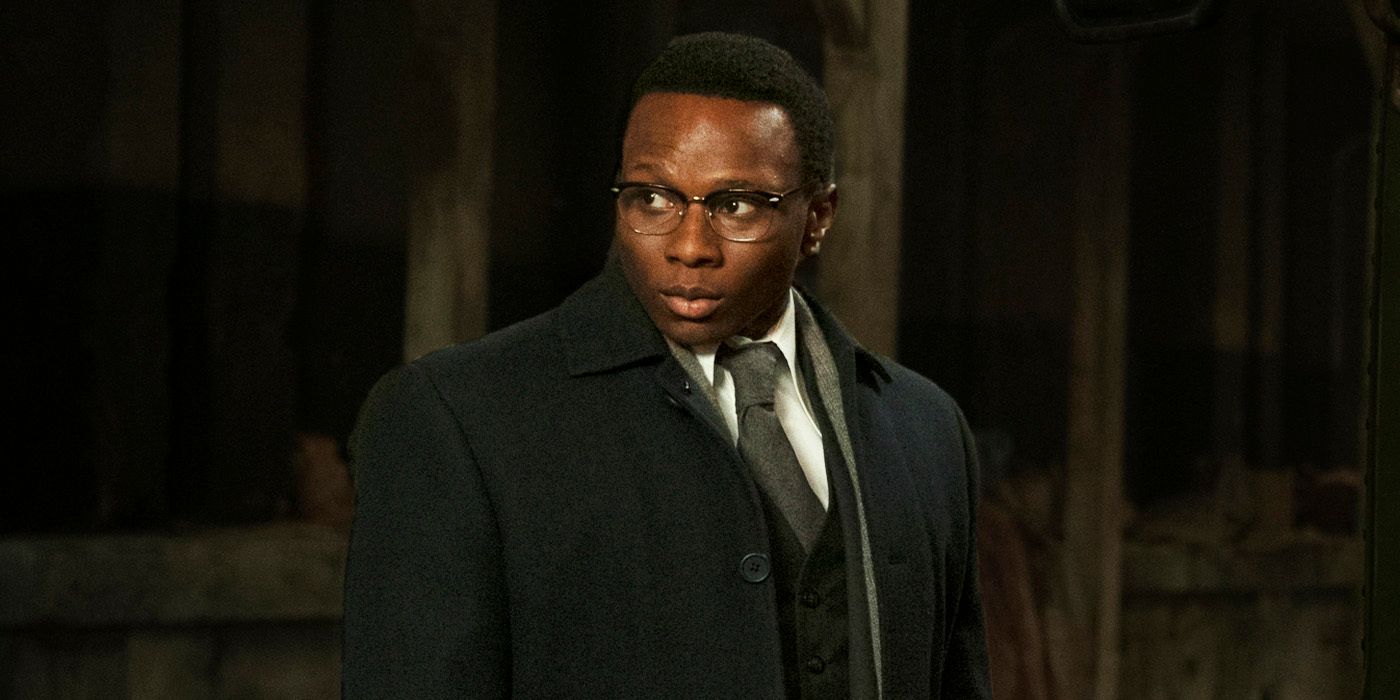 Speaking of the series, Hughes who directed two episodes says:
"We go back and we establish who Winston is at the time and who Charon, his concierge, is at the time before they formed a partnership. And there's this big group of interesting characters around that help. Or don't."
The miniseries also cast Mel Gibson as Cormac, the antagonist who runs the New York Continental during the 1970s, Hubert Point-Du Jour as Miles, Jessica Allain as Lou, Mishel Prada as KD, and Nhung Kate as Yen. Further rounding off the cast are Peter Greene as Uncle Charlie, Jeremy Bobb as Mayhew, Katie McGrath as The Adjudicator, Ray McKinnon as Jenkins, Adam Shapiro as Lemmy, Mark Musashi as Hansel, and Marina Mazepa as Gretel.
The Continental is set to premiere on September 22 on Peacock in the United States, and on Prime Video internationally. You can check out the new images below: