The Big Picture
The fourth season of For All Mankind will take the show into the 21st century, featuring an aging American astronaut and a new Soviet character.
Season 3 ended with a cliffhanger, leaving unanswered questions and a bombing outside NASA's Johnson Space Center.
Season 4 will delve into the characters' internal and external wear and tear, bringing an unraveling and reckoning for each character.
Apple TV+ is getting ready to resume its flagship alternate history show with the fourth season of For All Mankind, depicting a backward Space Race that has taken the United States and the Soviet Union across the galaxy. Ahead of Season 4's premiere this November, Entertainment Weekly has released some photos showing the series' first dive into the 21st century.
The most notable image shows off the show's protagonist, American astronaut Ed Baldwin, played by Joel Kinnaman. The image depicts an aging Baldwin aboard a ship next to Irina Morozova, a Soviet official played by Season 4 newcomer Svetlana Efremova. Efremova's character is "part of this combined space program up on Mars…and she and Baldwin form a closer attachment," For All Mankind executive producer Maril Davis told EW. Like Efremova, a number of other newcomers for Season 4 are also depicted. This includes Daniel Stern, who joins the cast as Eli Hobson, the new head administrator of NASA. Also shown is Toby Kebbel, who joins Season 4 as a former oil worker now looking to helm a career on Mars. Another photo shows off an additional returning character from the show, astronaut Danielle Poole (Krys Marshall).
For All Mankind depicts an alternate history in which the USSR, not the United States, became the first country to land on the moon in 1969, causing a massive setback for American space travel. The show follows the subsequent Space Race over the decades from a new timeline, as both countries work to establish permanent bases on the moon, and eventually find each other at odds on NASA's Happy Valley base on Mars. Each new season takes place 10 years later, with Season 2 following the 1980s and Season 3 following the 1990s. Season 4 will bring the show into 2003, with returning cast members also including Wrenn Schmidt, Edi Gathegi, Cynthy Wu, and Coral Peña. For All Mankind was created by Ronald D. Moore, Matt Wolpert, and Ben Nedivi. Wolpert and Nedivi serve as showrunners and executive produce alongside Moore and Davis' Tall Ship Productions banner, Nichole Beattie, David Weddle, Bradley Thompson, and Sony Pictures Television.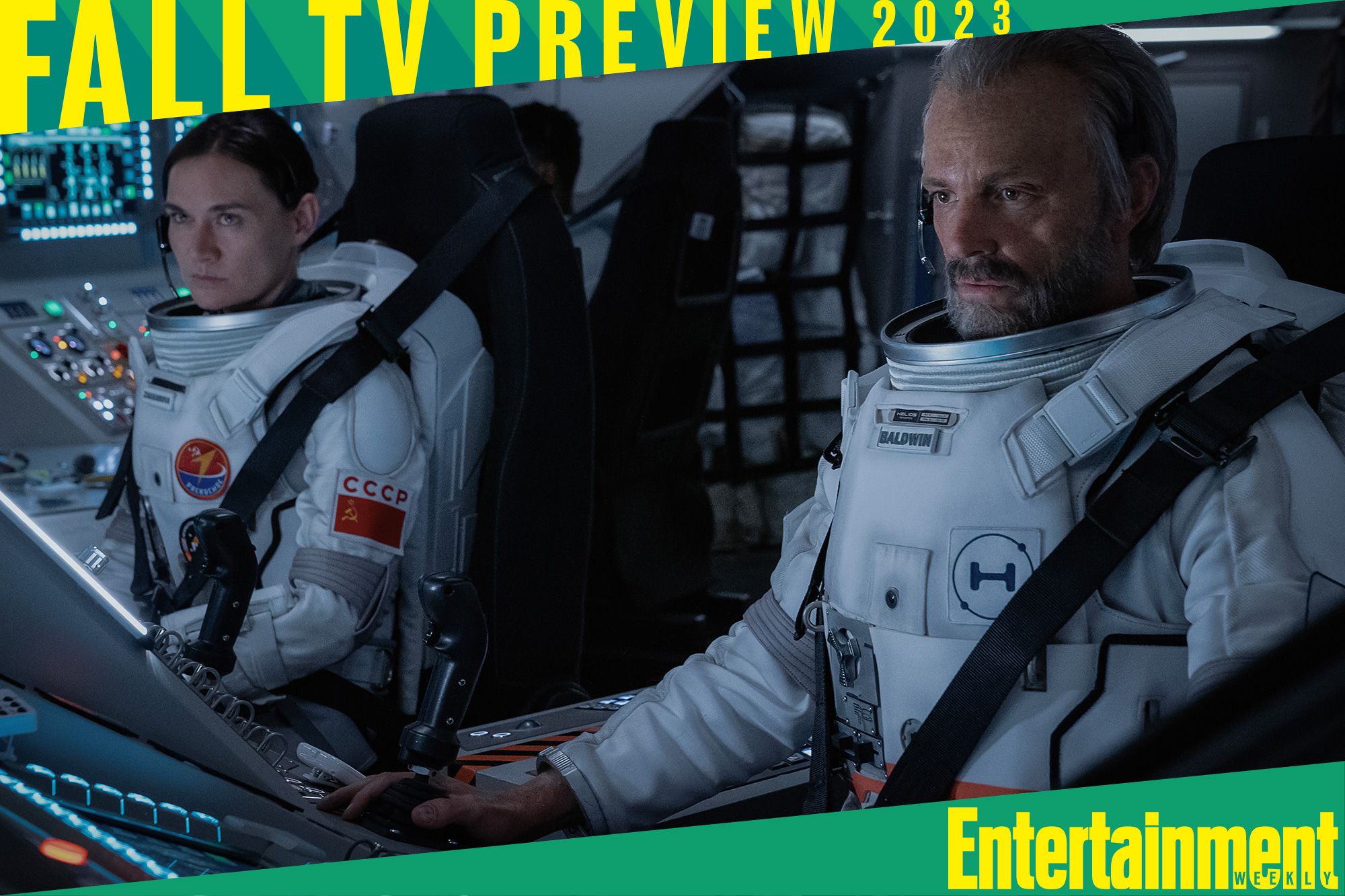 Season 3 of For All Mankind Ended on a Cliffhanger
While Season 4 will take the show into the 21st century, Season 3 of For All Mankind left a number of questions unanswered. The last episode of the season, "Stranger in a Strange Land," depicted a devastating bombing outside of NASA's Johnson Space Center, as well as a number of tense occurrences at Happy Valley. The episode ended with Soviet engineer Sergei (Piotr Adamczyk) living in the United States while NASA engineer and series regular Margo (Schmidt) is shown to be living in the Soviet Union.
"When we come back for Season 4, we're going to see people have moved on, obviously, but there's going to be an unraveling and a reckoning for every character this season," Davis told EW of Season 4. "We also wanted to show the wear and tear of the years on these people. It's not just the internal scars, it's also reflective in their outer exterior."
Season 4 of For All Mankind premieres on Apple TV+ on November 10. Check out the new images below: