The lore of fabled vampire hunters is about to deepen with Netflix's next anime iteration, Castlevania: Nocturne. The successor of the highly popular Castlevania series is set to take fans on another adventure to save the world from an evil Vampire Messiah. As the countdown rolls for Nocturne, the streamer is constantly teasing fans with new posters and characters. After we got a new poster for Richter Belmont, himself Netflix has now unveiled a new poster for his aid Annette, played by Thuso Mbedu, who is a powerful sorceress. As described by the tagline "something is changing out here in the old world," she'll be among the first to notice the rise of the Vampire Queen and will set out in search of the last of the vampire hunters.
What to Expect From 'Castlevania: Nocturne?'
Nocturne has some pretty big shoes to fill. The original series created by Warren Ellis ran for four seasons and followed the trio of Trevor Belmont, Sypha, and Alucard, and was well-loved for its animation style, direction, story, and action pieces. With Nocturne fans will not settle for anything less and by the looks of the previously released trailer they will not be disappointed. The trailer foreshadows the rise of the Vampire Messiah, who is hell-bent on devouring the sun and plunging the world into darkness. Set against the backdrop of the French Revolution, the series will chronicle the rise of the fabled vampire hunter Richter Belmont, who will seek to take on the evil forces before it's too late, aided by his allies Annette and Maria Renard. Fans can expect a thrilling plot, slick animation, and deepening lore in the upcoming series.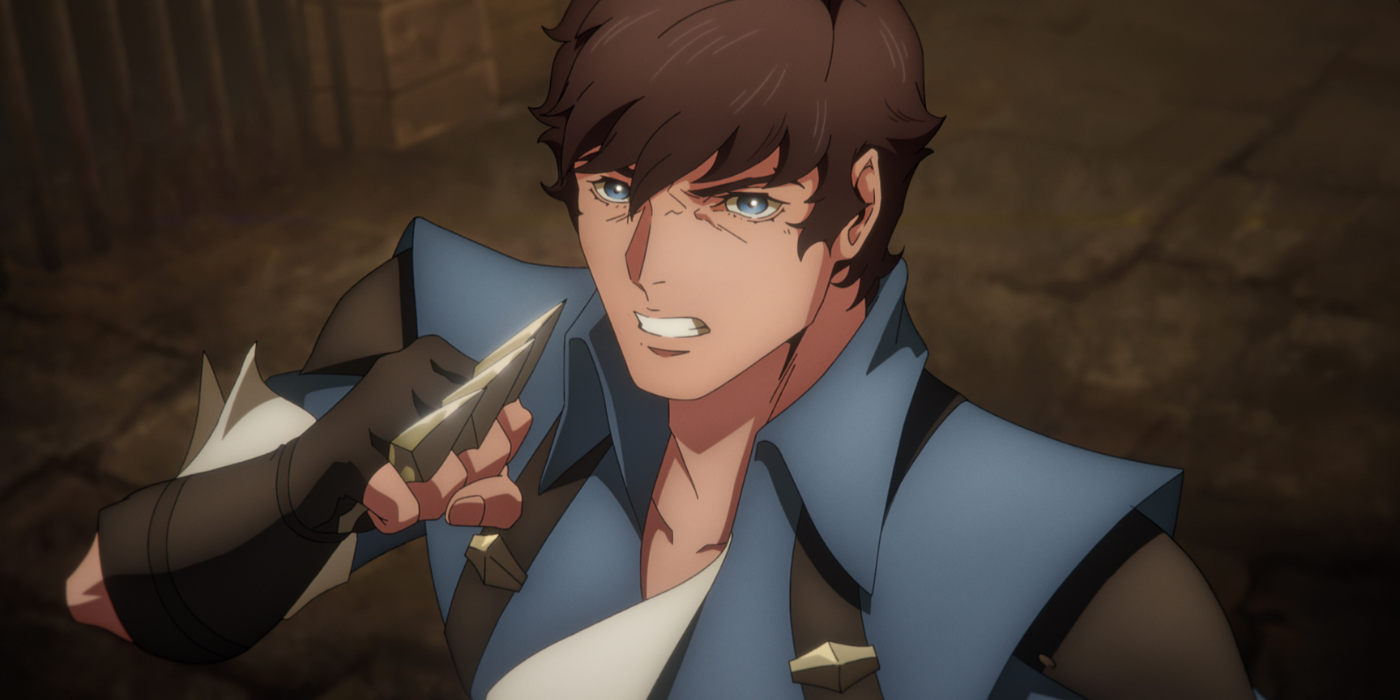 The series cast Edward Bluemel as Richter Belmont, Pixie Davies as Maria Renard, a young revolutionary during the French Revolution, Mbedu as Annette, a young sorceress, Nastassja Kinski as Tera, Sydney James Harcourt as Edouard, Zahn McClarnon as Olrox and Franka Potente as Erzsebet Báthory, a vampire queen. Further rounding off the Castlevania: Nocturne cast are Sharon D. Clarke, Richard Dormer, Iain Glen, Aaron Neil, and Sophie Skelton.
Castlevania: Nocturne is set to drop on Netflix on September 28. You can check out the new poster below: