The Big Picture
Netflix faced challenges in referencing Amazon in the anime series Scott Pilgrim Takes Off due to their professional rivalry.
The series creators initially suggested that Ramona could be a courier for Amazon, but Netflix insisted on avoiding the reference to their competitor.
Even when the decision was made to make Ramona a Netflix DVD courier, there was hesitation from Netflix, potentially due to their recent termination of their DVD mailing service.
We all know that Netflix is pretty chill with letting their writers referencing stuff from their direct competition. But when the anime series Scott Pilgrim Takes Off was greenlit by the streamer, there was one element that just wouldn't fly: Ramona Flowers' (Mary Elizabeth Winstead) job. In the comic books and the 2010 movie Scott Pilgrim vs. The World, Ramona works as a courier for Amazon, which she does pretty efficiently by skating through Canada. In an interview with Entertainment Weekly, series co-showrunner and executive producer BenDavid Grabinski revealed that they needed to change the company she worked for.
Grabisnki stated that he and franchise creator Bryan Lee O'Malley were fully aware that Netflix would never allow Ramona to be an Amazon courier, since that would essentially serve as free propaganda for their rival streaming platform – especially when you consider that Amazon tends to sell their delivery system and streaming subscription as one package. However, Grabinski also revealed that there was a bit of trouble even when they decided to make Ramona a Netflix DVD courier.
"Bryan and I and were writing one day thinking, they're never going to let us have her deliver packages for Amazon. Then one of us thought of this idea. When we first sent it in [to Netflix] someone said, 'Well, we don't know if we can clear that through legal.' I was like, 'Are you kidding me? You cannot do this joke that she delivers DVDs for Netflix? Come on, you're Netflix! Figure it out!'"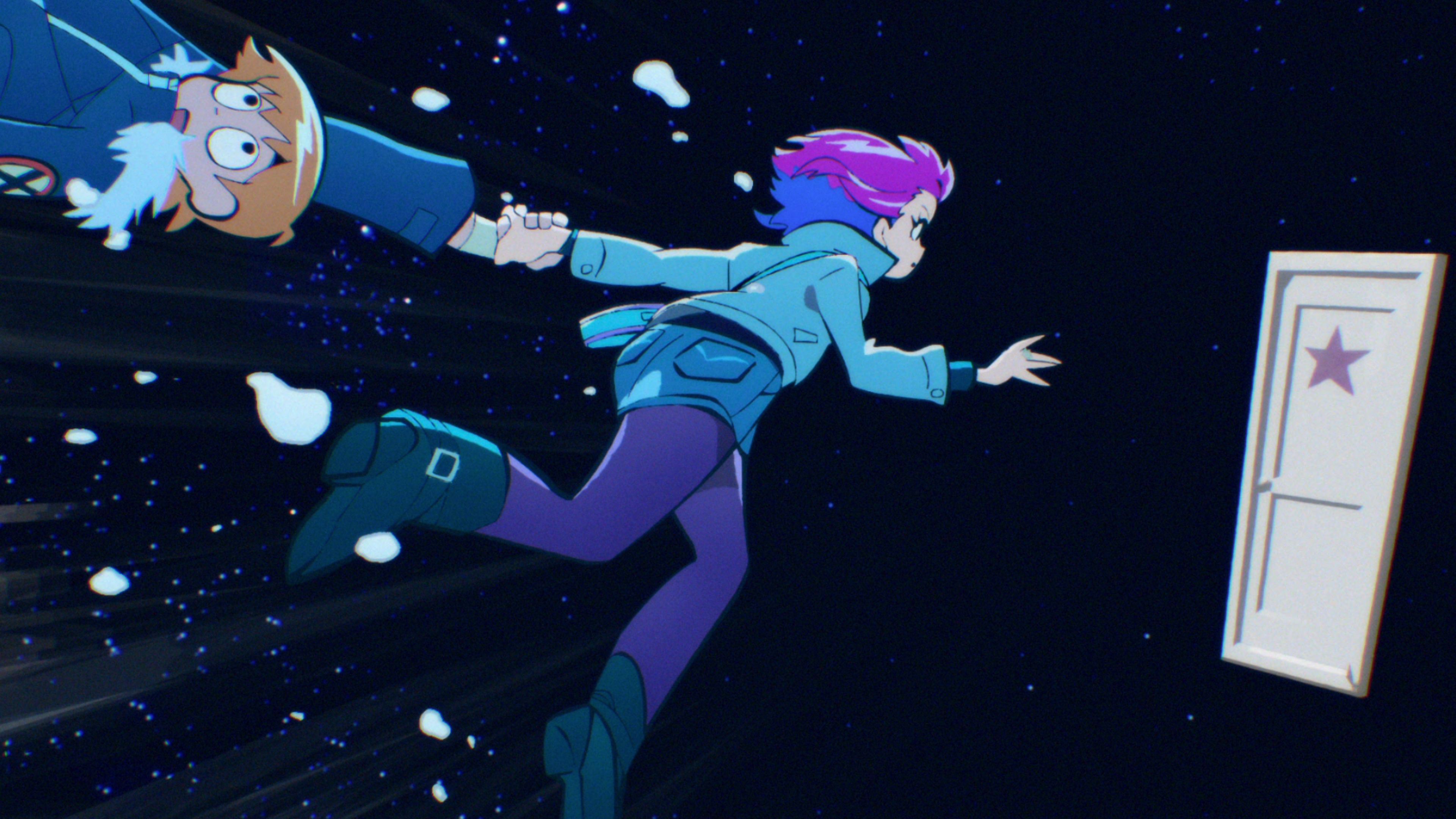 Netflix Was Hesitant to Bring Up Its DVD Mailing System
It's easy to see why Netflix might have been hesitant to make their DVD delivery system an element in the story. Earlier this year, the streaming company decided to terminate its 25-year DVD mailing service, and the decision was met with severe disappointment by people who still used it. But it seemed like Netflix ended up deciding to take the joke, just like they did with Black Mirror.
Scott Pilgrim Takes Off will not be a re-telling of the 2010 movie, but it will bring back Ramona's seven evil exes and, of course, Scott Pilgrim (Michael Cera). The whole cast agreed to return to voice their characters, and director Edgar Wright (Baby Driver) came back as producer. Episodes were brought to life by Japanese studio Science Saru, which also did Star Wars: Visions episodes. Comic book author and executive producer Bryan Lee O'Malley wrote the episodes.
Netflix premieres Scott Pilgrim Takes Off on November 17. You can watch the trailer below: