Highlights
Genshin Impact's upcoming third anniversary event and rewards have left some fans disappointed, as they feel the game has not been generous enough compared to other gacha games.
The relationship between HoYoverse and Genshin Impact's fans regarding anniversary celebrations has not improved since the first anniversary, with fans still expressing dissatisfaction and comparing it to previous events.
While there are rewards and codes available for players, some fans want Genshin Impact to be more generous, resembling its predecessor Honkai Impact 3rd, and even requesting a free character. Ultimately, the decision lies with HoYoverse and players themselves on whether they want to continue investing in the game.
The popular open-world gacha game Genshin Impact is approaching its third anniversary on September 28, but some fans are not enthusiastic about it due to its lackluster event and rewards. Genshin Impact, HoYoverse's most popular game, offers its playerbase a grand gaming experience in a fantastical world that other gacha games have not come close to offering before, but it does not come without its flaws.
Unlike other gacha games that gift players with lots of rewards during their anniversaries, Genshin Impact has garnered a reputation for being somewhat less generous with its playerbase. Fans were outraged during Genshin Impact's first anniversary for its lackluster rewards and events that players felt were just an implicit way to promote its game rather than be fun and rewarding for its playerbase. Many players decided to express their negative emotions by review-bombing the game. Fast forward two years since that first anniversary, and the relationship between HoYoverse and Genshin Impact's fans regarding anniversary celebrations appears to have changed little.
RELATED: Genshin Impact Player Creates Crotchet Version of Furina
HoYoverse hosted a Twitch stream regarding Genshin Impact's third anniversary event and rewards and what is to come in version 4.1 on September 15. "Bathing in the Flowing Moonlight" is the third anniversary event. The rewards also include 1,600 primogems, 4 fragile resins, a new pet known as Itty Bitty Octobaby, and a portable aerodynamic gelatinous bubble generator that can be claimed via in-game mail. The upcoming event and rewards resemble those of the past two years, which many players did not enjoy.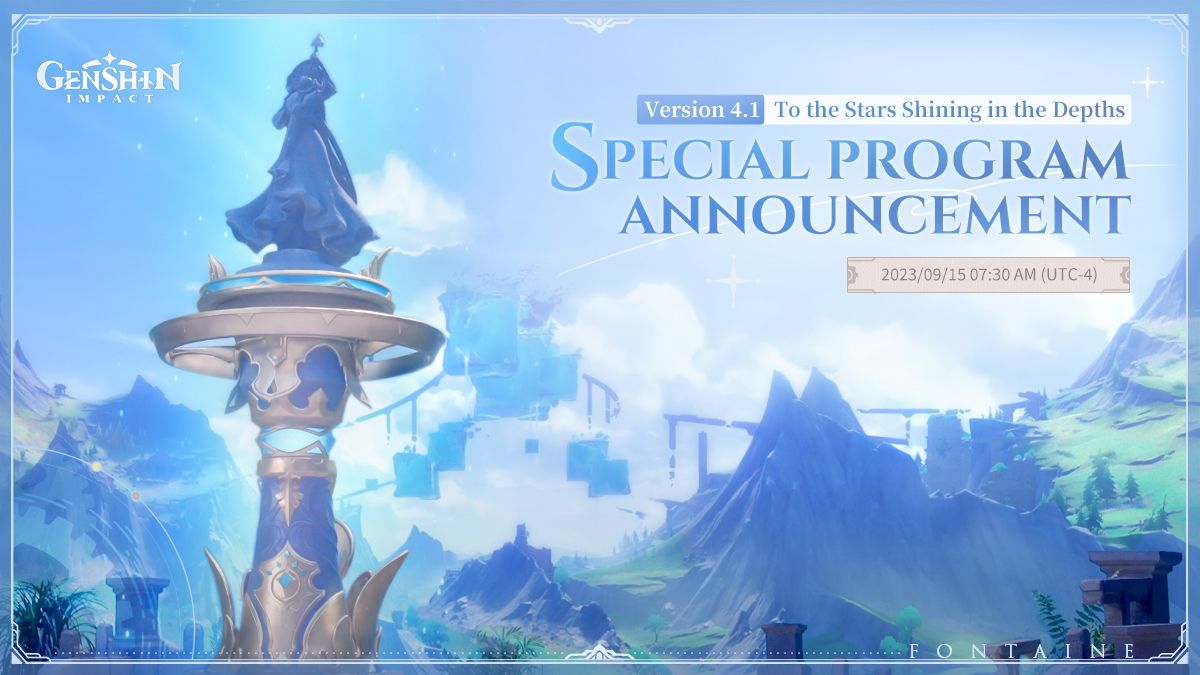 The Genshin Impact playerbase can redeem codes that will reward them as well, but that is far from enough for some fans. After the Genshin Impact's livestream via Twitch, fans expressed their dissatisfaction with the announcement on social media. One user wants Genshin Impact to be more generous like one of its predecessors, Honkai Impact 3rd, while others requested a free character.
It is up to HoYoverse if it wants to be very generous or not when it comes to these types of events just as how it is up to players if they want to spend the time and money on this game or not. Although many Genshin Impact fans are yet again disappointed by this year's anniversary event and rewards, many of them have been sporting profile pictures of new and upcoming characters such as Neuvillette, Wriothesley, and the rumored NPC Furina who may become playable soon.
Genshin Impact is available to play for free on Android, iOS, PC, PS4, and PS5. It is also currently in development for the Nintendo Switch.
MORE: Genshin Impact: 14 Pro Tips To Secure 5-Star Character
Source: Dexerto