Highlights
Star Trek: Strange New Worlds has been a massive hit, with its contemporary take on the classic Star Trek formula.
Fans' positive reactions to the show have come with unexpected criticism towards other series, which has disappointed Jonathan Frakes.
Frakes, a veteran of the Star Trek franchise, directed an enjoyable crossover episode with Lower Decks, showcasing his timing and talent.
There's no denying that Star Trek: Strange New Worlds has been a particularly massive hit for the eminent sci-fi franchise. But while fans have been enjoying their time with it, one long-time series veteran has noted that many positive reactions to the show have come with unexpected barbs on the tail end.
Star Trek: Strange New Worlds has specifically evoked classic shows from the franchise since its inception, and fans were quick to pick up on it. Set in the decade before the original Star Trek series took place, it offers a contemporary take on the episodic formula offered by its predecessor. This earned it almost immediate popularity among the Star Trek fandom, and it's not difficult to see why. However, some fans have expressed their love for Strange New Worlds in a way that left a sour taste in the mouth of one particular member of Trek royalty.
RELATED: Star Trek & Doctor Who: Exploring Parallels Between the Borg and the Cybermen
Jonathan Frakes, best known for playing William Riker in Star Trek: The Next Generation and many other appearances since then, has had a hand as director in several Star Trek series over the years. So when he heard some of the praise for Strange New Worlds, calling it an improvement over previous shows he'd worked on, it stung a bit, even though he also worked on the current series. "What a treat, that show," he said initially when speaking with Star Trek Explorer magazine (via StarTrek.com). "I was there when they premiered, and all of a sudden, everybody loved it, the fans and the critics. I was able to experience the joy of that cast seeing their work appreciated and loved."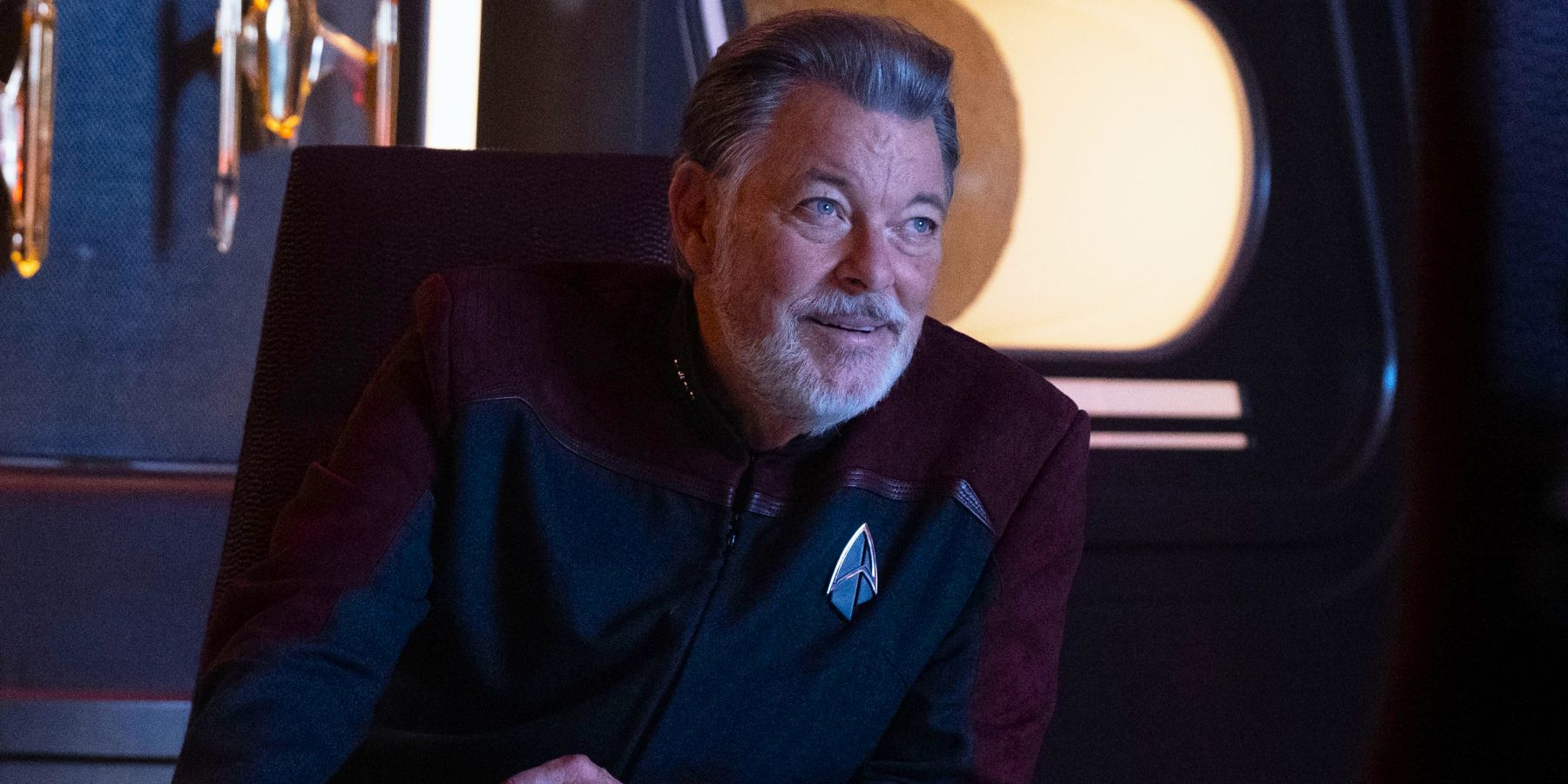 But the reactions turned out to be a bit backhanded, despite Star Trek fans' good intentions. "Unfortunately, part of what happened during that time was that the fans and the critics took the same opportunity to say, 'This is the Star Trek we've been waiting for.' Either written or unwritten was, 'Not Discovery and not Picard,' if you recall," Frakes continued. "There was a congratulations and a slap in the same swing, but I was fortunate, as I often am in my timing, to be on Strange New Worlds when all the good stuff happened."
Frakes has directed episodes of nearly every Star Trek series since The Next Generation in 1990, so it makes sense that he would feel a bit let down by fans knocking the other shows he's worked on to praise another. He most recently directed the Strange New Worlds episode "Those Old Scientists," which saw an unprecedented crossover with the Star Trek animated series Lower Decks. Luckily, that experience was enjoyable for him as much as it was for the fans.
"Let me just tell you this: it was a flat-out, unapologetic, full-on comedy episode," Frakes said of the crossover. "That was a thrill for me, as you can imagine." It's certainly nice to hear he enjoyed his time with what ended up being a fantastic episode. But here's hoping fans learn that some compliments may have unforeseen consequences.
Star Trek: Strange New Worlds and Lower Decks are available to stream on Paramount Plus.
MORE: Barbie's Montage Scene, Explained
Source: Star Trek Explorer magazine (via StarTrek.com)