The Big Picture
The 2023 Pokémon Halloween Collection is here, featuring the Marvelous Misfits clothing line that will make trainers feel fa-boo-lous!
The collection includes knitted sweaters, flannel shirts, and denim jackets, all showcasing different Pokémon designs that are perfect for chilly autumn nights.
In addition to the clothing, there are also ceramic village sets, plushies, candy dishes, and more available as part of the Halloween collection.
The Pokémon Center's 2023 Halloween Collection has arrived, and the collection's highlight is the Marvelous Misfits clothing line, which will have trainers feeling fa-boo-lous! The Halloween collection is a favorite release every year among Pokémon fans, and the Pokémon Center has shared this year's theme, which is focused on the Cinema Scares line.
The new Pokémon collection include four new knitted sweaters, two flannel shirts, and two denim jackets that will have fans feeling as gorgeous as a ghostly Gourgeist. The knitted sweaters each feature a different Pokémon with Snorlax, a pumpkin Gengar, Grimer, and Umbreon. The jackets and flannels showcase Pikachu, Umbreon, and their spooky friends to keep you from turning into an ice type for those chilly autumn nights.
New Ceramic Village, Plushies, and More!
Every year, the ceramic village set is a sought-after item from Pokémon collectors, and this year's Cinema Scares theme offers a unique line of posters. Along with Mr. Mime's Funhouse and Rotom's Power Plant, the main ceramic piece features Eevee arriving at Roserade's Spooky Cinema, with peeks at Gastly, Gengar, and other ghost type friends. Part of the Cinema Scares line includes six new pieces of artwork featuring Pokémon starring in their own horror movies. Trevenant, Lycanroc, Mismagius, and their friends will be showcased on posters, shirts, and more based on their creepiest move sets in the games.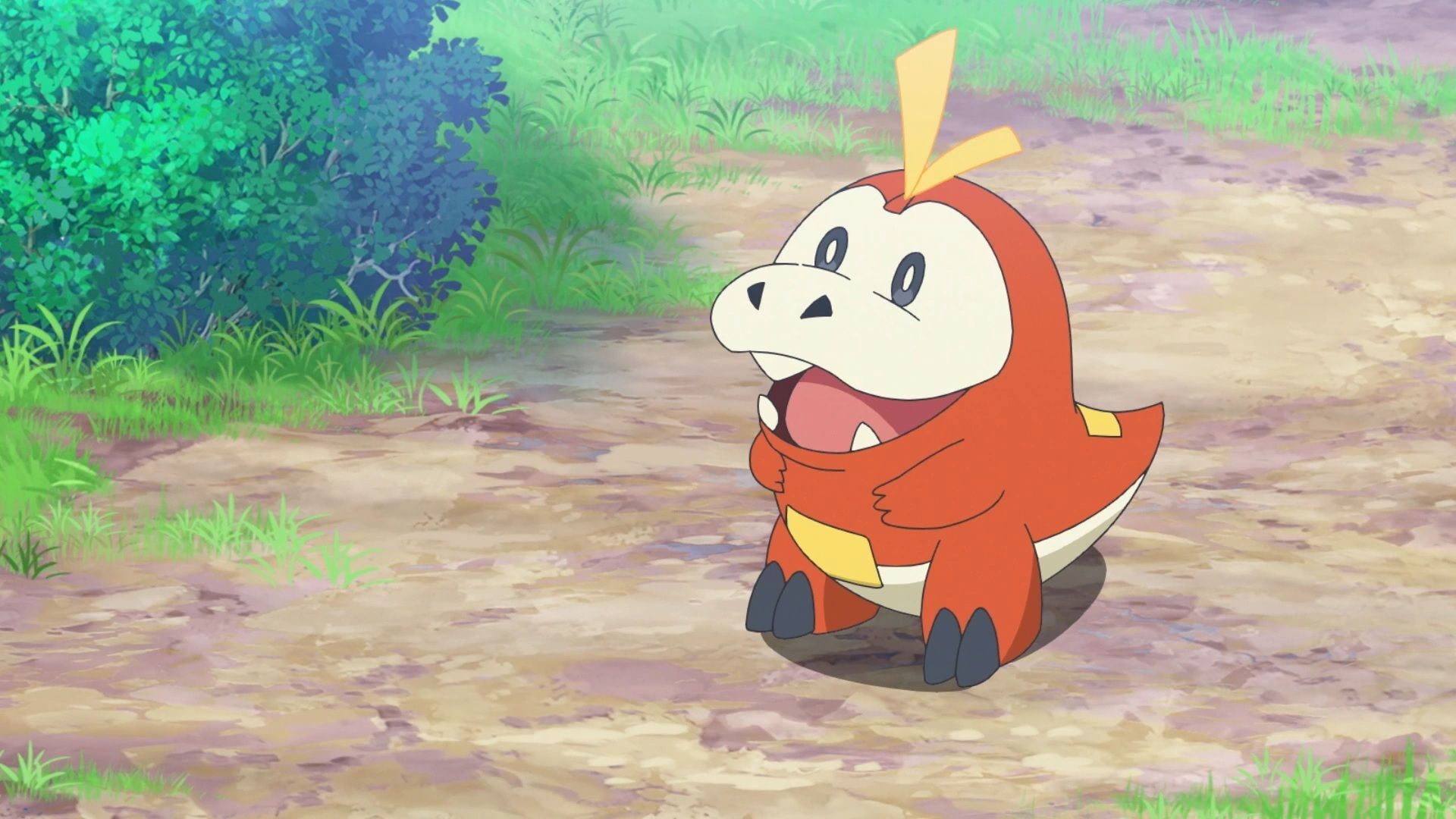 No Pokémon Halloween line would be complete without plushies, which include Paldean newcomers Greavard and Fuecoco. As the ghost puppy pops out of a pumpkin for his plush, Fuecoco is ready to trick-or-treat himself to some candy as he is dressed up as an adorable taco. Other items released for the 2023 collection include brand-new candy dishes, the Trading Card Game Trick or Trade BOOster Bundle, a Snorlax pumpkin tea light holder, garden statues, and more.
One Journey Ended as a New One Begins
Pokémon launched into success with its debut in the '90s. It's also the highest-grossing media franchise of all time, beating out other heavy hitters like Star Wars, Disney Princesses, Barbie, and Harry Potter. The nostalgia train has churned recently as the anime brought to a close the journey of Ash Ketchum, who had led the series with his buddy Pikachu for over 20 years. The final episodes for Pokémon Ultimate Journeys: The Series, featuring Ash and all of his friends, were released on Netflix in September.
It's not the end for the anime as two new series will arrive later this year. The stop-motion series Pokémon Concierge will debut on Netflix in December 2023. Fans are also excited for Pokémon Horizons: The Series, starring Alejandra Reynoso as Liko, Anjali Kunapaneni as Roy, and Crispin Freeman as Captain Friede. Pokémon Horizons: The Series will arrive sometime in late 2023.
Find the entire Pokémon Halloween collection at the Pokémon Center website. Check out a peek at the collection below: