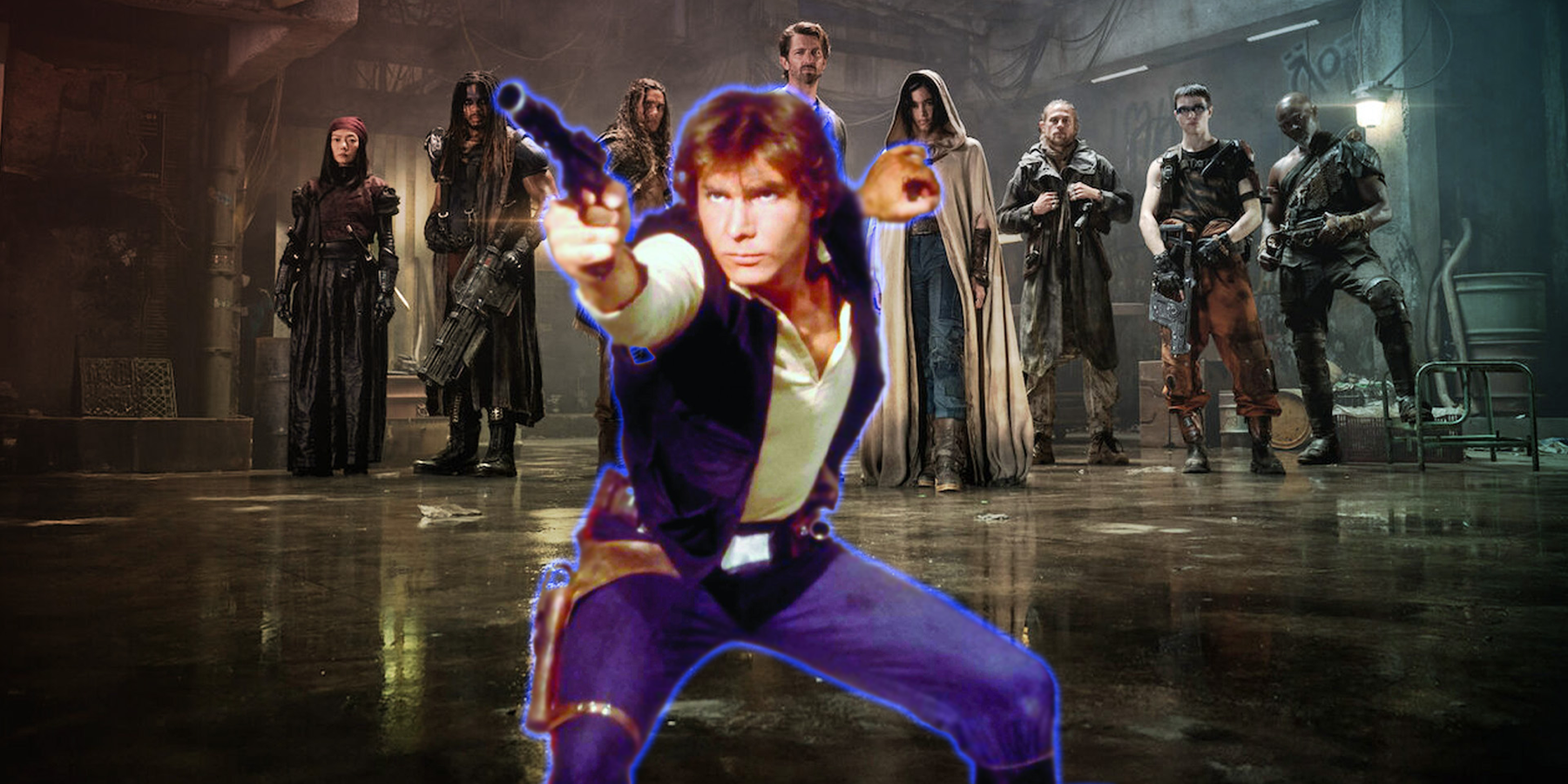 Highlights
Zack Snyder has a deep appreciation for Star Wars and has been outspoken about his respect and admiration for the franchise on multiple occasions.
During a commercial shoot with Harrison Ford, Snyder admitted to having a full-sized Han Solo in carbon freeze in his house, surprising the actor.
Snyder hopes to collaborate with Ford again in the future, potentially for a cameo in a Rebel Moon project, as they have already developed a working relationship.
Zack Snyder's appreciation for Star Wars extends into his personal life, which the Rebel Moon director may not have wanted to admit to Harrison Ford after hearing his reaction to it.
Star Wars is one of the Sci-Fi franchises from which Snyder drew inspiration for his Rebel Moon plans, which include a Rebel Moon video game in the works. While there was recent discourse regarding someone from the Rebel Moon production who was reportedly excited upon finding out that the upcoming film would not be connected to the Star Wars universe, this does not reflect on Snyder, who has been outspoken about his respect and admiration for Star Wars on multiple occasions. There is also the fact that Rebel Moon was initially pitched to Disney as a Star Wars spinoff before moving to Netflix. If there is still any confusion regarding Snyder's appreciation for Star Wars, the director admitted something to Ford that the actor didn't expect when they worked together on a car commercial.
RELATED: Zack Snyder's Rebel Moon Mirrors The Making Of Star Wars In One Key Way
Ford is known to speak his mind when it comes to Star Wars, such as preferring that Han Solo be killed before The Force Awakens and not knowing what a force ghost is. This was equally true when Snyder was working with Ford on a TV commercial, and during the production, the director says that he thought they were friends when explaining the story of what happened at a previous ComicCon. Snyder recalls saying, "Hey Harrison, one other thing I should probably tell you is, uh, I have a Han Solo in a carbon freeze in my house… Like a full size one," and Snyder then states Ford replied with, "yeah, you probably shouldn't have told me that." Snyder expressed that the interaction between them was harmless and that Ford said something along the lines of, "That's okay, kid."
Because Rebel Moon is the beginning of a franchise and inspired by Star Wars, it would be interesting if Snyder could get Ford to cameo in a future Rebel Moon project since they already have a working relationship. Snyder elaborated on working with Ford on the Russo Bros Pizza Film School podcast, explaining that he was the camera operator, DP, and director, so during that period, they spent a lot of time together. Snyder recounts how Ford understood the relationship between being an actor and a camera operator, resulting in a masterful and technical performance from Ford that he was not used to.
Because Star Wars: The Force Awakens was being made during the same time as Batman v Superman, Snyder would release photographs featuring Star Wars characters in the DC universe in the BVS marketing campaign and even dressed up as a Star Wars character for Halloween with his son. For Star Wars and DC fans hoping that Rebel Moon can succeed, they shouldn't worry since Snyder will have more creative freedom with Netflix than he would have had at Disney, which is likely what a member of the production was happy about after receiving news that Rebel Moon would be its own thing.
Rebel Moon Part 1 releases theatrically in select theaters and on Netflix on December 22, 2023.
More: Zack Snyder's Rebel Moon Star Wars Connection, Explained
Source: Zack Snyder Film/X