Highlights
The entire cast of Scott Pilgrim vs. the World decided to return for Netflix's anime adaptation, which is surprising given the film's initial financial failure.
The reconnection between the cast members was sparked by Michael Cera's response to a meme from nine years ago, bringing everyone back together.
The cast's willingness to return speaks to their strong connection with each other and the project, and fans wouldn't want anyone else portraying their beloved characters in the anime.
The Scott Pilgrim vs. the World movie cast is returning for Netflix's anime adaptation, but the executive producer says that may not have happened if not for something strange that Michael Cera did.
Although the film flopped in theaters, Scott Pilgrim vs. the World has become a cult classic with a strong following. Fans had lost all hope for a sequel or any follow-up project to the film to be released. Last year, Netflix and Universal announced they would adapt the original graphic novels into a Scott Pilgrim anime. It was later revealed that the entire cast from the film will reprise their roles for the series.
Related: Ms. Marvel Directors Borrowed A Lot From Scott Pilgrim And Spider-Man: Into The Spider-Verse
In an interview with Entertainment Weekly, the executive producer for the series, Bryan Lee O'Malley, explained what he believed to be a big reason for the entire Scott Pilgrim cast deciding to return. "We were exchanging emails when the movie was coming out and then this thread went dormant for about nine years," O'Malley said. "Then before this anime was even on the docket, Michael Cera responded to a meme someone had sent as if no time had passed. He just said, 'Oh, that's funny.' Chris Evans responded like, 'Michael, what the f— are you doing responding to this email from nine years ago?' And then we all started chatting again."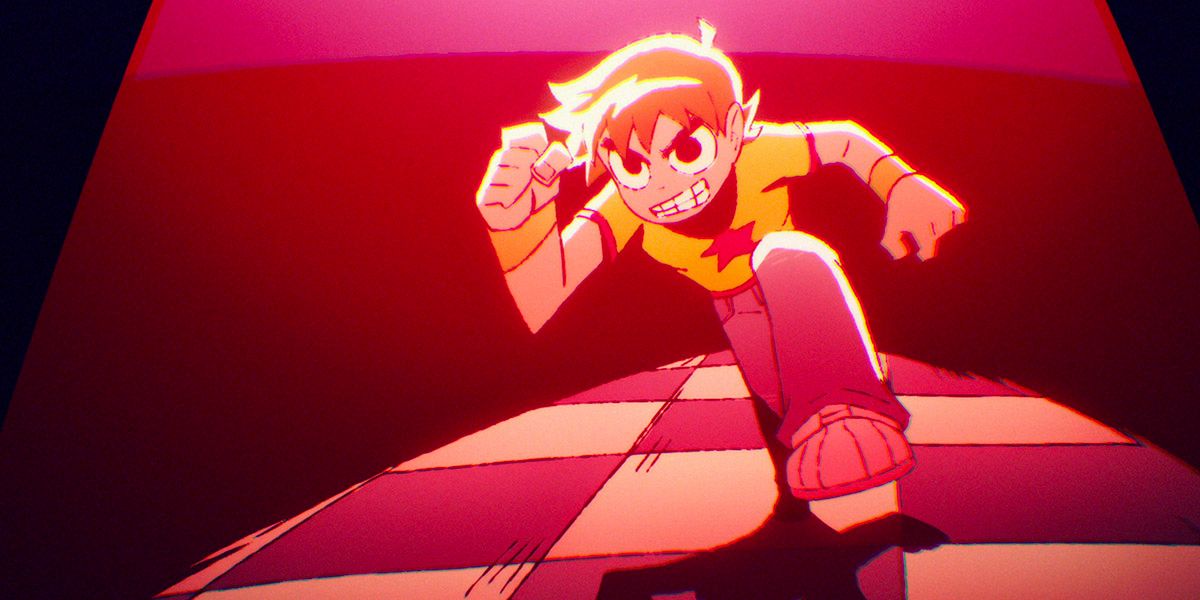 O'Malley was surprised that he got everyone to come back. "I didn't know we would get anyone, or especially everyone," he said. "We just started asking, and Edgar asked, and I wrote a nice letter, and everyone just very very kindly and very promptly said yes." O'Malley believes that Cera replying to that meme and getting everyone talking to each other again was a big reason why everyone returned for the Scott Pilgrim anime.
Getting an entire cast back together to reprise their roles on a project is difficult, especially when the original didn't do well financially. So it's impressive that the entire Scott Pilgrim cast wanted to return. It speaks to the cast's connection with each other and to the project that all of them wanted to return.
Scott Pilgrim vs. the World fans wouldn't have it any other way. Each actor made their role so impactful, no matter how much screen time they had. It wouldn't be the same if they brought in different actors for the anime.
Scott Pilgrim Takes Off premieres on Netflix on November 17, 2023​​​​.
MORE: Scott Pilgrim Vs. The World: 10 Things The Movie Changed From The Graphic Novel
Source: Entertainment Weekly