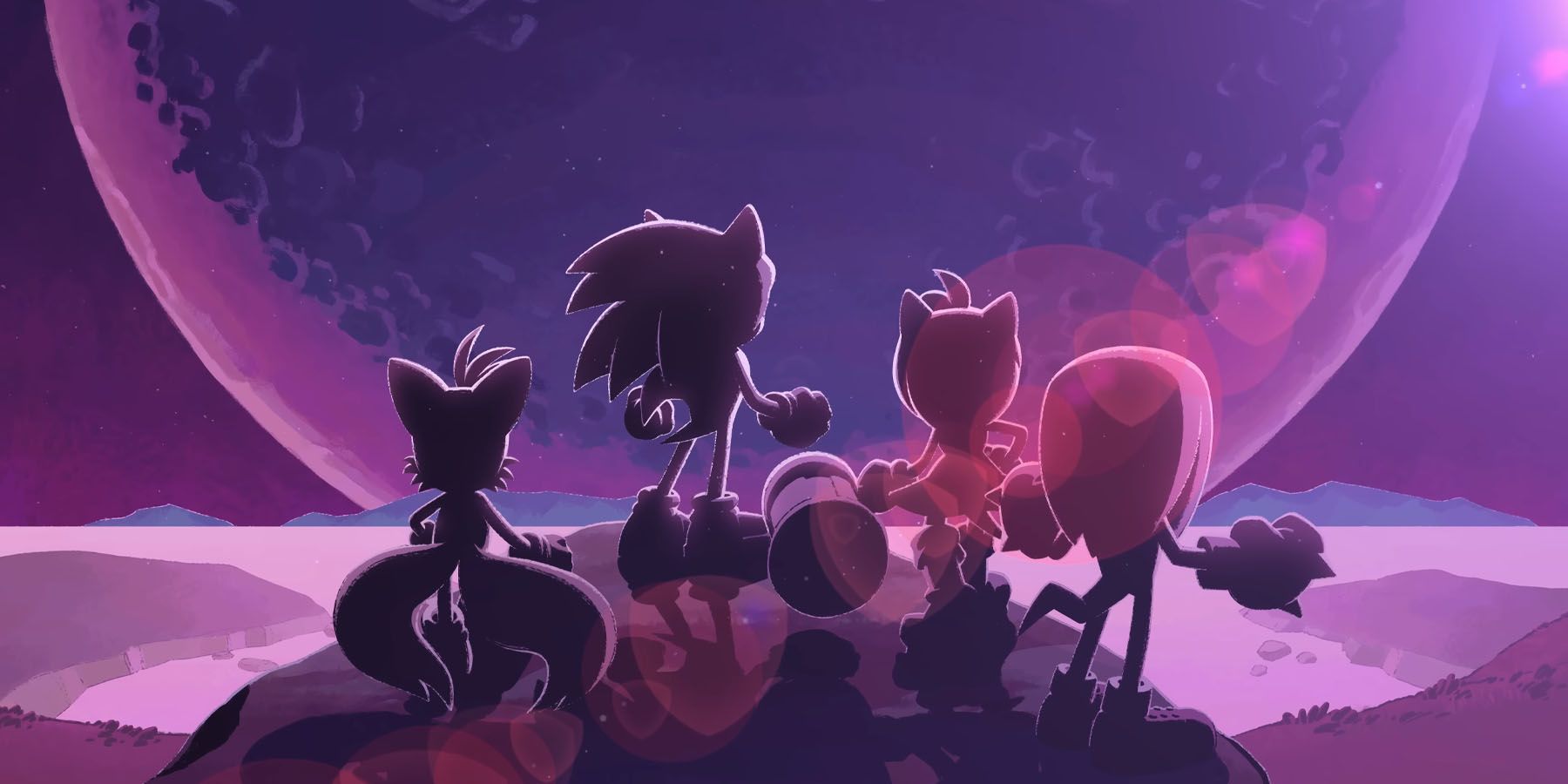 Highlights
Sega and Sonic Team have shared a preview of the songs that will be included in the upcoming DLC update for Sonic Frontiers, titled The Final Horizon.
The update will include new playable characters, a brand-new story, and the task of collecting the seven Chaos Emeralds.
Composer Tomoya Ohtani has created new vocal themes for each playable character, which fans have praised for the sense of exploration they evoke. A second soundtrack release titled Paths Revisited will be available in October.
Sega and Sonic Team have shared a preview of some of the songs that will be heard in Sonic Frontiers' third and final DLC update launching later this September. The post-launch content of Sonic Frontiers has almost been wrapped up, with one final update left in the works. This update, titled The Final Horizon, is greatly anticipated by many fans of the game. The biggest thing fans were promised regarding the update was new playable characters for Sonic Frontiers, which include Amy, Knuckles, and Tails.
The Final Horizon update won't just include new playable characters but also promises a brand-new story for Sonic Frontiers. The latest trailers for the update tease some of these elements, such as a possible new Super Sonic transformation, a brand-new version of the Supreme Titan, and even the three playable characters being tasked with collecting the seven Chaos Emeralds in Sonic's place. With the free update only a few weeks away, Sega has also released a video that briefly showcases some of the songs that will be heard in this DLC.
RELATED: Sonic Frontiers Teases Story for The Final Horizon DLC
Released on the official Sega social media channels, this is a five-minute medley video for Sonic Frontiers' new songs, with these being called "New Chapter Themes." The video is divided into three segments, focusing on the three new playable characters, with the first part being focused on Amy, the second on Knuckles, and the last on Tails.
These songs are all composed by Tomoya Ohtani, one of the composers on Sonic Frontiers' extensive soundtrack. These are all different vocal themes, and fans noted the songs gave off the same vibes as Sonic '06's End of the World final level, or how they gave the sense of exploration while being trapped in Cyberspace. Praise was given to how each character was getting their own theme, a move greatly appreciated by fans. Many noted the last time these characters had new individual themes was in Sonic Adventure 2.
After the release of this video, composer Tomoya Ohtani and Sega revealed that there would be a second soundtrack release for Sonic Frontiers, with it containing 46 songs. This release is titled "Paths Revisited," and will be released digitally via streaming services on October 2, with a CD released on November 15. Ohtani commented on Twitter that a majority of these tracks included were composed for The Final Horizon update, and asks fans to look forward to listening to them.
Sonic Frontiers is available now for PC, PS4, PS5, Switch, Xbox One, and Xbox Series X/S.
MORE: Other Games Can Repeat Sonic Frontiers' Success by Doing One Thing