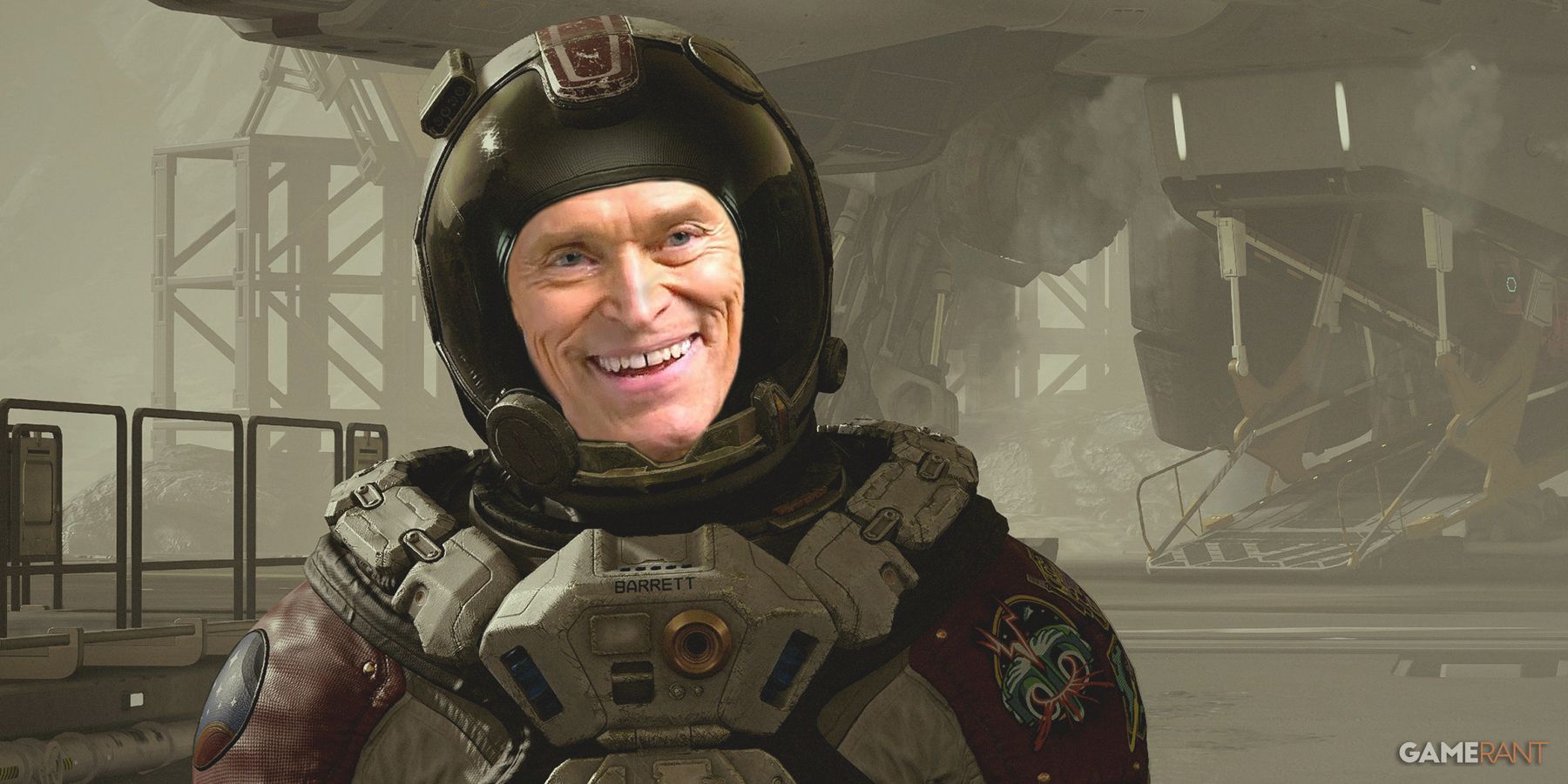 Highlights
Starfield's character creator has allowed players to create impressive custom protagonists, including a player who designed a Willem Dafoe lookalike.
Designing specific characters in Starfield can be challenging due to the unintuitive sliders in the character creator, but players have still managed to create incredible recreations of real people and characters.
Fans struggling with the appearance sliders can turn to mods that offer preset faces, but a comprehensive overhaul of the character creator will have to wait until official mod tools are released in 2024.
One Starfield player managed to create an impressive Willem Dafoe lookalike in Bethesda's galaxy-spanning RPG. Their inspired design adds to the ever-growing list of unique Starfield characters that the fandom came up with since the game's early September launch.
As has been the case with all of Bethesda's 3D RPGs, Starfield comes with a fairly robust character creator allowing players to author custom protagonists to the finest of details. Many fans who already opted to do just that decided to recreate their favorite characters from other franchises, or took inspiration from real-world figures.
RELATED: This Recreation of Arthur Morgan in Starfield Is Incredible
The latest example of the latter approach comes from Reddit user Crohnos_, who recently went through the effort of creating Willem Dafoe in Starfield. Their custom protagonist ended up being instantly recognizable as the famous actor, impressing enough fans to end up on the front page of the game's largest subreddit. While the player did not reveal how much time they spent on this design effort, they did promise to share screenshots of their character's appearance sliders so that anyone eager to create Dafoe in Starfield is easily able to follow in their footsteps.
In the meantime, it's not a huge leap to assume that designing an in-game version of Dafoe's doppelganger was a difficult undertaking; while Starfield's character creator is immensely powerful, it's not particularly easy to use relative to its counterparts in other contemporary titles, including Bethesda's own games. The biggest obstacle in realizing a specific design based on an existing character or person is the need to fiddle with dozens of unintuitive sliders that the game labels as "shape blends," with no further attempts at clarification.
Even seasoned players are hence required to go through a lot of trial and error whenever they want to nail another particular appearance, while newcomers can easily find this obtuse UI design dauntingly off-putting. Granted, that still hasn't stopped the fandom from designing some astonishing recreations of real people and characters in the game, as underlined by the fact that this Dafoe lookalike was preceded by Starfield versions of Tony Soprano, Don Ramon, Chris Hadfield, and plenty of other well-known faces.
As for the players who are struggling with using the game's nondescript appearance sliders, there are already plenty of mods that add a wide variety of face presets to the game. Some fans have also requested a more comprehensive overhaul of the character creator from the modding community, but the current consensus among modders is that such an addition won't be feasible until Starfield's official mod tools are out in early 2024.
Starfield is available now on PC and Xbox Series X/S.
MORE: Starfield Should Have Bitten the Bullet with One Fallout Feature