Summary
Smallville's Clark Kent gave up his powers to live a normal life with Lois and raise their two daughters, as revealed in Crisis on Infinite Earths.
Fan art imagines Tom Welling's Superman with his family on the Kent Farm, providing a glimpse of what could have been in Smallville.
A potential Smallville season 11 could revive the series in a streaming format like Max or Hulu, allowing Clark to be Superman again while balancing fatherhood.
Tom Welling's Superman gets his family together in new Smallville fan art after the events of Crisis on Infinite Earths. While the Arrowverse wasn't able to have one final crossover before The Flash's ending in 2023, Crisis on Infinite Earths is still remembered for being the major DC crossover in the series, merging a huge range of on-screen properties. One of the major DC shows that got honored in Crisis on Infinite Earths was Smallville, as Tom Welling's Superman and Erica Durance's Lois Lane returned for the first time since Smallville's show ending aired in 2011.
One of the big surprises for the Smallville audience during Arrowverse's Crisis on Infinite Earths was the reveal that Clark had given up his powers and was no longer Superman on Earth-167. However, Clark did it for a good cause as he wanted to live a normal life with Lois, and was now a father of two daughters.
To give a better of idea what Clark's family could look like, SuperBlurMan shared some stunning Smallville artwork, with Welling suited up as Superman. The art also features Lois and Clark's two daughters, imagining the family life on the Kent Farm.
How The Arrowverse Could Make Smallville Season 11 Happen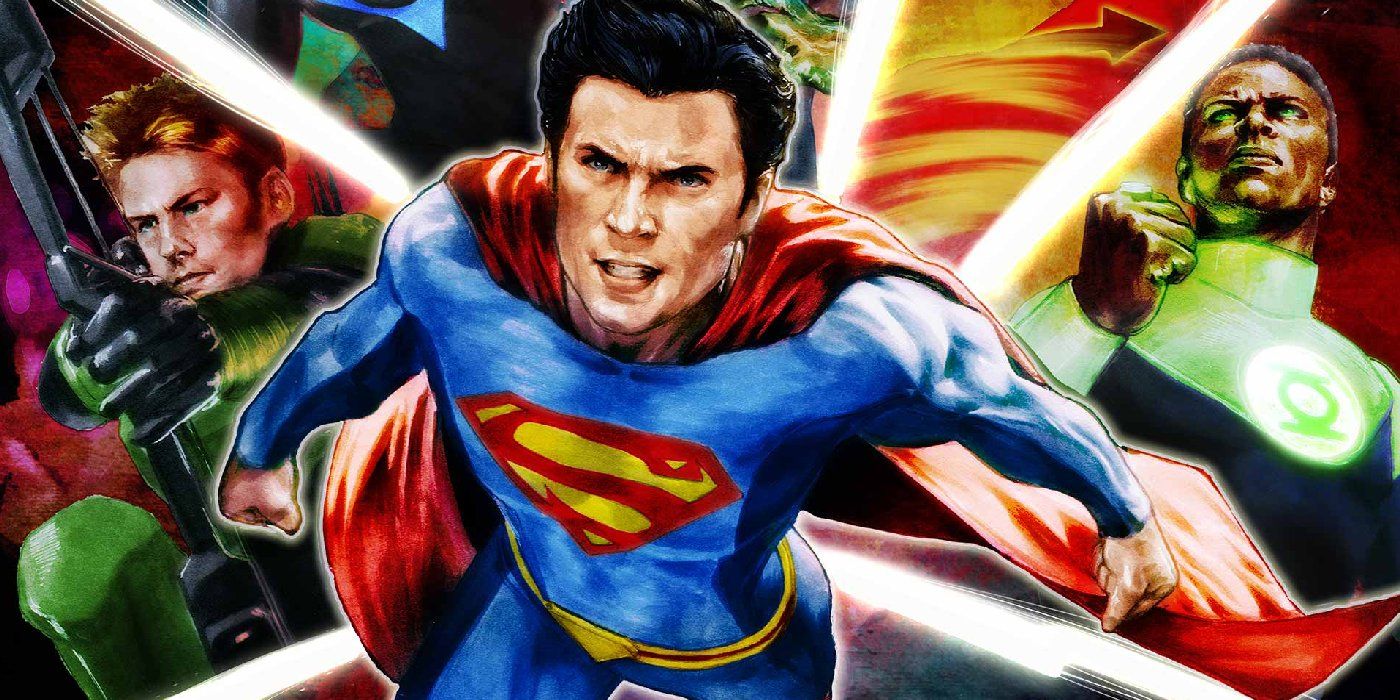 Even though Smallville season 11 was made as a tie-in comic, Crisis on Infinite Earths paved the way for a hypothetical series revival down the line. In the current age of shows making comebacks, whether it be as long-running sequel series or limited-series events, Smallville season 11 would be a neat way to keep the Arrowverse multiverse alive as the franchise has finished its run on The CW. They could even adapt elements from the Smallville season 11 comic, given its great reception with readers.
Given the new direction behind The CW, it would be more likely that Smallville season 11 happened on Max (or on Hulu, which is where the streaming rights currently reside) instead of the broadcast-centric network. Despite Clark not having his powers during the crossover, Crisis on Infinite Earths served as a soft reboot for the Arrowverse multiverse, meaning he could easily be Superman again on Earth-167. Seeing him balance being a father as well as the world's greatest hero would be a fun, similar route to Superman & Lois, with the exception that Smallville has an older Man of Steel who is in a world with lots of superheroes.
Since DC Studios are still keeping the Elseworlds aspect open while building the new upcoming DC Universe releases, Smallville season 11 would be a neat way to continue stories that aren't set in the main continuity. Since Welling and Michael Rosenbaum (who played Lex Luthor) are developing Smallville as an animated sequel show, perhaps that is another route for the series to come back after the great setup in the Arrowverse. For now, time will tell if the world will ever get to see Smallville come back in any form.
Source: SuperBlurMan/Instagram