Summary
Stallone bluntly states that he is done with the Rambo character, jokingly questioning what he would be fighting next.
Despite previous hesitations, Stallone's latest statement carries a more definitive tone, indicating that Rambo's story has reached its end.
Stallone has expressed interest in a Rambo prequel series set during the Vietnam War, allowing the torch to be passed on to a new actor while remaining involved.
Sylvester Stallone has provided a blunt response to whether he will ever reprise the role of John Rambo in a future Rambo movie. Based on David Morrell's 1972 novel First Blood, Stallone first stepped into the role of the former Vietnam veteran turned drifter in the 1982 action movie Rambo: First Blood. Over the years, Stallone reprised the role four more times, most recently for 2019's Rambo: Last Blood which sees his character travel to Mexico to save his adopted niece. Now, it appears that Last Blood was likely the end of his run as Rambo.
As Stallone answered questions at the Toronto International Film Festival while promoting his upcoming documentary Sly (via JoBlo.com on Facebook), the iconic action star revealed he's finally ready to move on from Rambo's character. Check out the video below:
Admitting that while there are calls for him to "do another one", the 77-year-old actor jokingly poses the question "What am I fighting? Arthritis?" Check out his comments below:
"Rambo, I could leave him. He's done pretty much, even though they want to do another one, but what am I fighting? Arthritis?"
There Will Likely Be More Rambo Even If Stallone Is Done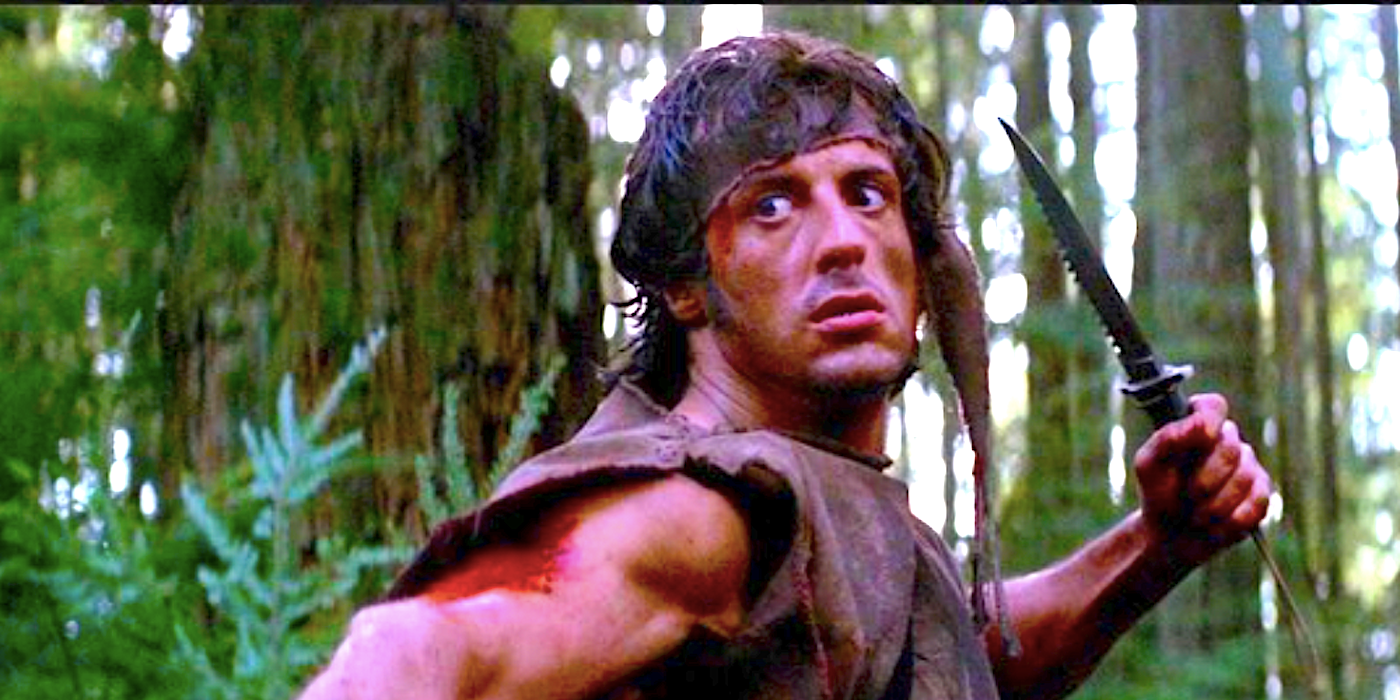 This is not the first time Stallone has suggested he was done with playing John Rambo, even making similar statements before Rambo: Last Blood entered production. While Stallone would eventually be coaxed back to the franchise despite his initial hesitation, his latest statement has a more definite ring of finality. At 77 years of age, any future plans to bring Stallone back as the action-oriented former Green Beret would begin stretching the limits of plausibility.
While Stallone finally seems ready to move on from playing the character, he has been vocal about his plans for a Rambo prequel series set during the events of the Vietnam War. Stallone's vision was to have John Rambo depicted as an outgoing "football captain" whose wartime experiences transformed him into a brooding, solitary warrior. By focusing on the character's younger version, Stallone could seamlessly hand over the torch to a new actor while still remaining closely involved in the project's development.
RELATED: Rambo Movie Timeline Explained
Another option may be to take a page from Quentin Tarantino's book and look at returning to the original novel as the basis for a complete series reboot. Naming Star Wars' Adam Driver as his ideal John Rambo, Tarantino's Rambo reboot would have also included Kurt Russell as the sheriff against whom Rambo wages his one-man war. While Tarantino will never likely helm such a project, the concept has merit, and it is possible some other aspiring filmmaker may look to bring it to fruition. Either way, Stallone's time leading the Rambo franchise appears to have finally come to a close.
Source: JoBlo.com