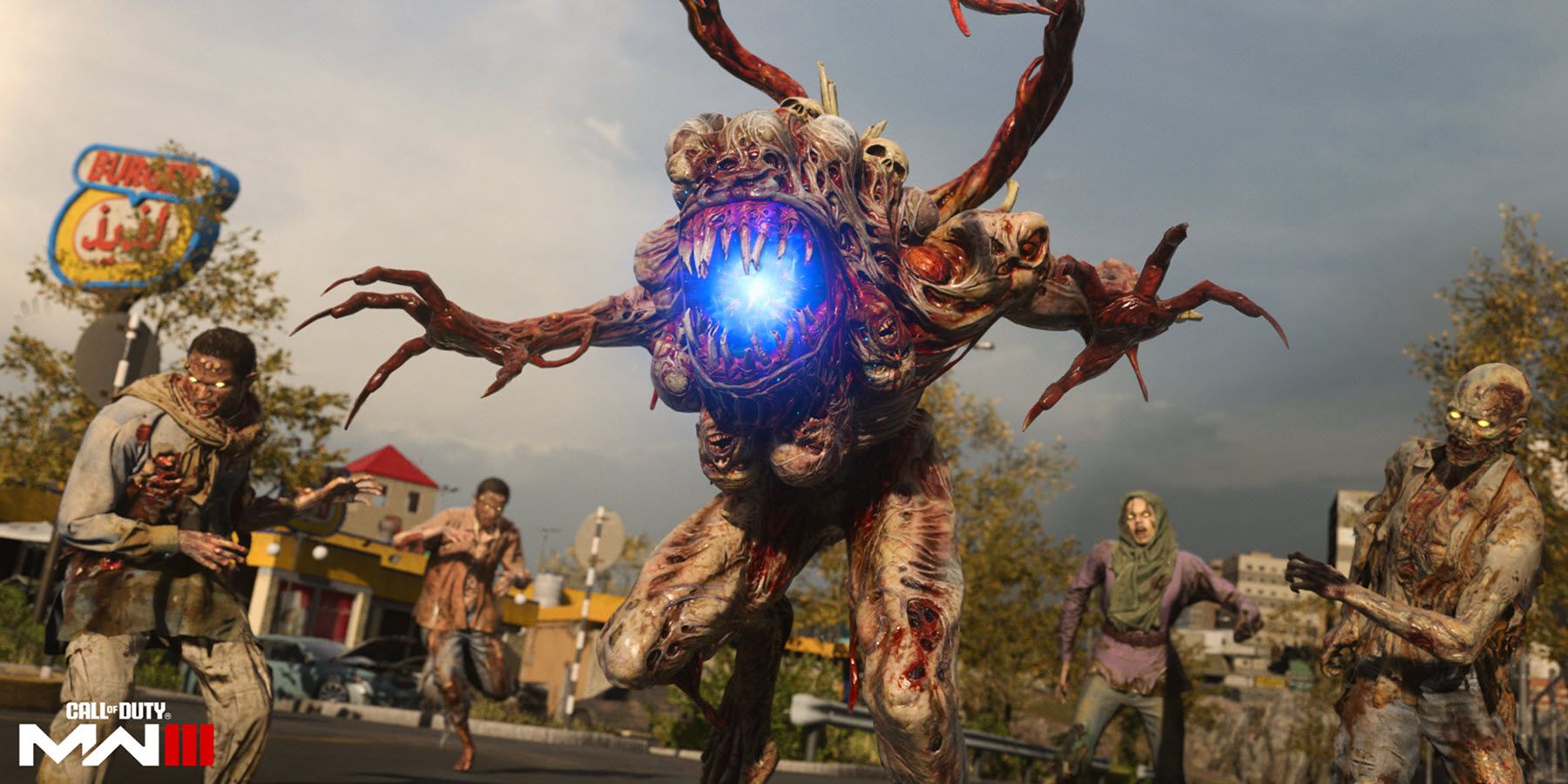 Highlights
Call of Duty: Modern Warfare 3 may be offering a Zombies beta, allowing players to test out the open-world Zombies experience before the game's release.
Currently, the beta is only a rumor, and it would be quite surprising since Zombies has never appeared in a Call of Duty beta before.
If the Zombies beta is indeed happening, it suggests that Treyarch has confidence in the mode, and Zombies fans would have a chance to see if the mode is worth purchasing the game for.
Call of Duty Zombies has never received a beta, but if a new leak is to be believed, that may be changing with Call of Duty: Modern Warfare 3. Supposedly, the game's open-world Zombies experience could be testable before November 10.
Despite debuting as a bonus mode all the way back in 2008, Zombies has avoided all the franchise's betas. Typically, betas for the Call of Duty franchise focus entirely on multiplayer, with no campaign missions, Spec Ops levels, or Zombies maps being testable ahead of time. The series has used this to its advantage to some extent, as it allows Zombies content to remain mysterious until launch day, but getting Call of Duty: Modern Warfare 3's iteration of the mode in players' hands ahead of release could have some upsides, too.
RELATED: Modern Warfare 3 Reveals Updated Looks for Classic Call of Duty Maps Like Rust, Terminal, and More
While all leaks should certainly be taken with a grain of salt, leaker @HeyImAlaix has suggested that a Zombies beta is on the way using a Zombie emoji and the Greek letter for Beta. With @HeyImAlaix recently receiving a cease and desist letter from Activision for playing Verdansk on an old 2019 build of Modern Warfare, their name is quickly becoming well-known within the Call of Duty community, and they have threatened to reveal more about Call of Duty: Modern Warfare 3 in the future.
As for why a Call of Duty: Modern Warfare 3 Zombies beta could be happening, perhaps it has something to do with the mode's open-world approach. While Treyarch has some experience with the open-world format thanks to Outbreak from Call of Duty: Black Ops Cold War, rumors have suggested that there could be a 24-player count for this new mode. This would be an ambitious step-up for a mode that is usually limited to four-players, and Treyarch may want to get feedback about how it feels ahead of the full release.
Currently, there is no information on whether this supposed Call of Duty Zombies beta will be separate or if Zombies will just be included in Call of Duty: Modern Warfare 3's main multiplayer beta. Treyarch has revealed a few details about the mode, such as how it will be set within the Dark Aether universe, feature enemies like Mimics, and offer "secrets to discover." It has been described as a "PvE extraction survival experience," so fans hoping for classic round-based Zombies gameplay are out of luck. With the mode sounding quite different from old school Zombies, it would be nice to see it ahead of release so that fans could get some answers.
If this beta rumor turns out to be legitimate, it would suggest that Treyarch is confident enough in Zombies to show it to players before release. Fans could decide if MW3 Zombies is up their alley before getting the game as well, which is an opportunity they lacked with the largely unpopular Call of Duty: Vanguard Zombies.
Call of Duty: Modern Warfare 3 launches on November 10 for PC, PS4, PS5, Xbox One, and Xbox Series X.
MORE: 5 Call of Duty: Modern Warfare 2 Weapons Players Should Level Up Before MW3