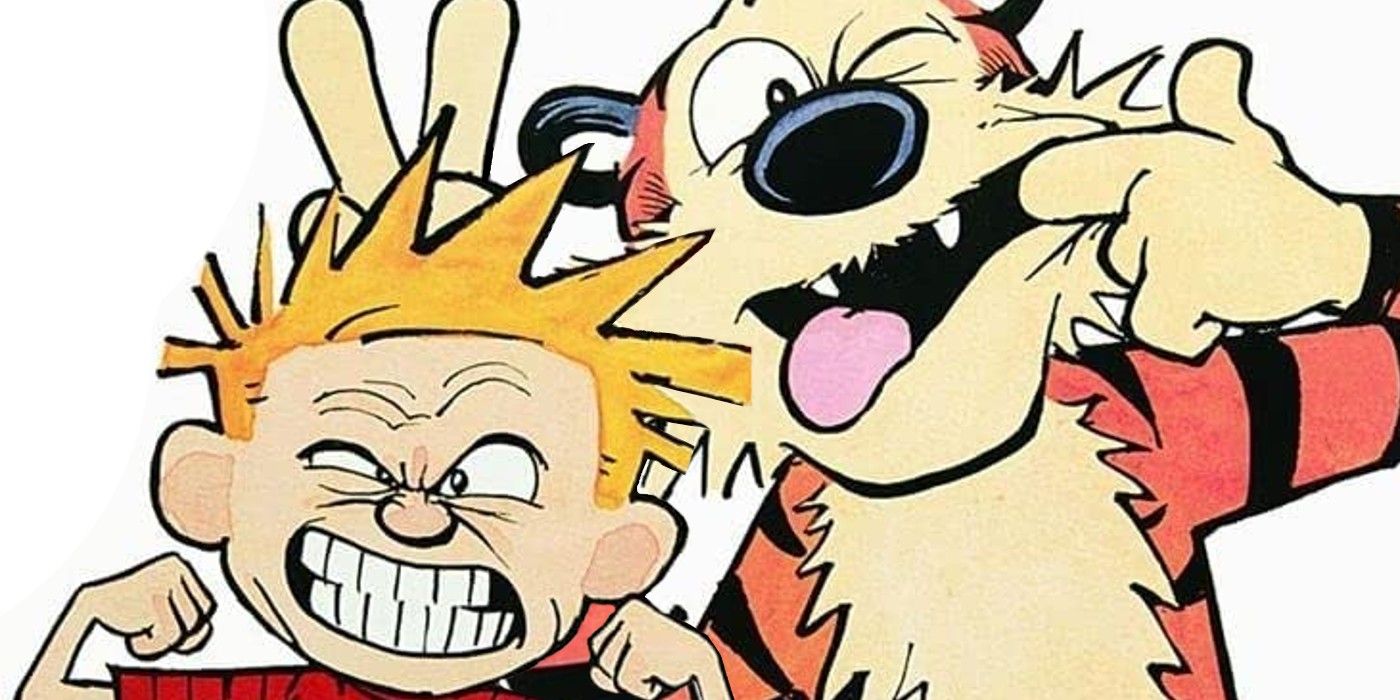 Iconic comic strip duo Calvin and Hobbes received an artistic reimagining from Welsh illustrator Mark Chilcott (@markchilcottart), who created a series of highly-detailed portraits of the characters engaged in various activities, in idyllic surroundings, portrayed in a near-photoreal style, resulting an interpretation of the beloved pair that all readers of their strip should appreciate.
Chilcott's paintings find Calvin, alongside Hobbes, in peaceful wilderness settings, across the different seasons.
These richly detailed interpretations of Calvin and Hobbes are more peaceful than the characters are at times known for, with Chilcott's versions seemingly having left behind the excitement of their usual adventures for the day, embracing the simple pleasure of playing in nature.
Related: "Very Scary": Why Calvin & Hobbes Creator Doesn't Want to See Them Animated
Calvin And Hobbes Frolic Through Artist Mark Chilcott's Idylic Nature Scenes
Several of Chilcott's Calvin and Hobbes paintings depict winter scenes – the two of them bundled up in winter gear, walking across snow-covered ground at what appears to be twilight, flanked in the fading daylight by tall evergreens, smiling at one another; the pair sledding at high speed, away from the perspective of the viewer, with Chilcott's style connotation rapid, blurred motion; Hobbes winding up to throw a snowball at a fleeing Hobbes, again with a huge grin spread across the animated child's face. Other paintings represent Hobbes and Calvin during the other seasons, from the brightness of summer and spring to dark, moody autumnal colors.
Chilcott Portrays Calvin And Hobbes At Their Most Innocent
Calvin and Hobbes are no strangers to playing outside, even in the winter, but readers of the comics will recognize that there is usually a harder edge to the characters, as exemplified by their dark running gag about snowmen. Calvin has, of course, transcended his partnership with Hobbes, and their original comic medium, having appeared on the back of trucks everywhere for decades now. Mark Chilcott's Calvin and Hobbes are the diametric opposite of the crass, commercialized version of Calvin that most people who have spent time on the road have come to be familiar with, giving people the opportunity to see a carefree Calvin.
In addition to his Calvin and Hobbes paintings, Mark Chilcott's artistic talents extend to interpretations of other pop culture staples. His recent work includes a suitably nightmarish 18th-century-style Joker portrait, and contemporary portraits of actors such as Bruce Campbell and Ryan Gosling. Chilcott works in a variety of different styles, with his Calvin and Hobbes paintings flexing just some of the many creative muscles he has. While the hilarity of Calvin and Hobbes often is the result of their disturbance of the peace, Chilcott's incredible, richly detailed paintings offer a look at what they might do after ruining everyone else's day – go enjoy the rest of their own.
Source: @markchilcottart