Summary
Foundation showrunner David S. Goyer hypes up the events of season 3, promising even crazier things to happen after a shocking season 2 finale.
Apple TV and Skydance Studios have not yet committed to producing season 3 due to ongoing WGA and SAG strikes, despite the show's success.
Goyer remains optimistic about another season and hints at exploring Demerzel's history in season 3 and beyond if the demand is there.
Foundation showrunner David S. Goyer is already hyping season 3 after the shocking season 2 finale. The show is adapted from Isaac Asimov's bestselling science fiction novel and stars Jared Harris and Lee Pace in leading roles. Recently, Foundation season 2 ended with a shocking finale, filled with twists and action, including some critical deaths. Despite the show's success and season 2's conclusion, neither Apple TV nor Skydance Studios have committed to producing season 3 amid the ongoing WGA and SAG strikes.
In an interview with The Wrap, Goyer explains the choices made throughout the show, such as destroying planets and killing off beloved characters, and addresses the looming questions. He hypes Foundation season 3, even acknowledging the reactions from viewers concerning the show's future. Check out the quote below:
It's bonkers what happens in Season 3. I remember reading online last week people's reactions to 209 going, "Oh my God, how can the show survive" and then thinking oh there are so many more things that happen in the next episode, and then there's even crazier things that happen in Season 3. I'm really excited. I hope to get the word on Season 3 as soon as the strike is over. I will also do a little plug which is on my website, I've been releasing show notes and behind-the-scenes pics, and then I've reluctantly joined Instagram and hopefully as we wait for a Season 3 pickup I'll be trickling out various behind the scenes videos and stills.

You know, Apple and Skydance are extremely happy with our Season 2 performance that the audience has unquestionably built. I just think the feeling is that in deference to the twin strikes that are happening now, it would be bad form to do something like that. But I'm very optimistic.
Why Foundation Hasn't Been Renewed Yet For Season 3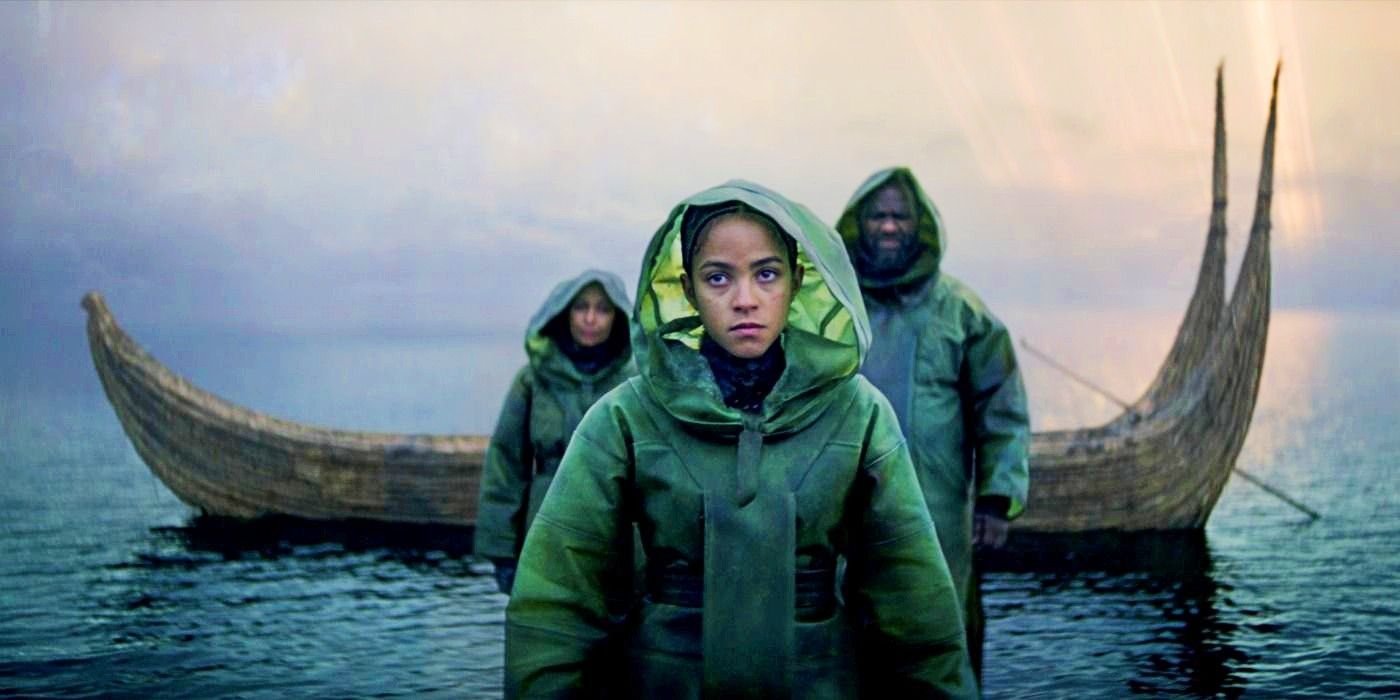 While the Hollywood strikes seem to be the leading cause of Apple TV's silence on Foundation's life beyond season 2, it is worth questioning if other factors are in play. The streaming service has renewed other shows even with the guild strikes, including Silo, another science fiction series, which was granted a season 2 this past June.
While Goyer remains optimistic that another season will happen, Apple is seemingly holding the official public announcement. Any renewal finalization could likely happen in a few weeks after the season 2 finale, as long as the show has been met with satisfactory viewership numbers and fulfilled Apple's expectations to warrant another season. The show has enough content to adapt from the Foundation book series, which consists of seven novels from Asimov and prequels. Furthermore, the show's creator revealed that he plotted Foundation to season 4, with a possibility of more going beyond that if the demand is there. This tease includes exploring Demerzel's history in season 3 and beyond.
Despite the unexpected deaths in the finale, season 2 has left open a door for new stories to clear up persisting questions. If Apple TV were to renew the show promptly, it would maintain audience enthusiasm and provide an anchor for the stars when the day comes that the strikes are resolved. In the meantime, the public must continue the waiting game for Foundation's season 3 confirmation.
Source: The Wrap