Lies of P is pretty unforgiving, especially at the start. The title takes its influences as a Soulslike very seriously, offering up some brutally punishing combat that will have players reviving over and over to learn certain enemy and boss attack patterns. But there is a huge sense of accomplishment and reward from conquering each enemy in this dark and foreboding adventure, with players seeing themselves growing stronger with each level.
Much like other Soulslike releases, Lies of P features a leveling system in which players exchange an experience currency known as Ergo in order to strengthen their weapon bonuses, gain health, and bolster their defenses. Unfortunately, once players add the currency to a level and confirm it, they won't be able to decrease the attribute and allocate it somewhere else at will. Thankfully, though, developers added a way for players to reset their levels, allowing them to try different builds and weapons later on. It's even possible to reset the Legion Arm sub-weapon, as well as the P-Organ. Here's a look at how and when players are able to respec.
RELATED: Lies of P: Beginner Tips
How To Reset Levels, P-Organ, And Legion Arm In Lies Of P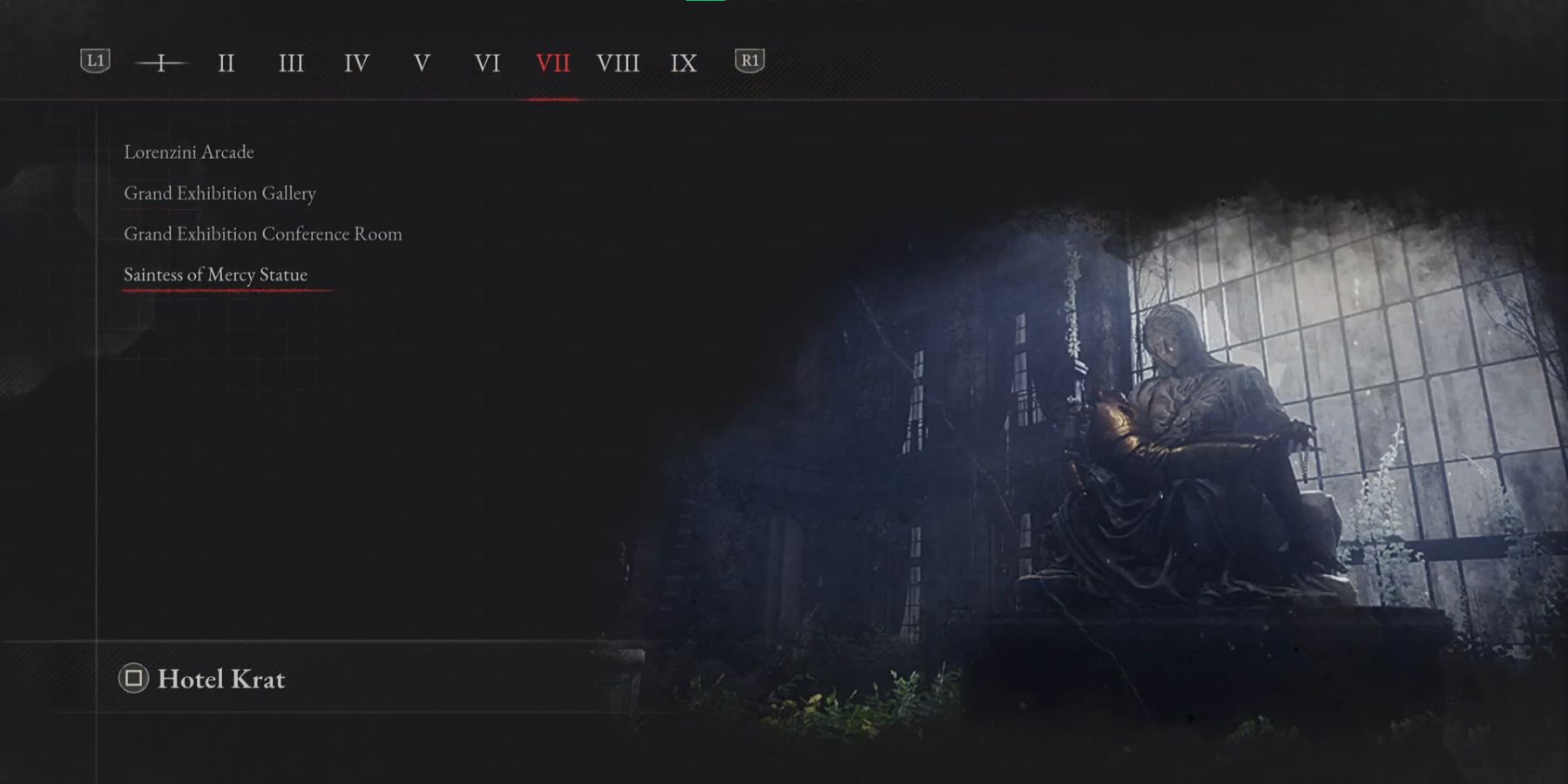 In order to reset their level and refund their spent Ergo in Lies of P, players will need to make it all the way to Area VII. Unfortunately, this means making it past approximately 11 bosses, as well as a wide array of enemies and mini-bosses. Because of this, players will want to come up with a plan of attack for the early-to-mid game. Whatever path players decide to take, and whatever weapons they decide to invest in, they will be "stuck with" until they make it through the Grand Exhibition Hall and defeat the major boss, Champion Victor. After defeating Victor, players will see a cutscene and then be rewarded with a special key, as well as unlock access to the Grand Exhibition Conference Room Stargazer.
RELATED: Lies of P: Tips for Combat
After activating the Stargazer, players can head back out of the conference room, up the stairs, and then hook a right to go down some stairs and backtrack the way they came. After turning another right, directly ahead, players will come to a large set of doors. Here they can use the key they received to unlock access to the Saintess Of Mercy Statue. Interacting with this statue will let players reset their level, P-Organ, or Legion Arm, in exchange for Gold Coin Fruit. There is also a Stargazer that players can unlock in this room to return here easily.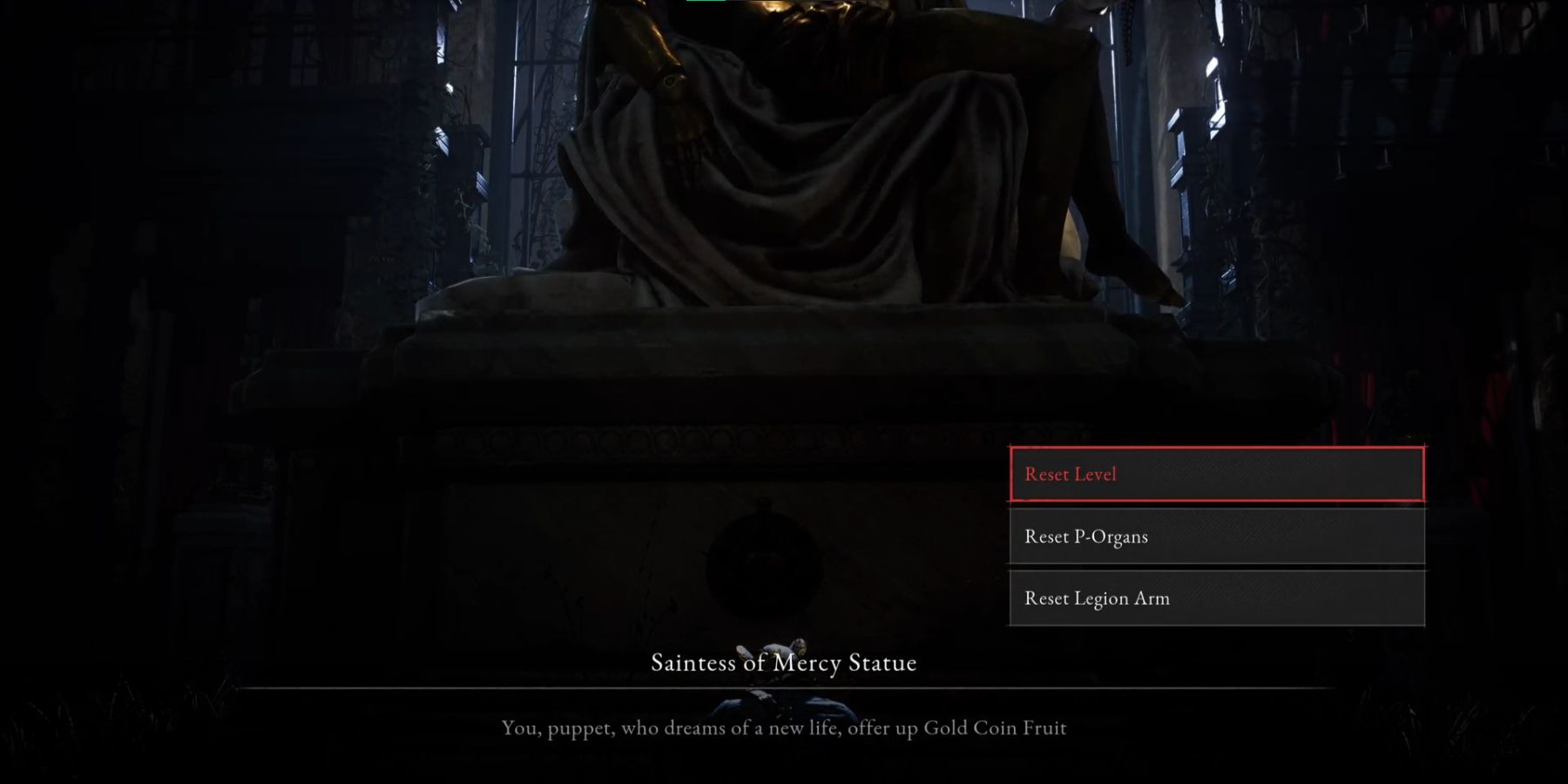 Here's a look at how much Gold Coin Fruit it costs to reset each thing:
Reset Level costs 10 Gold Coin Fruit
Reset P-Organ costs 10 Gold Coin Fruit
Reset Legion Arm costs 5 Gold Coin Fruit
Players will receive the items used originally in return to reallocate as they see fit.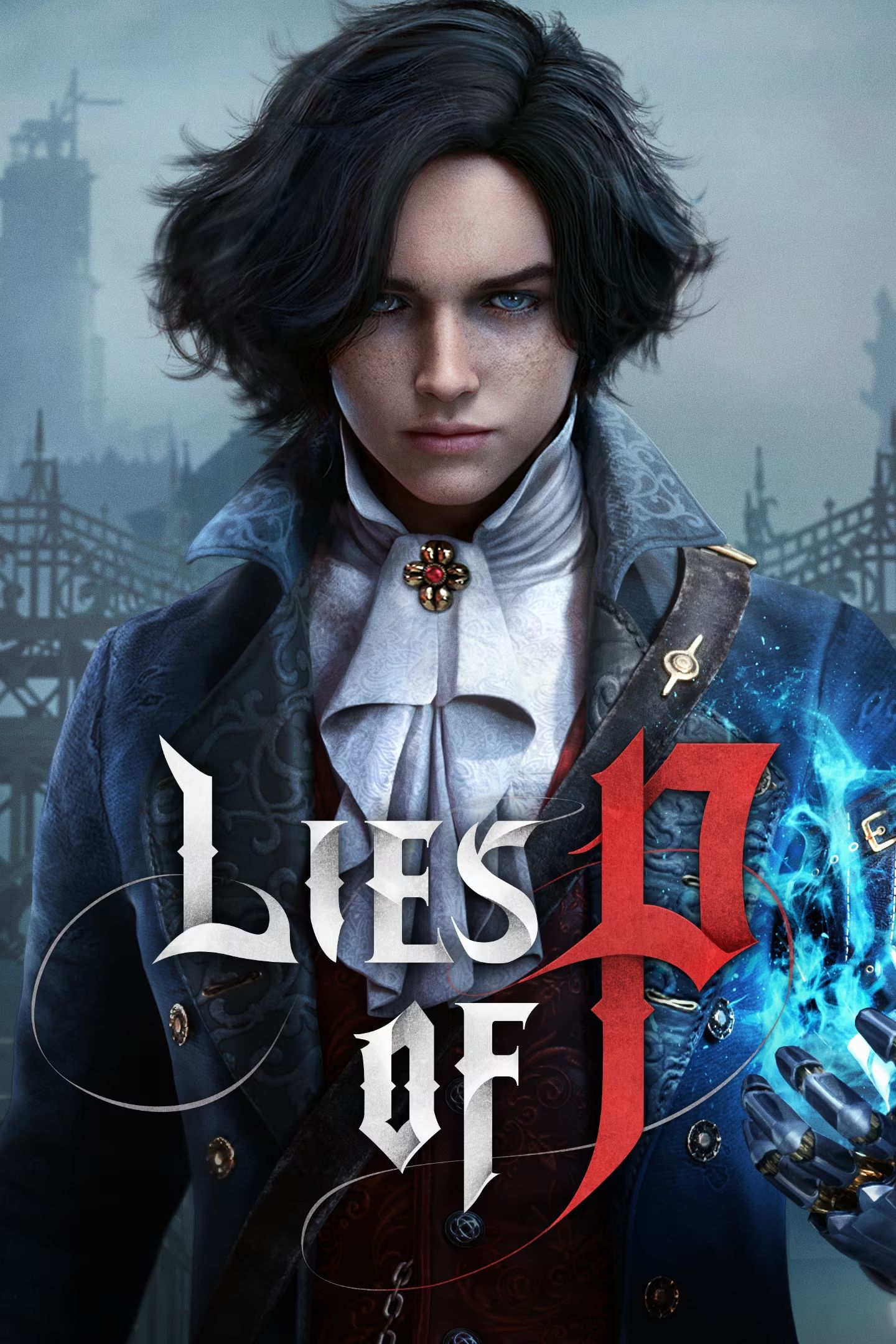 Platform(s)

PC, PS5, PS4, Xbox Series X, Xbox Series S, Xbox One

Released

September 19, 2023

Developer(s)

Round8 Studio, Neowiz