Summary
Former James Bond director Martin Campbell initially had concerns about casting Daniel Craig as 007 due to his appearance, which differed from previous Bonds.
Despite these concerns, Craig proved to be a perfect fit for Casino Royale's contemporary and grittier take on the spy genre.
Craig's portrayal of Bond brought vulnerability and a more realistic approach to the character, leading to a successful and distinct era for the franchise.
Former James Bond director Martin Campbell admits he was initially hesitant about casting Daniel Craig as 007 in Casino Royale. Craig made his debut as a grittier, wearier take on Ian Fleming's spy in the 2006 movie, kicking off a new continuity for the next era of James Bond feature films. Craig would lead the franchise across four following films before taking his bow from the role in 2021's No Time to Die.
When looking back on Casino Royale's James Bond casting process, Campbell revealed to Express.co.uk that he had his own concerns about casting Craig as the next 007. While the director had no doubt about Craig's acting talent, Campbell was concerned about how his appearance would compare to the precedent set by previous James Bond castings despite being set on bringing the actor into the franchise. Check out Campbell's full explanation below:
My only reticence with Daniel… he was really a superb actor, there's no doubt about that… it was the fact that with people like Sean Connery, Roger Moore and Pierce Brosnan was that they were all traditional looking Bonds. All handsome guys, all sexy, all very attractive to women and so forth.

Daniel was obviously tougher and ruggeder, but he wasn't a traditional handsome guy. So I just thought about that for a minute and apart from that, absolutely it was always him.
Daniel Craig Was A Perfect James Bond For A Vastly Different Kind Of Spy Movie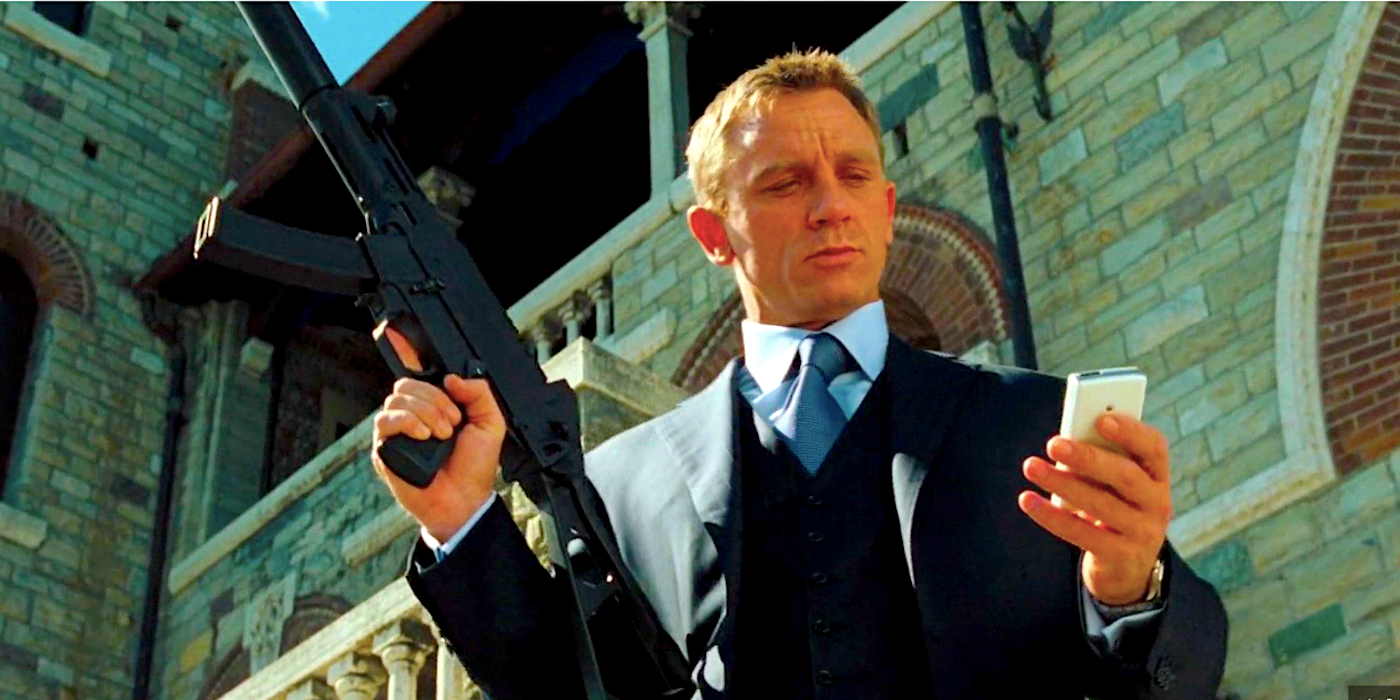 While it may be hard to imagine an actor other than Craig stepping into Bond's shoes for Casino Royale's contemporary take, the actor's casting was met with much controversy upon the announcement. Unlike the suave, clean-cut, and gentlemanly cinematic appearance that had been set since Sean Connery in 1961, Craig was a blond, shorter actor more known for his gritter roles as mobsters, war-weary soldiers, and academics, with few roles that threw him into the world of heightened action and espionage that viewers would come to expect from James Bond. However, in the face of criticism, Craig would prove himself as a perfect fit for this new sophisticated take on 007.
RELATED: 5 Reasons Why The Next James Bond Will Be The Most Divisive 007 Actor Yet
Like Craig's previous gruffer roles, his Bond began performing dirtier work far from the glamour of casinos and bombastic plots of supervillains after rising through the ranks of the military. Craig's Bond was also a more vulnerable figure, enduring painful physical torture, as well as grappling with the mental wounds that his work brings as his losses pile up across his tenure. While later entries would bring the series into a more familiar territory that's comparable to older James Bond spy adventures, Craig's Bond never lost the vulnerability that made him human. He'd work through his turmoil, and this would ultimately result in a complete, fulfilling character journey when Bond met his end in No Time to Die.
While Craig's James Bond casting may have left even Campbell uncertain, the director's choice was clearly a resounding success for the franchise. His portrayal of Bond gave audiences a complete, clear era of the franchise that stood apart for the risks it took towards bringing the spy to the screen. As such, with Craig proving a success for the franchise in the face of all the criticism he initially received, perhaps MGM and the producers behind the franchise will be open to surprising choices when casting the next James Bond.
Source: Express.co.uk