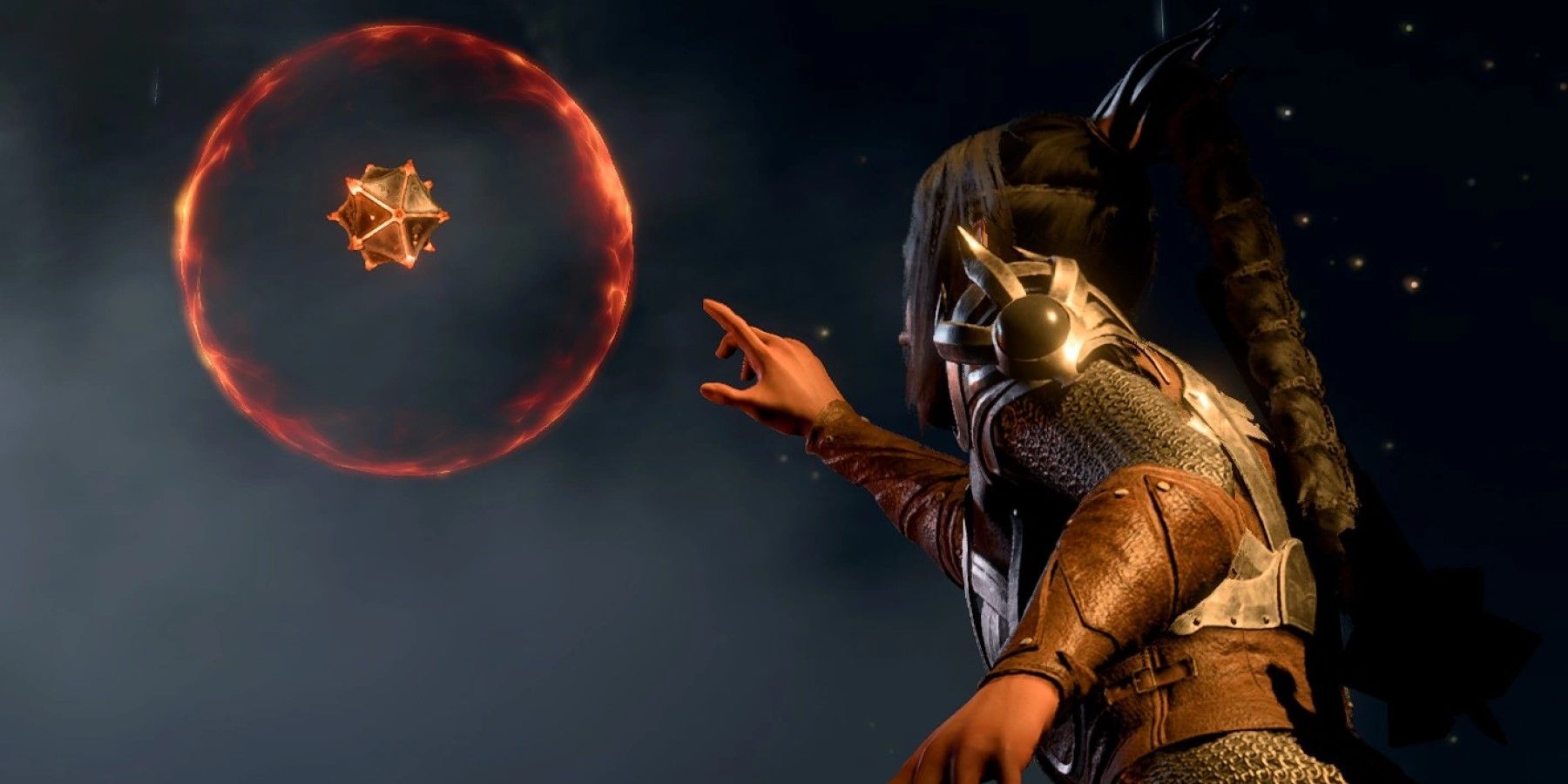 Highlights
The cast of Baldur's Gate 3 will be playing a game of Dungeons and Dragons as their characters on the High Rollers stream.
Mark Hulmes, the host of High Rollers, is a familiar face in the D&D community and will be hosting the game.
Fans of Baldur's Gate 3 are excited to see the Origin characters interact off-script, and the collaboration with High Rollers is expected to attract attention to the show.
Larian Studios just announced the cast of Baldur's Gate 3 is playing an actual game of Dungeons and Dragons together as their characters. This Baldur's Gate 3 one-shot will take place on High Rollers, a popular D&D actual play stream.
High Rollers is a popular British actual play series hosted by Mark Hulmes, a familiar face in the Dungeons and Dragons community. He has also appeared on Nights of Eveningstar, DCA, and Idle Champions, though fans of Critical Role may recognize him as one-time guest character Calianna, who appeared early on in Campaign 2.
RELATED: Baldur's Gate 3 Confirms Date of Next Patch
Now, Hulmes is hosting Neil Newborn, Jennifer English, Devora Wilde, Theo Solomon, Tim Downie, and Samantha Beart – the actors who portray Astarion, Shadowheart, Lae'zel, Wyll, Gale, and Karlach respectively – for a Dungeons and Dragons one-shot where the players portray their Baldur's Gate 3 Origin characters. The game will air on the High Rollers Twitch channel on Friday, September 22, at 11 AM PDT/2 PM EDT, but the stream will be available as a VOD on both YouTube and Twitch after the show.
A week earlier, Wilde posted a charming video of herself and the other cast members gathered together for the first time ever. Many wondered what had brought the actors together, but she has since confirmed they had gathered together to record this Baldur's Gate 3 actual play. Amelia Tyler, the narrator for Baldur's Gate 3, was also there, however, so many wonder if she will make a guest appearance in the Dungeons and Dragons one shot, or if she simply showed up to meet her fellow cast members in person.
Either way, players are extremely excited to see the cast of Baldur's Gate 3 play an actual game of D&D together. The Origin characters have stolen the hearts of many who embark on the 100+ hour journey that is Baldur's Gate 3, and cannot wait to see how they all interact together off script. Hulmes is also an amazing dungeon master and storyteller, so fans of High Rollers are excited about the attention this collaboration will attract for his show.
Baldur's Gate 3 itself has been a huge hit among gamers. The CRPG has entertained players for hundreds of hours, and with Larian Studios in discussion about Baldur's Gate 3 DLC, it seems the fun has only just begun. 2023 has been an amazing year for gaming, but Baldur's Gate 3 has a very real chance at winning Game of the Year.
Baldur's Gate 3 is out now for PC and PS5 with an Xbox Series X/S version in development.
MORE: Baldur's Gate 3: 8 Things The Developers Omitted From The Final Game