Warning! Potential spoilers ahead for Duke #1The advent of Skybound Entertainment's Energon Universe is upon readers, as the company's debut G.I. Joe title, Duke, will hit shelves this December. Set in a shared continuity where the Transformers have just arrived on Earth, the latest preview for Duke highlights the existential horror of encountering a Robot in Disguise for the first time.
According to the solicitation for Duke #1 recently released by Skybound, readers will be reintroduced to the future G.I. Joe leader as he is shaken up after a deadly encounter with Decepticon Starscream.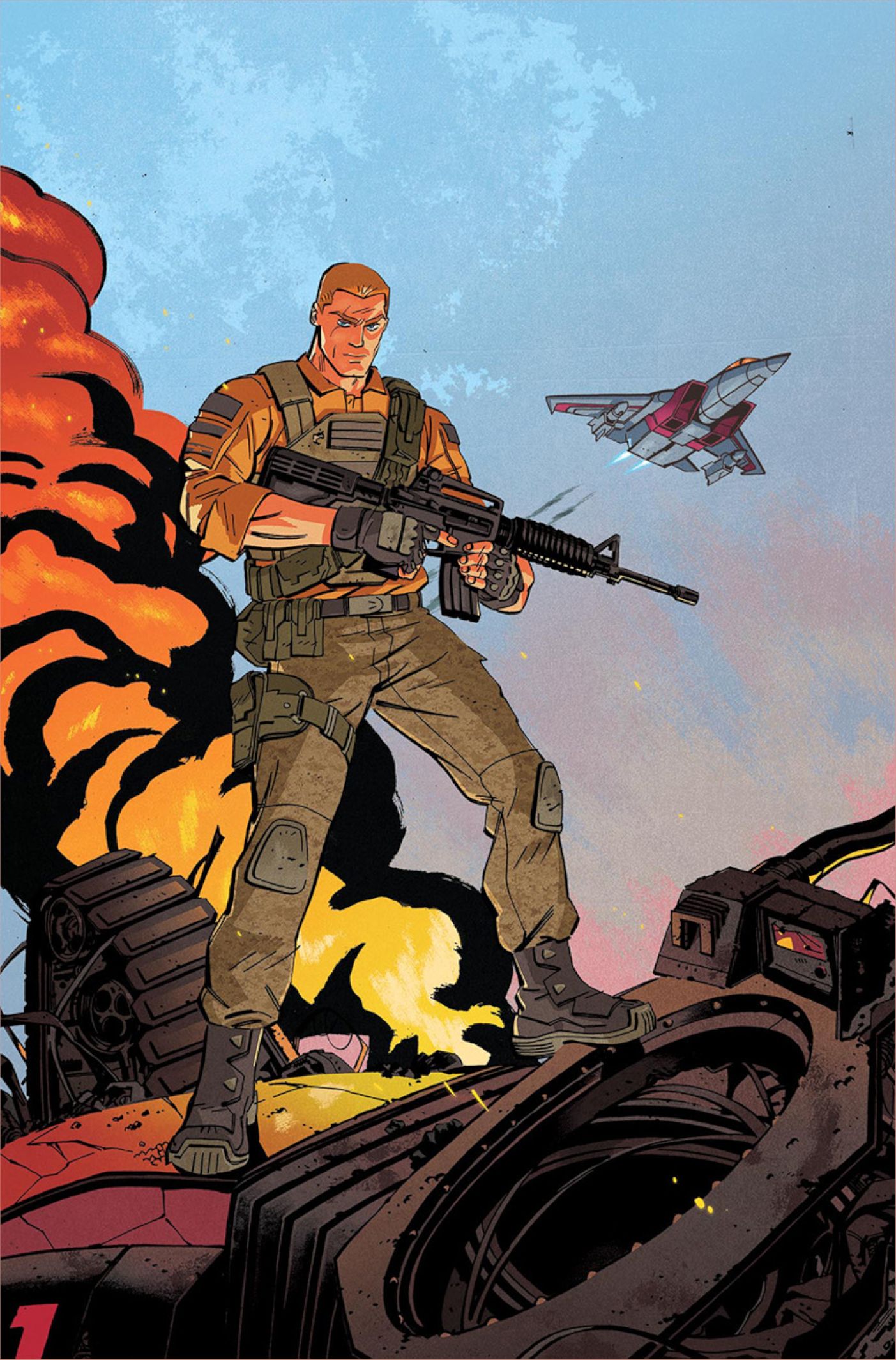 Duke #1 comes from the creative team of Joshua Williamson, Tom Reilly, and Jordie Bellaire. Preview pages, along with a synopsis, are available below.
Related: Transformers Art Hints at the Surprise Return of a Classic G.I. Joe Hero
DUKE #1 Preview Shows The Horror Of Encountering A Transformer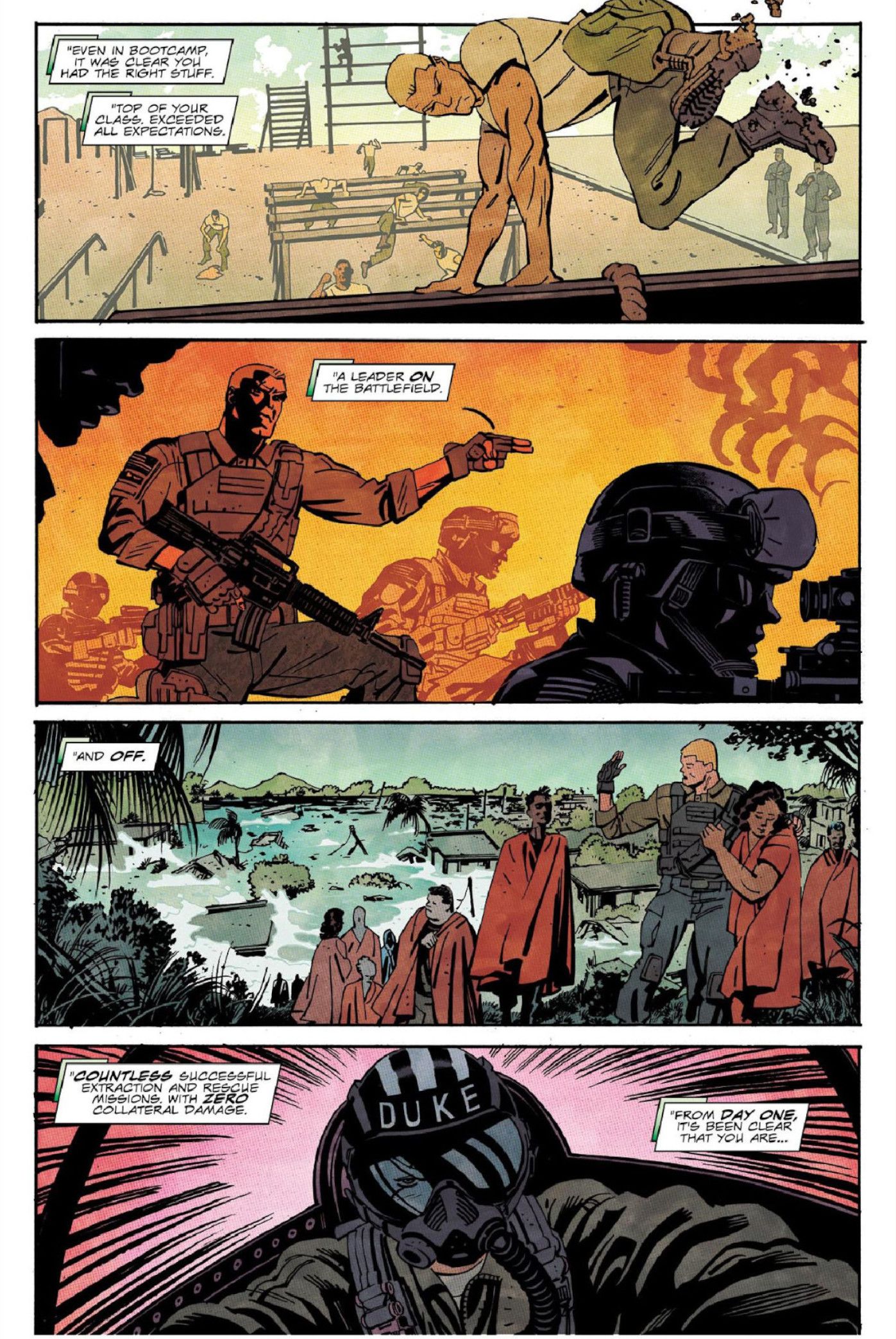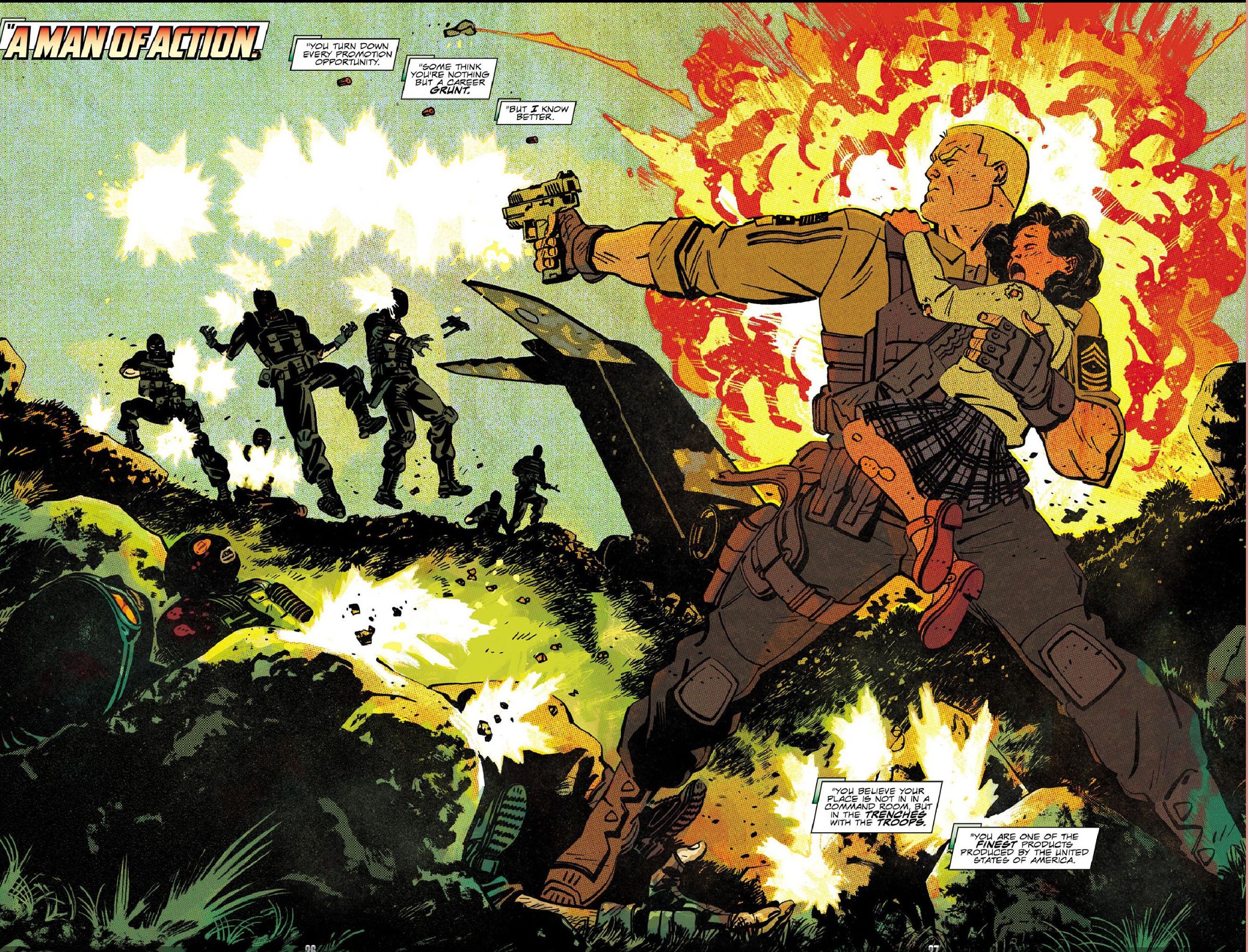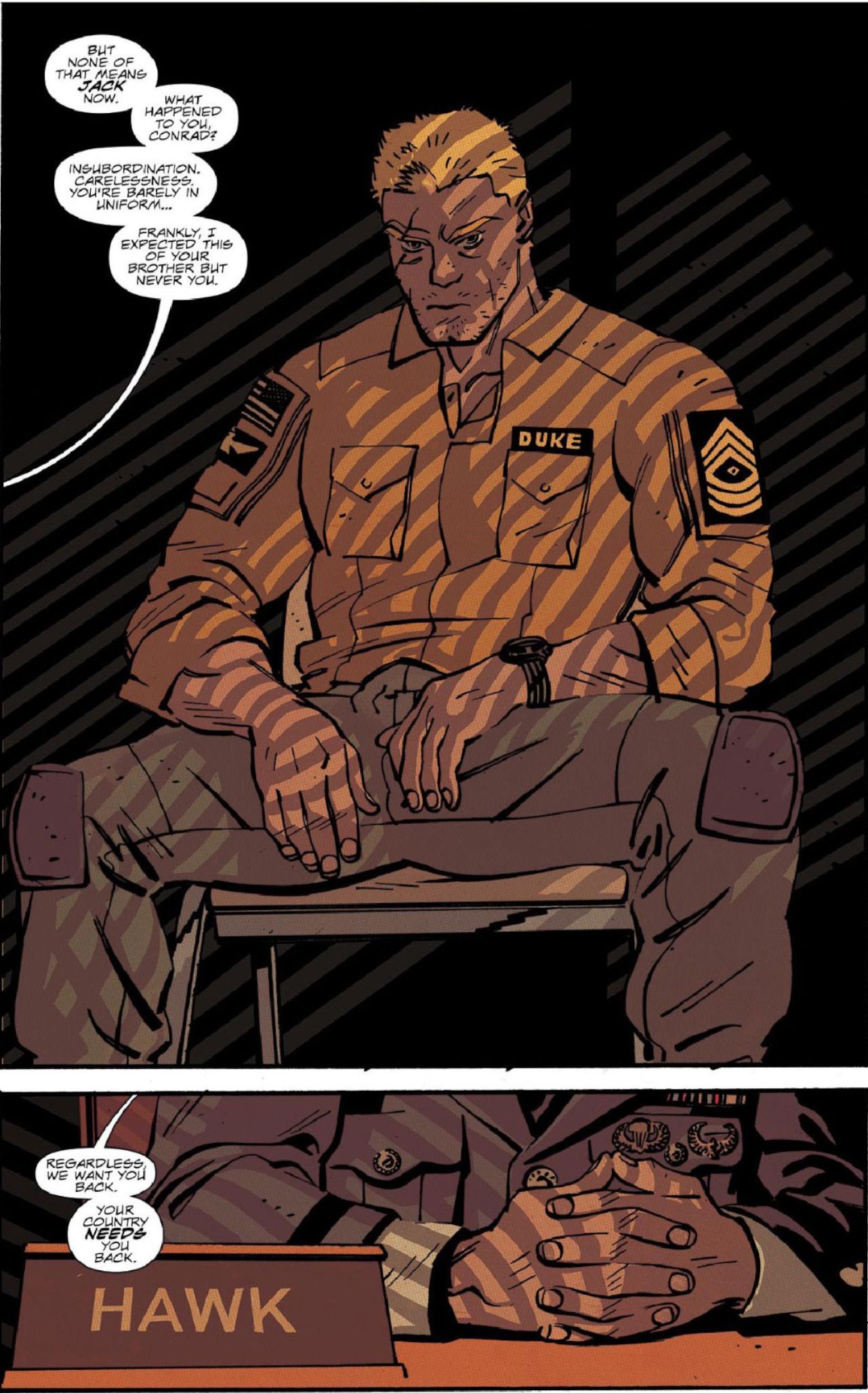 "CODENAME G.I. JOE STARTS HERE.

Conrad Hauser has made first contact with an alien being and lived to tell the tale. But no one, not even Colonel Hawk, believes the story of the jet fighter converting into a colossal alien robot that nearly killed the man known as Duke.

Now, one of the US Army's most decorated soldiers is on the hunt for answers, drawn into a conflict that no amount of training could ever prepare him for. A war that only a real American hero has any chance of surviving…

Superstar writer JOSHUA WILLIAMSON (Superman, Batman) and artist TOM REILLY (The Thing, Ant-Man) kick off the first of four action-packed miniseries that will introduce the best and worst humanity has to offer in the Energon Universe."
What is most striking about the preview for Duke #1 is the image of the title character on that last preview page. Conrad Houser looks much the worse for wear, with Colonel Hawk going so far as to ask, "What happened to you, Conrad?"
The Energon Universe Makes the Transformers Terrifying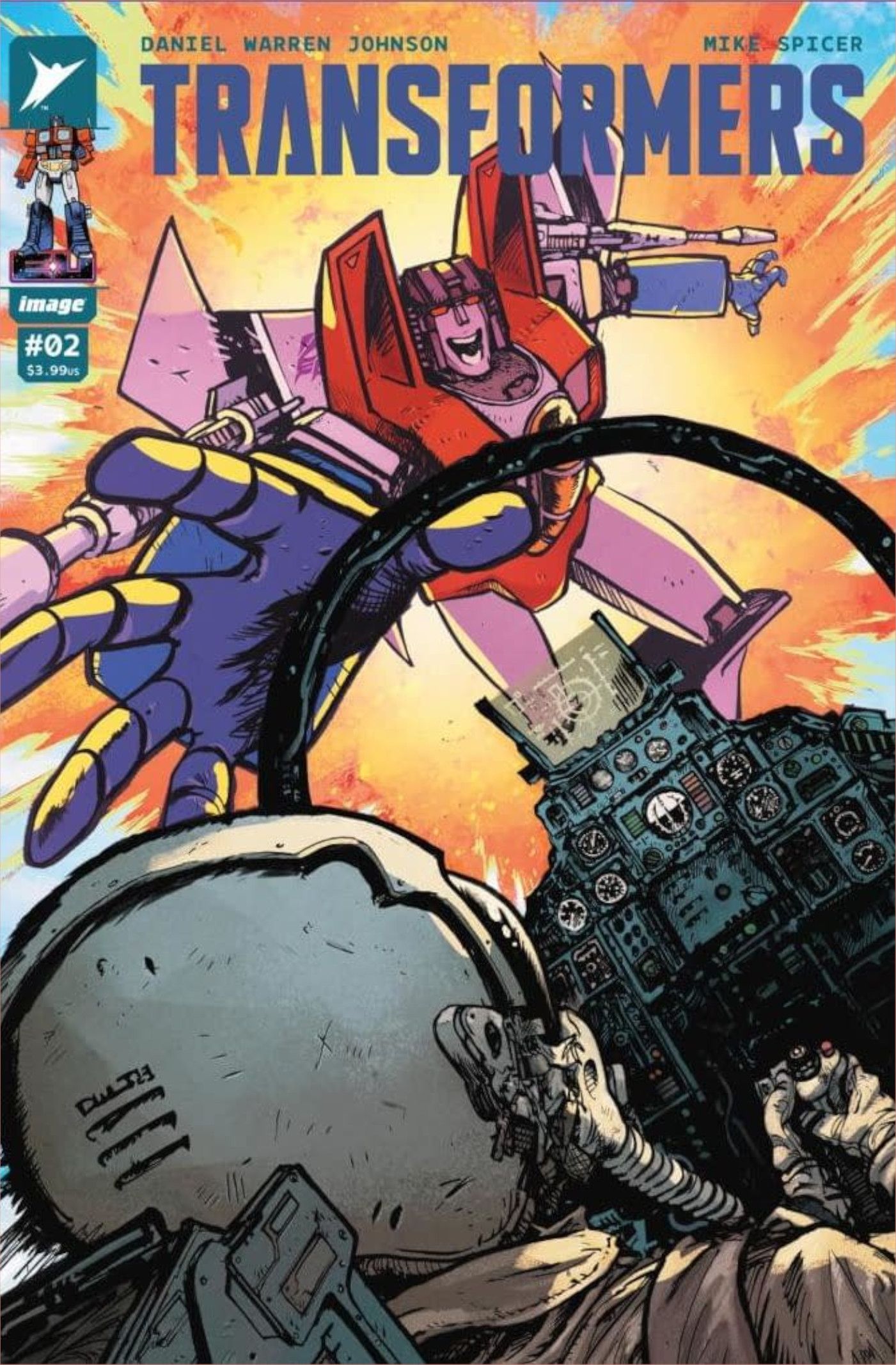 The preview depicts Duke shaken up following his first encounter with Decepticon Starscream, which will apparently take place in November's Transformers #2. In all the Transformers media released through the franchise's near forty-year history, readers never really seen the Transformers depicted in such a way, but it makes total sense. The creative forces at Skybound Entertainment are establishing the Robots in Disguise as absolute forces of existential dread, capturing the sheer horror of what it would be like to encounter a jet fighter that transforms into a giant robot. In all, the preview shows off what G.I. Joe fans can expect from the franchise's Energon Universe debut.
The creative team of Williamson, Reilly and Bellaire appear to be firing on all cylinders. Williamson's story of a man having to pick himself up after a crushing defeat looks to be a great arc for the future Joe leader, and Reilly and Bellaire's artwork captures all the espionage action and pathos fans would want out of a new G.I. Joe comic. It will be most interesting to see how Skybound builds the franchise out of the pieces assembled here, as fans still have next year's Cobra Commander #1 along with two other unnamed G.I. Joe miniseries to look forward to, as the new Energon Universe continuity brings them together with Transformers.
Duke #1 is on sale December 27, 2023 from Skybound Entertainment.