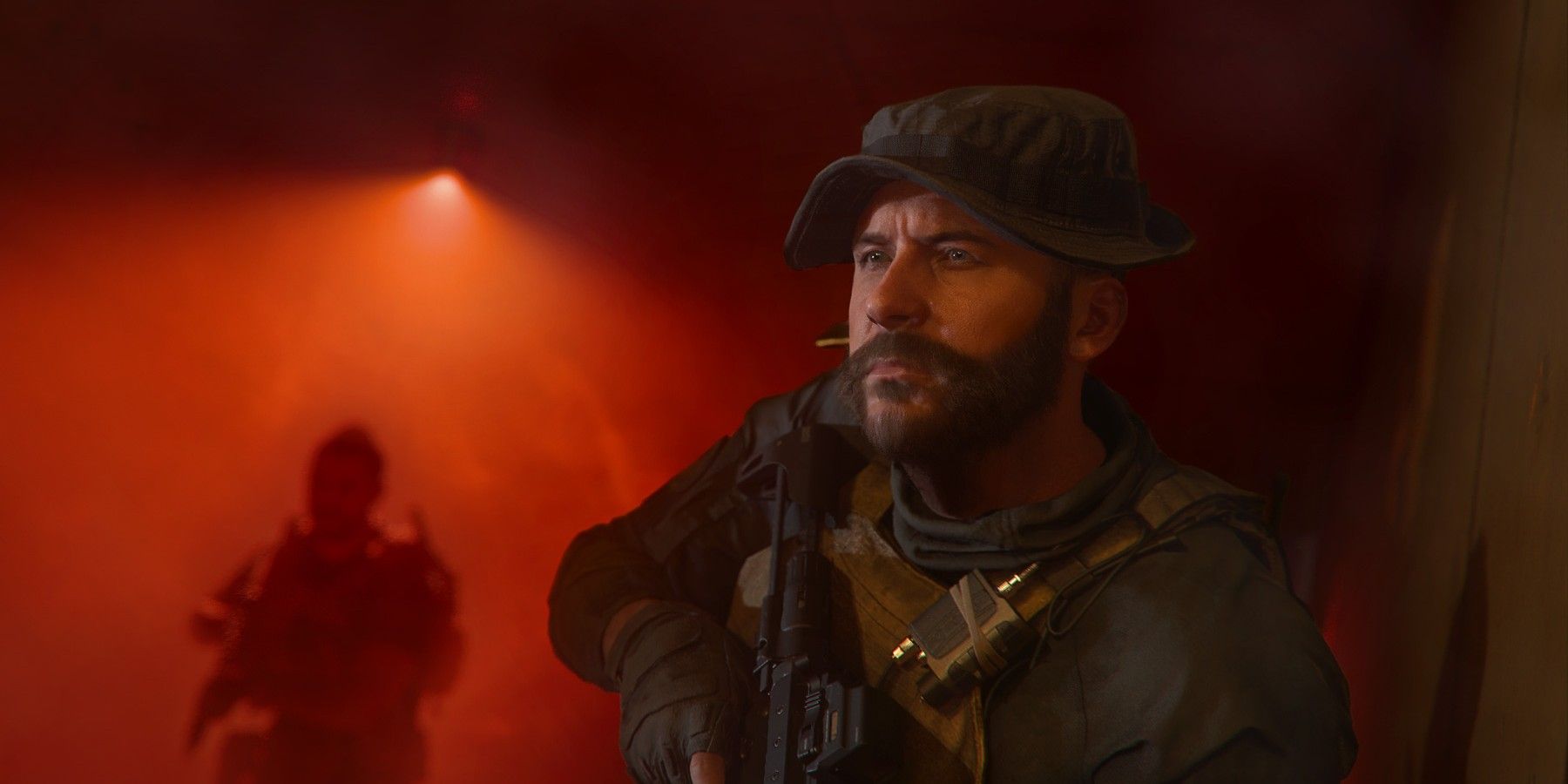 Highlights
Call of Duty: Modern Warfare 3 will feature a Zombies mode for the first time in the Modern Warfare series, a change from the usual Special Ops mode.
A promotional event provides new insight into the mode's story with cryptic messages and images hinting at the inclusion of Omega Group and Requiem from Call of Duty: Black Ops Cold War's Zombies mode.
The inclusion of an open-world Zombies mode in Modern Warfare 3 suggests a departure from the traditional round-based gameplay, offering a new and exciting experience for players.
Sledgehammer Games' imminent Call of Duty: Modern Warfare 3 has teased connections to Black Ops Cold War's Zombies mode. Sequel to 2022's Modern Warfare 2, Call of Duty: Modern Warfare 3 will be the first ever Modern Warfare title to feature a Zombies mode, as all previous Modern Warfare entries have featured Special Ops instead.
With Modern Warfare 3 releasing just one year after its predecessor, it makes sense that it would pivot its co-op offering away from Special Ops and toward Zombies in order to mix things up. Fans of the franchise have been wanting to see what a Modern Warfare Zombies experience would look like for a while now, so the announcement of its inclusion in this year's Call of Duty was met with excitement coming off a largely disappointing Vanguard Zombies mode nearly two years ago. Most interestingly, Modern Warfare 3's Zombies mode has been confirmed to be open-world instead of round based, akin to Modern Warfare 2's DMZ mode.
RELATED: Rumor: Call of Duty Modern Warfare 3 Zombies Could Be Playable Before Launch
Providing further insight into the background story of its new Zombies experience, Call of Duty took to Twitter to launch a text-based promotional event via text message or WhatsApp. Fans can text the number provided in the tweet to receive cryptic messages and images which hint toward the storyline of Modern Warfare 3's exciting new Zombies mode, and its connection to 2020's Black Ops Cold War. The tweet itself contained the first image, which featured a cellphone, map, and two notebooks. Most importantly, the notebooks make clear reference to Omega Group, the antagonists of Cold War's Zombies storyline.
Other images released during the promo event point toward a potential nighttime setting, which is in-line with the campaign missions from Modern Warfare 3 that have already been shown off. Another image features a letter from the director of Requiem, Black Ops Cold War's CIA squad the players side with against Omega Group. In the letter, Requiem's director, pivotal Call of Duty Zombies character Dr. Edward Richtofen, expressed that they've ended the outbreak and stopped Omega Group. With the letter dated 1985, it's clear that it indicates the narrative conclusion of Cold War's Zombies story, and that Modern Warfare 3 may be picking up that thread in the modern setting with perhaps a new set of characters who may have potential relations to some members of Requiem like Weaver, Carver, and Grey, who are also hinted at in the promo event.
Since the stories of the Zombies modes have historically been locked away for players to uncover by completing each map's Easter egg, it'll be interesting to see how Sledgehammer Games will handle telling a Zombies story in a Modern Warfare title for the first time. This may be especially challenging when taking Modern Warfare 3's open-world Zombies design into account. Fans will have to wait until later this Fall to see exactly how Modern Warfare 3 and Black Ops Cold War's Zombies storylines intertwine.
Call of Duty: Modern Warfare 3 is coming on November 10 to PC, PS4, PS5, Xbox One, and Xbox Series X|S.
MORE: Call of Duty: Modern Warfare 3 Zombies' Large Player Count Likely Means One Thing