While screen adaptations of YA books have been around for a while, some have been pretty hit or miss. Luckily, it seems like this is definitely the era of well-done (and accurate) book-to-screen adaptations of everyone's favorite YA books. Shadow and Bone on Netflix is certainly no exception to this, and is sort of the main reason why a lot of people see this as a golden age for adaptations. The show currently has two seasons and has been well-received by both fans and the general viewing audience alike.
Season 2, which aired earlier this year, introduced viewers to a host of new characters that had different roles to fill within the story. Book readers were already familiar with these faces, but those who were just watching the series without reading the source material may have been a bit more confused about who some of these people were. In particular, the audience is introduced to a new member of the Crows – Wylan, their explosives expert. But who is this character, exactly, and how did he find his way into Kaz's gang?
RELATED: Shadow and Bone: Are The Crows Grisha?
What Is Shadow and Bone About?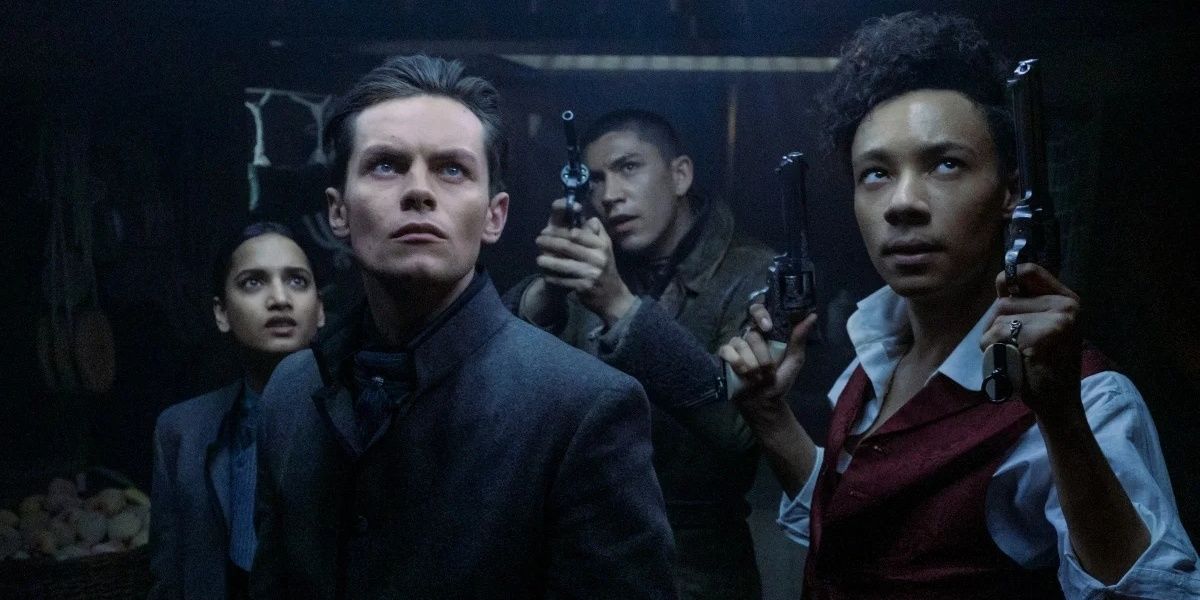 Shadow and Bone is based on the Grisha Trilogy of novels by Leigh Bardugo and takes place in the fictional world of Ravka. The story follows a young girl named Alina Starkov who discovers she is Grisha, someone who has special abilities, and that she can control and manipulate the light. She needs to save the world with these powers, fighting against the forces of darkness that cover the land. While all of this is going on with her, there is also a side plot about a gang of thieves in the city of Ketterdam. This part of the story is based off of the Six of Crows series by Leigh Bardugo and follows this group of young misfits as they are tasked with apprehending Alina Starkov for a big reward (in Season 1). Season 2 is where Wylan comes in, and this is the plot line that he enters.
Who Is Wylan On Shadow And Bone?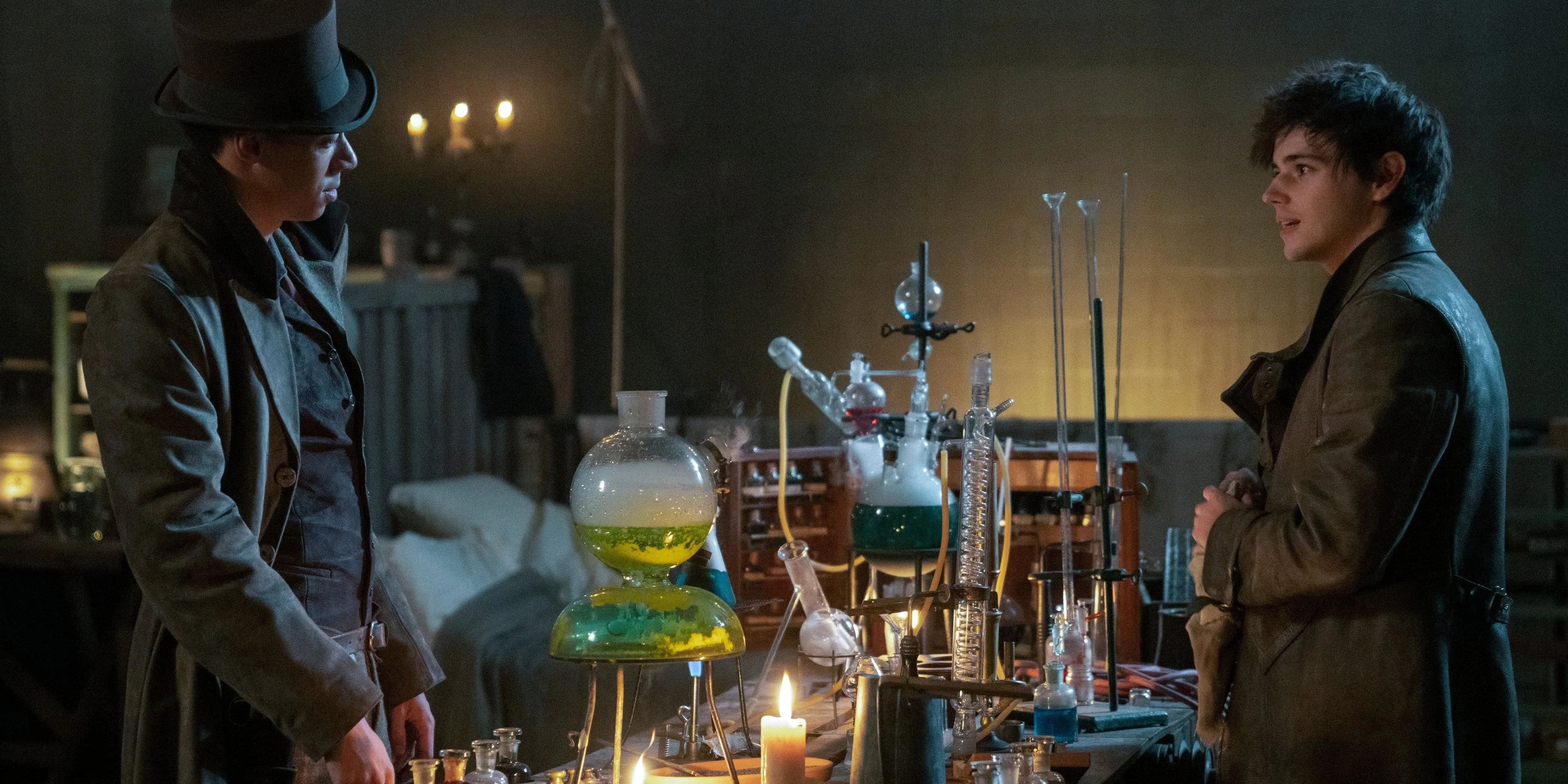 Wylan joins Kaz Brekker's Crows team as their demolitions expert – the guy in charge of explosions and facilitating getaways for the crew. He initially seems very different from the rest of the Crows on the team, as he is quite reserved and kind, and seems averse to the violence that permeates the world of Ketterdam. However, he is still incredibly resourceful and brave, and proves himself as an essential part of the team. He grows closer with the other Crows as well, particularly with Jesper, with whom he starts a romantic relationship.
Not much is known about Wylan's personal life in the Shadow and Bone show (though book readers will be much more familiar with his backstory). Presumably, more of his personality and home life will be explored in later seasons, as long as Netflix gives the show the green light to go on. The one important detail that is revealed about Wylan, however, is the fact that he can't read due to an extreme form of dyslexia. He hides this from the others and only reveals it in a moment of frustration. Despite this, he is still incredibly clever and is very adept at chemistry.
Who Plays Wylan On Shadow and Bone?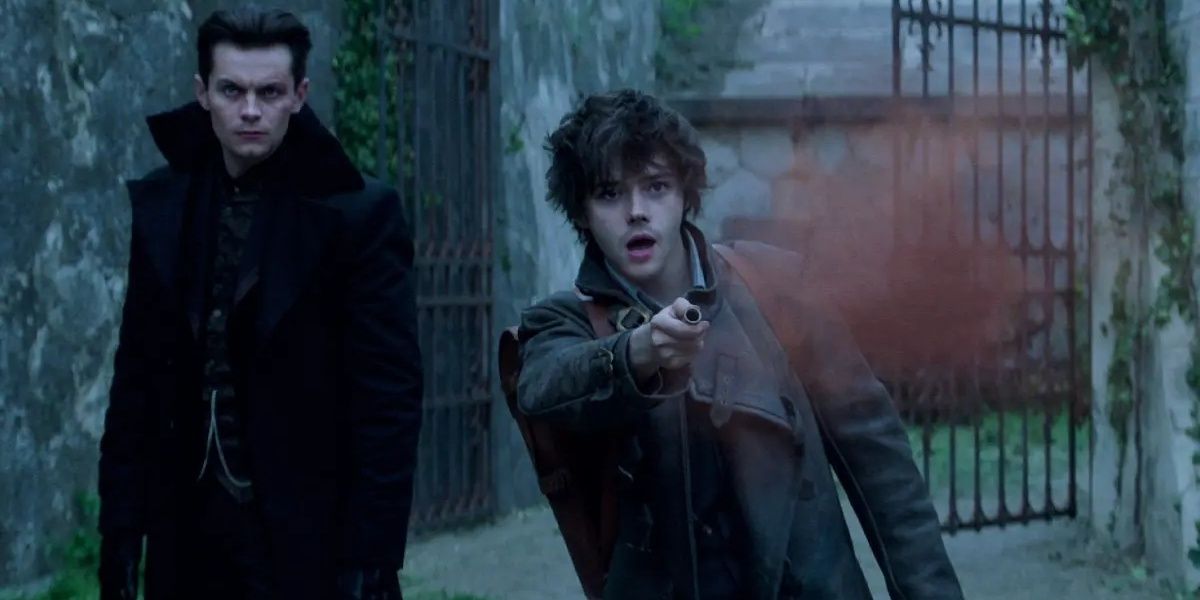 Wylan is played by English actor Jack Wolfe. Wolfe is known for his roles in The Witcher and The Magic Flute, and got his start in the theatre world before transitioning over to the screen. In an interview with Attitude, Wolfe opened up about his excitement to play a queer character on TV as it was the kind of representation he wished he'd had growing up as a young queer actor himself. He also mentions being highly aware of how beloved the book series is by fans, which he totally understands as someone who has been a part of many fandoms himself. Wolfe's portrayal of Wylan perfectly channels the book character and makes him come alive on the screen in a way that's so fun to watch. He captures that timidness and kindness that are integral to who Wylan is without losing the strength and resilience that makes him fit in with the Crows so well.
NEXT: 7 Fantasy Shows To Watch If You Loved Netflix's Shadow And Bone