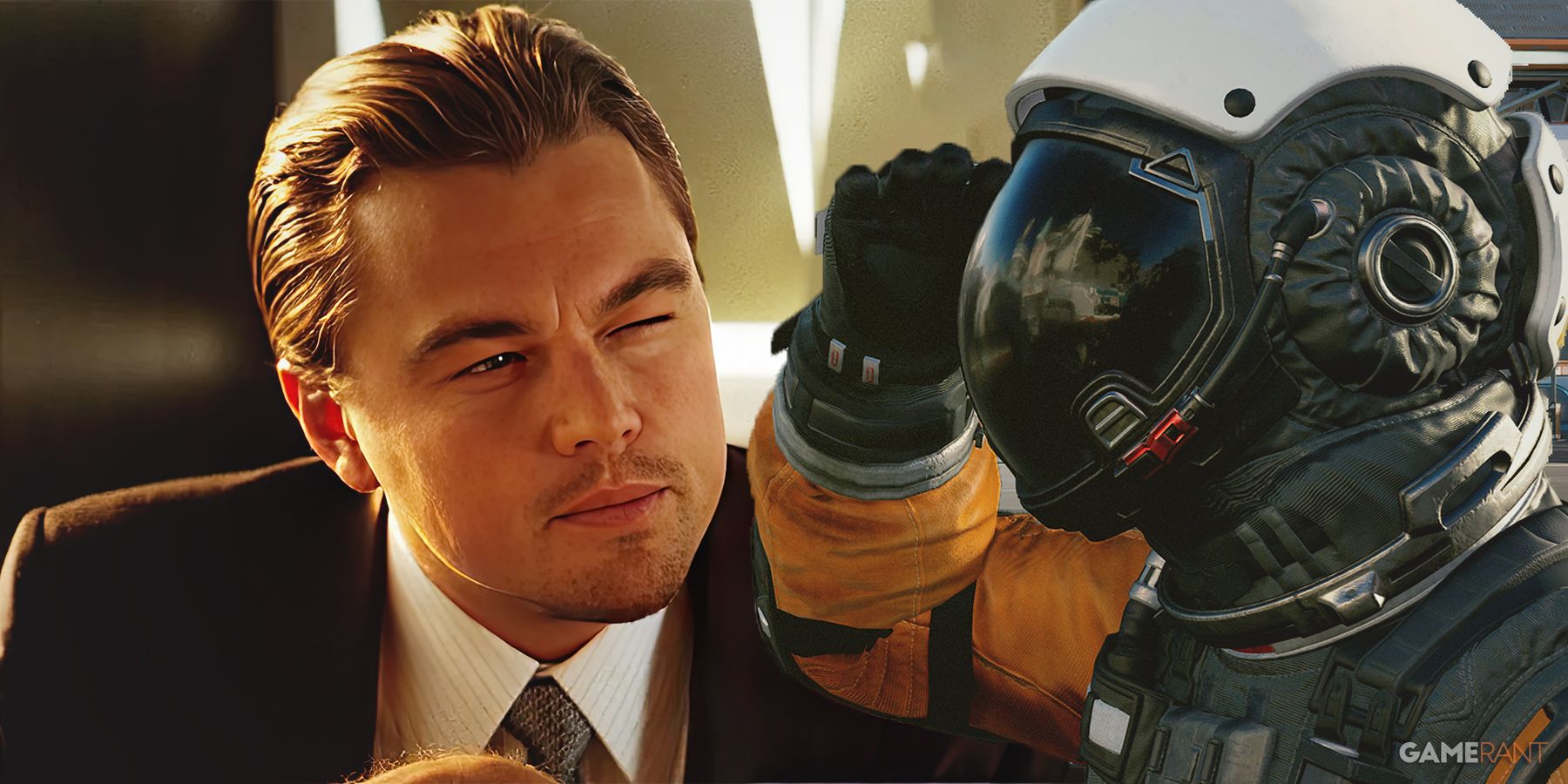 Highlights
Starfield's character creator allows players to create incredibly detailed and accurate renditions of real-world figures, as demonstrated by a player who created a Leonardo DiCaprio lookalike.
While many players are excited about the flexibility of Starfield's character creator, others have expressed frustration with the difficulty of recreating specific faces due to the complex "shape blends" sliders.
Creating a faithful DiCaprio lookalike in Starfield requires perseverance and trial and error, but players can also use pre-existing appearance presets or mod the game to expand the options. Other notable player creations include versions of Willem Dafoe, Chris Hadfield, and Tony Soprano.
One Starfield player managed to create Leonardo DiCaprio's doppelganger in Bethesda's newest RPG. Their design feat is just the latest in a long string of examples illustrating the impressive flexibility of Starfield's character creator.
Starfield continues Bethesda's long tradition of offering granular character creation in its open-world RPGs. Many players have been eagerly experimenting with this system since the game's early September debut, particularly in regard to designing Starfield protagonists based on famous characters and real-world figures.
RELATED: Starfield Player Builds Batman's Tumbler From The Dark Knight
The latest such impressive effort comes from Reddit user BigChungusSupremex, who recently managed to create a Leonardo DiCaprio lookalike in Starfield. The fan's faithful take on a young DiCaprio impressed thousands of other players, consequently sending their achievement to the front page of the r/Starfield subreddit over the weekend. Apart from general praise, many fans reacting to this design feat also expressed discouragement with how little success they themselves managed to achieve in their own attempts at recreating specific faces in Starfield.
And while the author of this DiCaprio lookalike helpfully offered to share the appearance sliders they used in response to those grievances, the complaints themselves underline how Starfield's character creator, despite its impressive flexibility, is fairly difficult to master. The root of the issue comes down to Bethesda's decision to tie granular face sculpting controls to dozens of nondescript sliders denoted as "shape blends." With nothing further in the way of explanation, recreating specific looks in the galaxy-spanning RPG is a long and arduous affair requiring quite a bit of trial and error.
The author of this Starfield rendition of DiCaprio overcame those difficulties through sheer perseverance, having explained that they simply pulled up a picture of the famous actor on their laptop, sat the computer next to the TV, and then carefully started sculpting every nook and cranny of their character's face until they were completely satisfied with the end result. The whole process took around one hour, the fan revealed, adding that they managed to get the hang of the mechanics by the time they were done. Players who aren't eager on such a time commitment can still experiment with modifying one of the varied appearance presets offered by the character creator out of the box. That template array can also be expanded by modding Starfield on PC.
This faithful DiCaprio lookalike is far from the first familiar-looking Starfield protagonist that the fandom managed to design since the game's release. Some other impressive recreations that surfaced online to date include Starfield versions of Willem Dafoe, Chris Hadfield, and Tony Soprano.
Starfield is available now on PC and Xbox Series X/S.
MORE: Starfield Should Have Bitten the Bullet with One Fallout Feature