Over the last number of years Terrifier has been one of the most exciting new slasher franchises around. That's thanks to director Damien Leone's blood-soaked approach and the dreadful Art the Clown. Before horror fans get Terrifier 3 next year, last year's smash Halloween hit Terrifier 2 will be heading back to theaters this November. Now it has been announced by Cineverse and Bloody Disgusting that Terrifier 2's re-release has been moved up a week from November 8 to November 1, 2023. This is perfect for any horror fan that doesn't want Halloween to end.
When previously talking about the re-release Leone was ecstatic, "This year has been unlike anything we could have imagined. To see all the love Terrifier 2 has received and the excitement this release has inspired from fans new and old, is truly beyond words." He would finish by saying, "As a thank you to them and the many people who worked tirelessly on this release, we want to bring it back to the big screen where it belongs. And more than that, while fans eagerly await the release of Terrifier 3 next year, we will be including some special surprises because a year is just too long to wait."
'Terrifier 2' Cemented Art's Scary Legacy
While horror fans still have to wait to see what those special surprises are, it won't be hard to get them back into the theater as Terrifier 2 was one of the more unique slashers to come along in a very long time. Taking place a year after the original on Halloween, the film upped the lore of Art the Clown with the introduction of "The Pale Girl" and his arch rival Sienna. That latter of which has quickly become one of the most popular final girls in horror history thanks to Lauren LaVera's genre defining performance. Terrifier 2 acted like a gory horror epic that's over the top gruesome kills were only out matched by the surprisingly deep and emotional story at its center. Art's actions are already horrifying enough, but the context given in the sequel added a whole new layer of evil to the franchise. Sienna and Art are like the horror equivalent of Batman and The Joker. Their mysterious physic/mythological link brought a fresh blood-red coat of paint to the slasher genre. The plot of Terrifier 3 is still unknown, but that connection will be explored further in the upcoming sequel.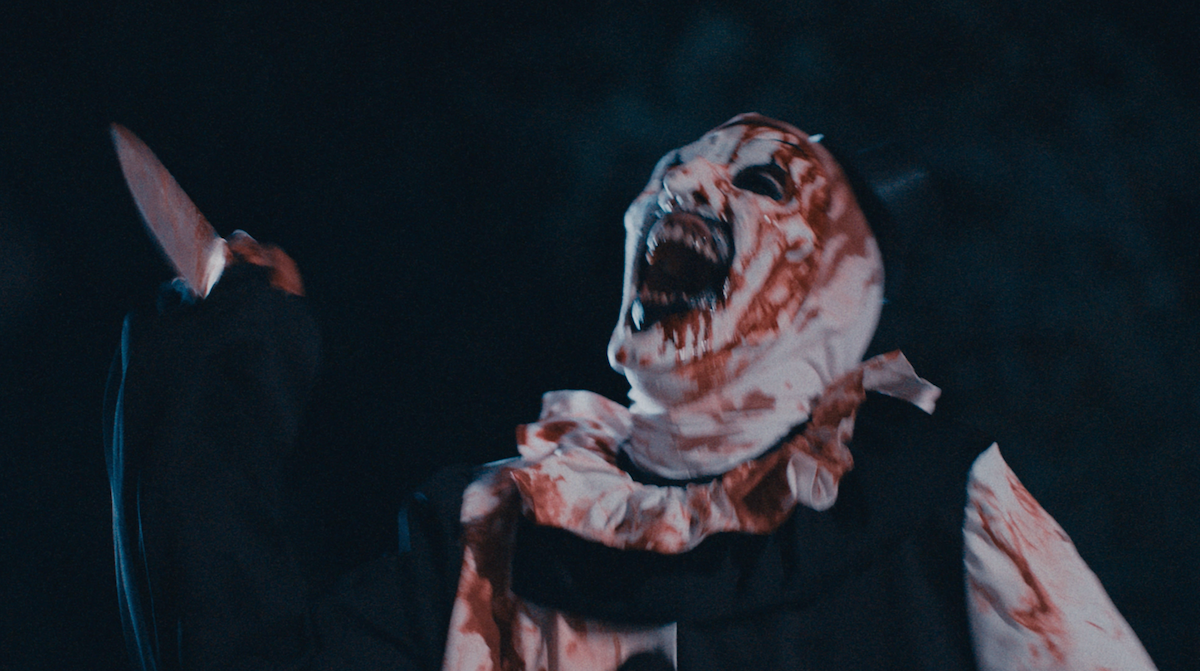 When Does 'Terrifier 3' Release?
Terrifier 3 has the current release window of late 2024 with the film set to start shooting this winter. Terrifier 2 was an indie darling when it released last Halloween making over $15 million at the box office on a $250,000 budget. That success fed into the original Terrifier's own theatrical re-release this past summer where it grossed almost $340,000 off its small $35,000 budget. All signs point to both Terrifier 2's re-release and Terrifier 3's 2024 debut being a massive win for the horror genre. While we wait for Art to terrify us all over again, you can stream Terrifier 2 on Screambox.