In The Crew: Motorfest, players can collect a huge array of vehicles and vanities. To do this, players will need to collect either Bucks or Crew Credits. The former can be obtained via nearly every event and activity in the game, while the latter is a bit trickier to come by.
This guide will cover the various means of acquiring Crew Credits in The Crew: Motorfest and offer advice where possible. Crew Credits can be purchased in packs from the store and also earned by completing challenges in playlists. This guide will explain each of these methods in greater detail.
RELATED: The Crew: Motorfest – How to Sell and Buy Vehicles
What are Crew Credits Used for?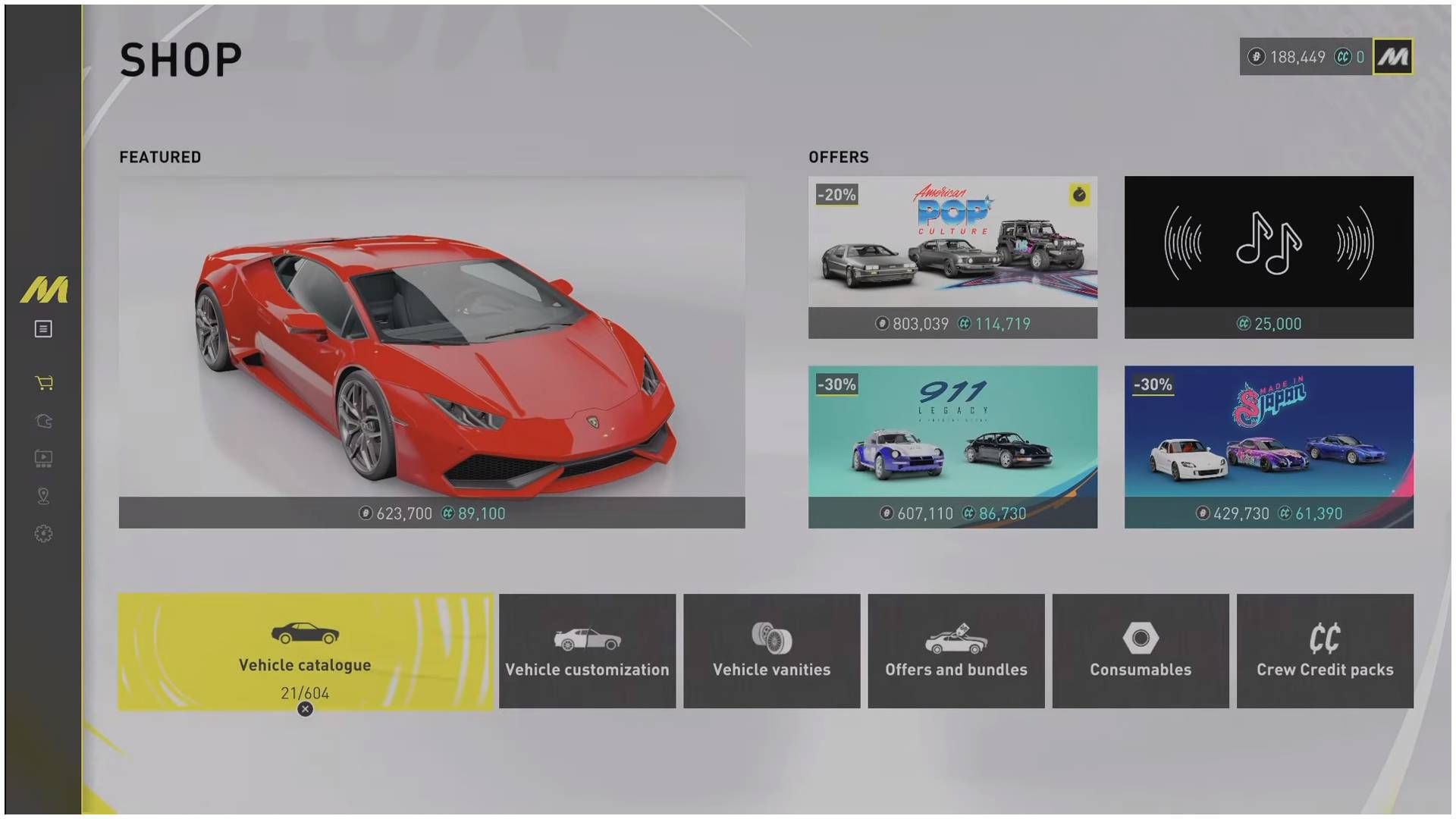 Crew Credits can be used instead of Bucks when purchasing vehicles. They can also be used to purchase vanities such as tires, underglows, and nitrous visuals. Unlike vehicles, vanities can only be purchased by using Crew Credits, so players should probably save their Crew Credits for vanities rather than using them on vehicles. There are also certain bundles that can only be purchased by using Crew Credits, such as the "Welcome Bundle."
Playlists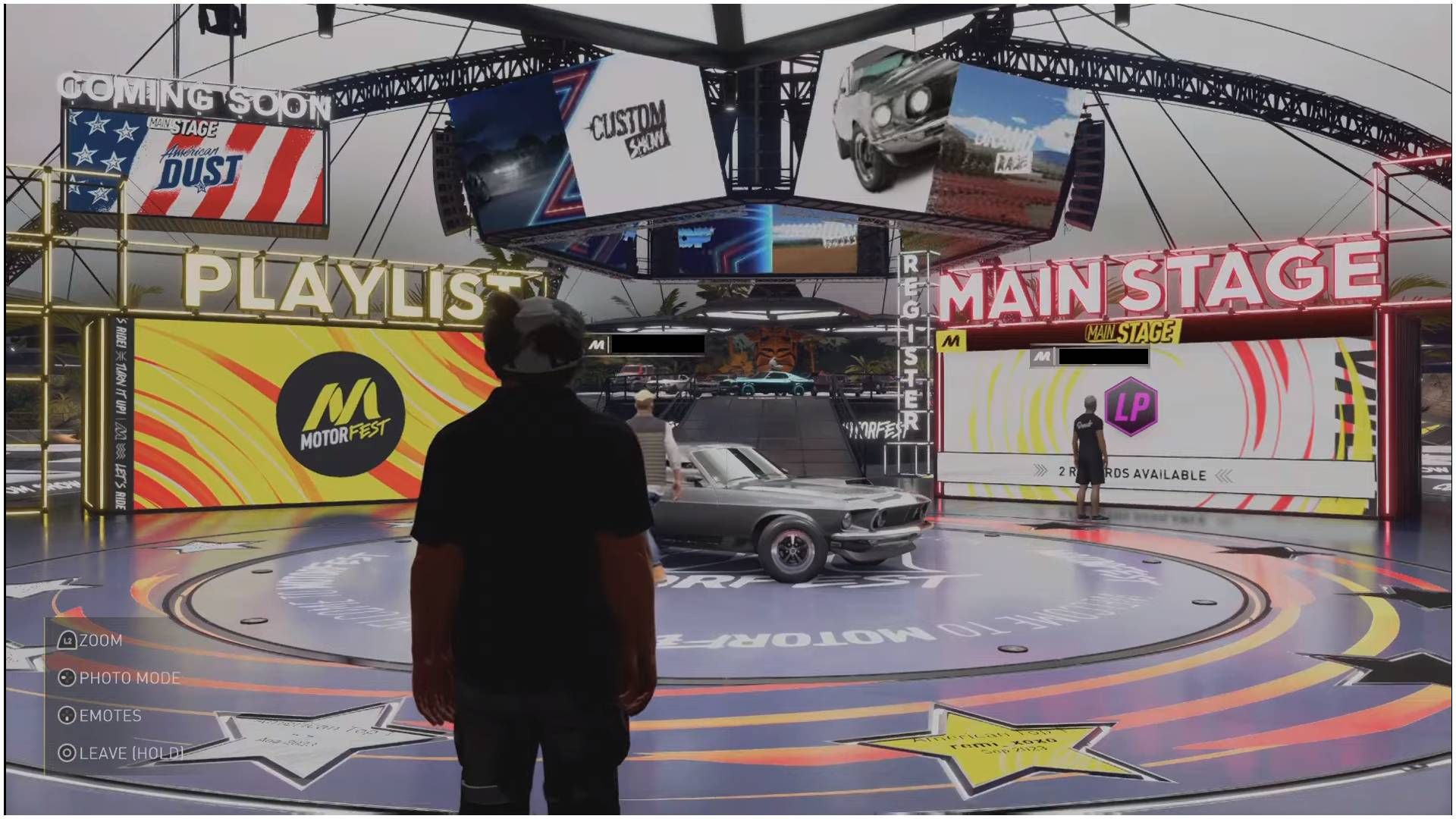 After completing all the events in a given playlist, players will unlock the challenges for that playlist. Completing challenges rewards exp and money. After completing 15 challenges in a playlist, players will also be rewarded with 3,000 Crew Credits. Since there are currently 15 playlists available, players can earn a total of 45,000 Crew Credits by clearing 15 challenges in every playlist. Likely, future playlists will also offer 3,000 Crew Credits on completion.
At the time of writing, this seems to be the only way to earn Crew Credits through gameplay. It is possible that this will change in the future. The Motorpass in The Crew 2 offered Crew Credit rewards when completing certain tasks, so it is possible that similar rewards will be present in Main Stage challenges in the future.
Packs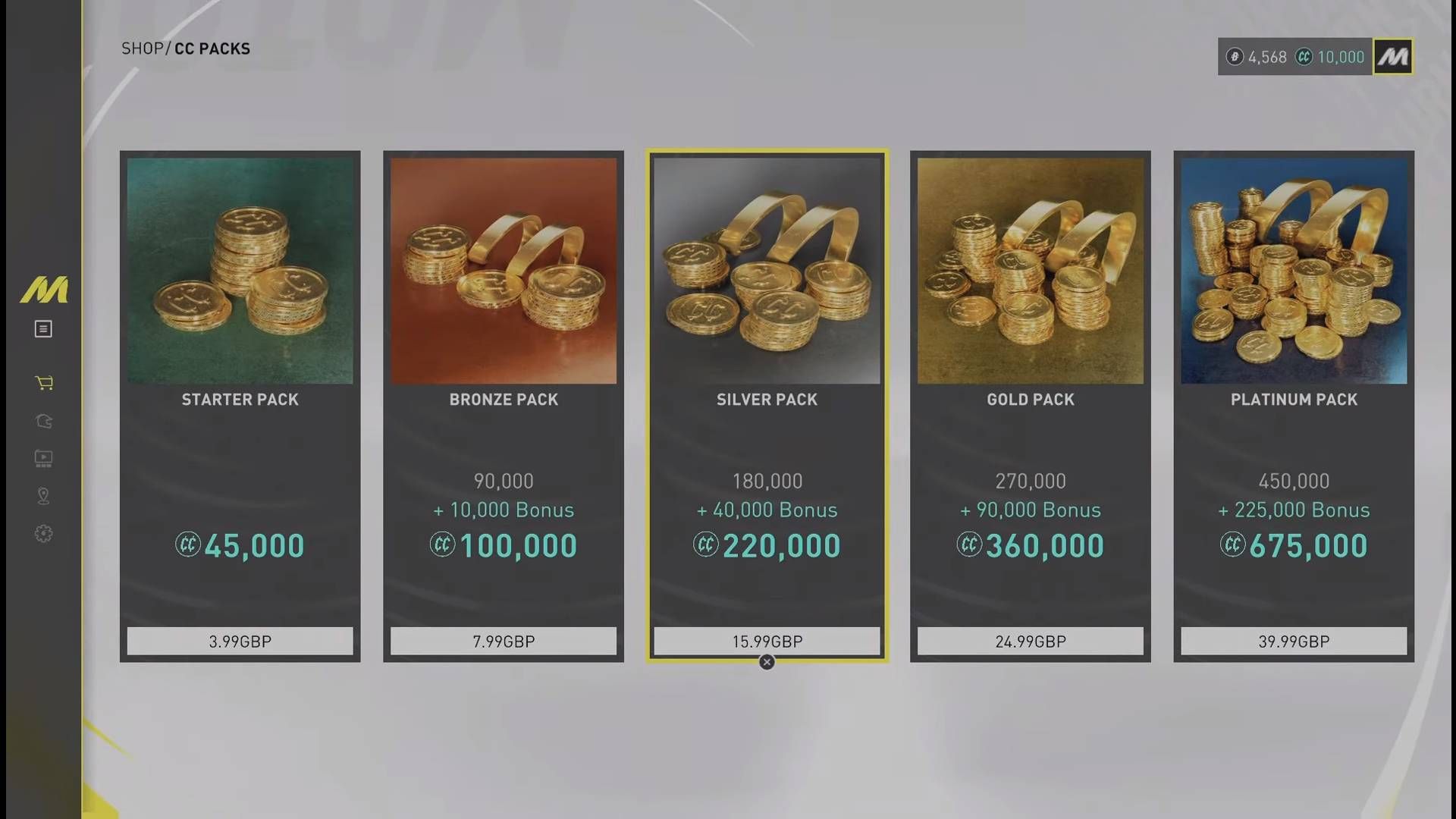 Players can purchase Crew Credits from the shop via microtransactions in packs. This is the main way of acquiring Crew Credits in the game. The available packs at the time of writing are listed in the table below:
| | | |
| --- | --- | --- |
| Pack | Crew Credits | Price |
| Starter | 45,000 | $4.99 |
| Bronze | 100,000 | $9.99 |
| Silver | 220,000 | $19.99 |
| Gold | 360,000 | $29.99 |
| Platinum | 675,000 | $49.99 |
The Crew: Motorfest is available for PS4, PS5, PC, Xbox One, Xbox Series X/S, and Amazon Luna.