The Big Picture
Richard Linklater's Hit Man, starring Glen Powell, explores various bizarre costumes and disguises that Powell's character, Gary, adopts as a cop undercover as a hitman.
Powell's outfits go beyond just wardrobe changes, as he also incorporates tattoos, makeup, and more to create distinct personas for Gary.
Linklater had a blast collaborating with Powell on the different looks, and the reveal of Powell in full costume turned heads on set.
The words hit man usually invoke the name Agent 47, the bald globe-trotting professional assassin with a bar code on the back of his head from the hit Hitman game franchise. At this year's Toronto International Film Festival, however, Richard Linklater's true-crime comedy Hit Man instead focuses on Glen Powell who plays Gary Johnson, a cop going undercover as a highly sought-after hitman and catching his would-be hirers. One key similarity between Gary and 47, however, is their love of different disguises. At Collider's TIFF media studio at the Cinema Center at MARBL, Linklater sat down with Steve Weintraub to discuss the many bizarre costumes the Top Gun: Maverick star dons throughout the film's runtime.
Powell's outfits are far more than just wardrobe changes. He also adds tattoos, makeup, and much more in an effort to separate Gary's various personas. Each of his many appearances is tailor-made to coincide with his mark, transforming him from his mild-mannered philosophy professor day job into everything from a redneck to a sexy lone-wolf killer and much, much weirder. Gary's main persona, the aforementioned lone wolf Ron, is his go-to for most of the film as he springs into action to help a woman escape her abusive husband. Linklater loved the collaboration on set with the outfits and said the reveal of Glen in full costume turned heads every time:
"[Laughs] Oh my god, this movie was so fun to make because we had worked on these looks. I'd seen tests, and we had all these pictures, and Glen really went to town on the different characters. We would talk about each one. We dropped a few, these series of would-be hitmen, but the presentation was kind of the same. We would be preparing the set, but Glen has to go to makeup, so he would get out of the van or whatever and be this guy and the whole crew, everybody standing around, we'd just go [gasps]."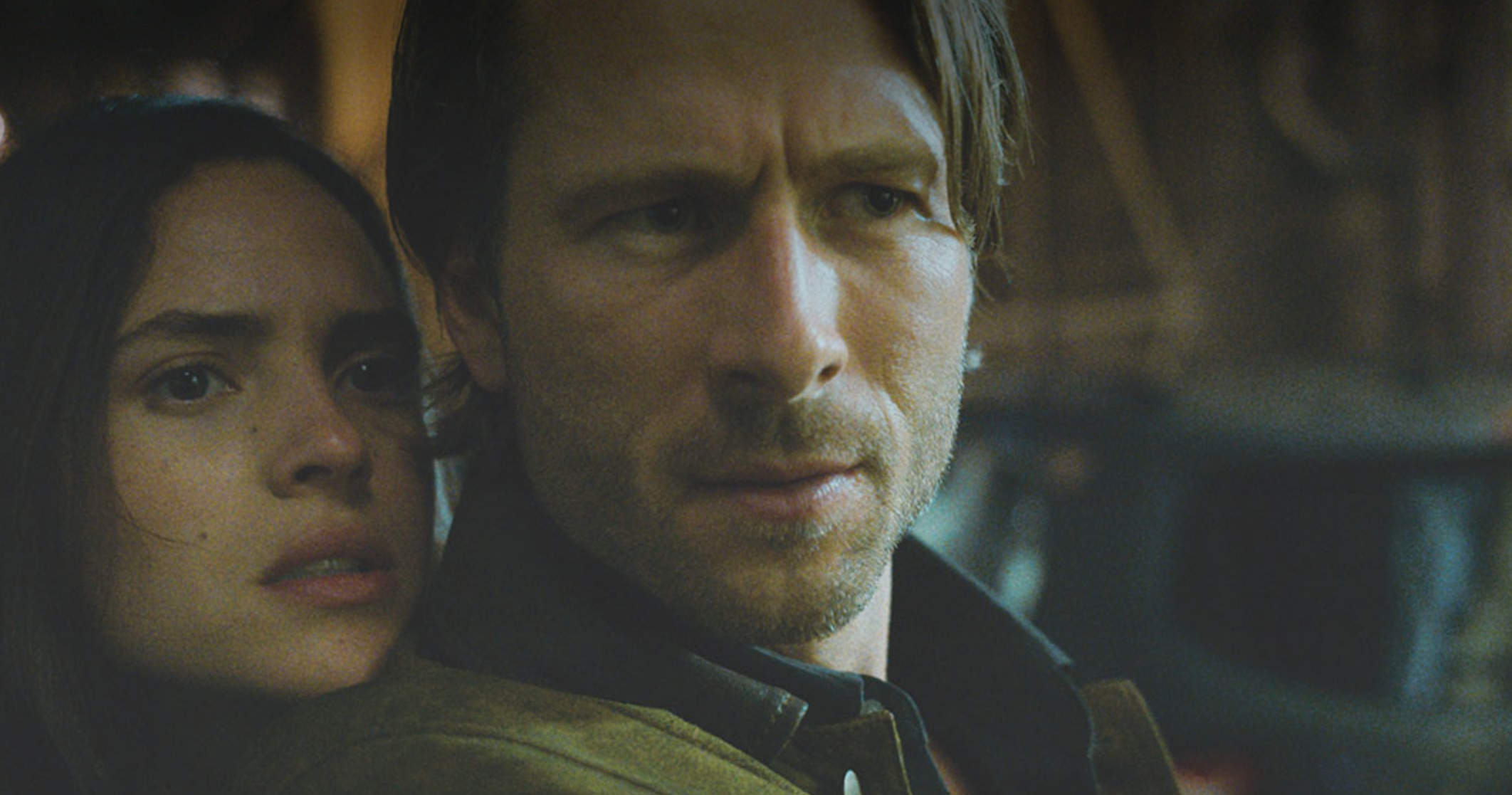 Linklater and the Crew Were in Stitches at One of Powell's Wildest Personas
Of all the looks Linklater saw, his personal favorite came in at the end, making an unforgettable coup de grâce for the shoot. He described it as if Powell was abducted from the set and replaced with an alien creature, adding:
"But the best is the very odd orange-haired guy with freckles. He's the last one, we saved kind of the best for last because he's just so weird. When he stepped in—that was the last day of shooting, too, we kind of snuck that one—and when Glen got out of the van, I'll never forget the whole crew, we just all went, 'What the fuck has happened? What has descended on our movie set? Who is this creature from another planet?' It was so funny. It was just so funny."
Linklater and Powell co-wrote Hit Man as a somewhat true story based on an article penned by Skip Hollandsworth. This film marks their fourth collaboration, but it's also the first time they've ever taken up writing duties together on a project. The rest of the cast features Adria Arjona, Retta, Austin Amelio, and Molly Bernard.
There's currently no release date for Hit Man. For now, check out our full interview with Linklater below and stay tuned here at Collider for more coverage from TIFF 2023.