The Big Picture
Maya Hawke discusses her personal connection to Flannery O'Connor's work, particularly A Prayer Journal, which had a significant impact on her as a young person.
Wildcat, directed by Maya's father Ethan Hawke, will tackle religious themes and explore the doubt and struggles faced by a young O'Connor as she establishes herself as a writer.
The biopic takes a unique approach, using non-linear storytelling and drawing from O'Connor's own stories to portray her life. It stars Maya Hawke, Ethan Hawke, Vincent D'Onofrio, Laura Linney, and Steve Zahn.
Maya Hawke is stepping out of the Upside Down and into a pair of especially iconic shoes in the biopic Wildcat. Directed and co-written by Maya's father, Ethan Hawke, Wildcat shines the light on prolific writer Flannery O'Connor. Maya portrays the titular writer, whose work made a significant impact on her. During this year's Toronto International Film Festival, the Hawkes stopped by Collider's TIFF media studio at MARBL to promote the film, where Maya discussed which work of O'Connor's was pivotal for her.
When speaking with Collider Editor-in-Chief Steve Weintraub, Hawke spoke a bit about her experience reading O'Connor's work as a teen, sharing that "it's just that usually an English professor assigns it." However, one work in particular had a slightly different history: A Prayer Journal. Hawke's connection to it was more personal, as her father was the person who introduced her to it. A Prayer Journal chronicles the inner thoughts of a young O'Connor and her relationship with God and spirituality in general. O'Connor's exploration of the topic is something that has since remained with Hawke. She explains
"That was really interesting to me as a young person, especially because she had such big dreams and so much self-doubt for different reasons than I had, but I related to it and connected to it. So, [she and Ethan] read that together, and then I ended up using it as an audition monologue when I was applying to drama schools, and then I kind of just kept wanting to play this character. Eventually, this film came together through a variety of not-that-interesting-to-talk-about, but at the time, very surprising and interesting ways."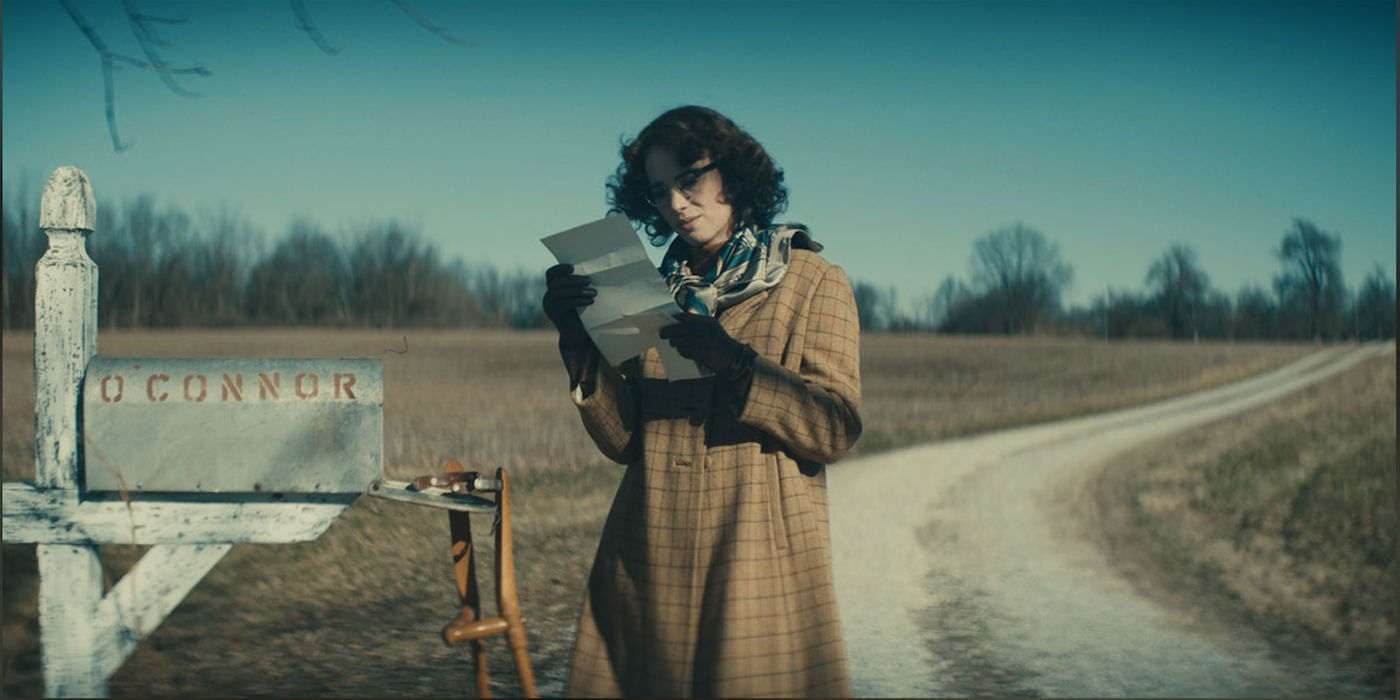 'Wildcat' Will Tackle Similar Themes
Like A Prayer Journal, Wildcat will hit on religious topics as they relate to O'Connor, as her faith was an integral part of her life. Additionally, the biopic will see a young O'Connor grapple with doubt as an up-and-coming author struggling to make a name for herself. It follows O'Connor through some of her greatest triumphs and troubles, including her devastating lupus diagnosis that would ultimately lead to her untimely death in her late 30s. Wildcat also brings a unique approach to the biopic structure, showcasing O'Connor's life through non-linear segments that draw from her own stories. The film is directed by Ethan Hawke from a screenplay co-written by Hawke and Shelby Gaines. It is executive produced by Eric Groth. Along with Maya Hawke, Wildcat stars Ethan, Vincent D'Onofrio, Laura Linney, and Steve Zahn.
Stay tuned to Collider for more coverage out of TIFF 2023. For more with Maya and Ethan Hawke on Wildcat, watch our interview: