The Big Picture
Due to the ongoing strike, CBS has added Paramount Network's hit series Yellowstone to its programming slate, which has proven to be a smart move with millions of viewers tuning in to watch the adventures of the Dutton family.
The premiere of Yellowstone on CBS was the most-watched scripted program since NCIS' finale in May.
This successful debut was a huge leap for both CBS and the show itself.
Due to the reduction of new content amid the ongoing actors and writers' strike for fair wages and better working conditions — CBS modified its programming slate to include the massively popular neo-western series, Yellowstone. Apparently, the decision to air Paramount Network's hit Taylor Sheridan-created series has so far proven to be a smart, strategic move, as millions of viewers have tuned in to witness the adventures of the Dutton family once again. Having premiered on the broadcasting network on September 17, the neo-Western drama has accumulated 6.56 million viewers thus far, according to Nielsen live-plus-same-day fast figures (via The Wrap).
The hit show's premiere has been the most-watched scripted program since NCIS' finale which aired in May. The network debut of Yellowstone also garnered a 0.9 rating among adults, with CBS estimating the premiere will generate 6.82 million viewers when out-of-home figures are tallied. Regardless, the successful debut of Yellowstone on CBS was not only a huge leap for the network but was also a great feat for the show itself, considering the initial premiere of Season 1 on Paramount Network has gathered less than half of what it has accumulated in views since its premiere on CBS.
The 'Yellowstone' Universe Expands With New Spin-Offs on the Way
The Yellowstone premiere on CBS has introduced the show to wider audiences, allowing new followers to tune in to watch the adventures of the Dutton family. Interestingly, the story of the family will only expand further despite Kevin Costner's departure from the show. A number of upcoming shows based within the world of Yellowstone will also come audience's way soon, including 6666, 1944, and the Yellowstone follow-up series starring Matthew McConaughey. The new shows will join the ranks of previously aired spin-offs which include 1883 which starred Sam Elliott, Tim McGraw and Faith Hill and 1923 which starred Harrison Ford and Helen Mirren.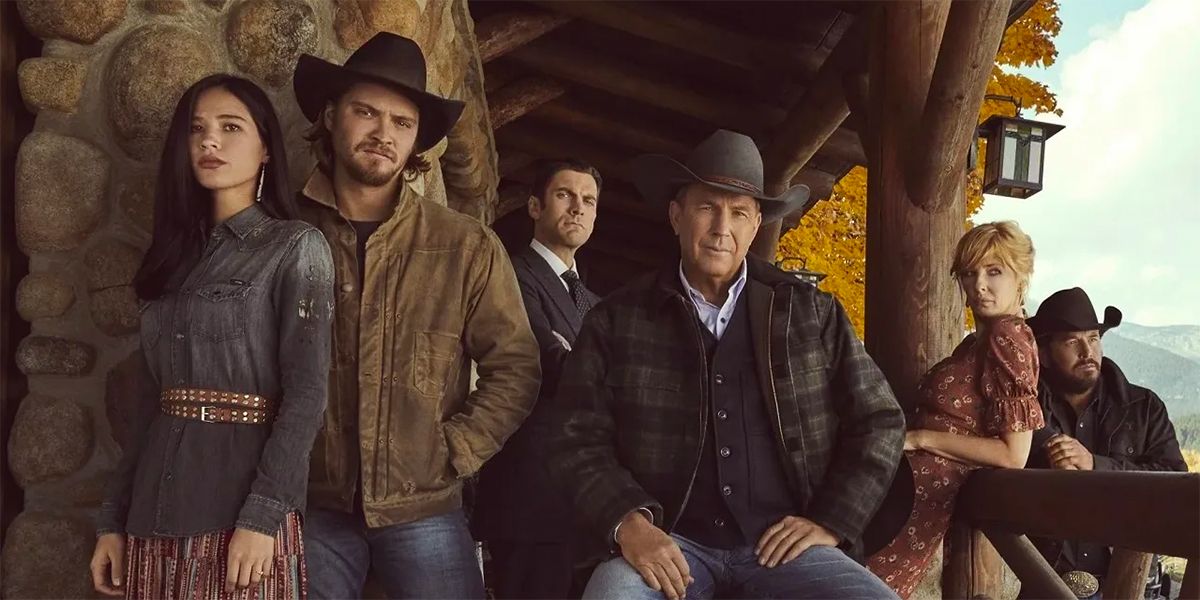 Yellowstone follows the Dutton family — John Dutton III (Costner), Kayce (Luke Grimes), Beth (Kelly Reilly), Jamie (Wes Bentley), Monica (Kelsey Asbille), and Rip Wheeler (Cole Hauser) as the Yellowstone Dutton Ranch foreman — as they deal with the dilemmas that come with owning a large cattle ranch and sharing borders with multiple land developers. The series, which debuted in 2018, has since grown to gain a loyal and dedicated following. It is no wonder why CBS chose to add the series to its catalog.
Stay tuned to Collider for more updates.