The Big Picture
Fellow Travelers tells a passionate love story set against the backdrop of a pivotal social and political era from the past century.
The miniseries explores LGBTQ+ relationships during a time of open aggression, where Hawkins (Matt Bomer) and Tim (Jonathan Bailey) must hide their love from society.
The plot also features a contrasting couple, Marcus and Frankie, offering a reflection on a past that is still relevant today.
A new love story is about to be told, set against the backdrop of some of the most important social, political, and cultural events of the past century. Fellow Travelers promises a miniseries full of passion, emotion and a reflection of the world we live in. Entertainment Weekly has released new images from the upcoming miniseries about a couple who must do whatever they can to avoid the aggressive stance of the world against the nature of their bond.
In Fellow Travelers, Hawkins (Matt Bomer) and Tim (Jonathan Bailey) fall in love with each other like any other couple would, but the main difference between them and any other story that can be seen on television will be the fact that they will get together during a time when aggressive responses towards LGBTQ+ relationships were much more open and direct. Even if they have to remain hidden from society to avoid being hurt by hateful groups, they'll still try to be the best partner they can be for each other in the steamy series about intimacy and love. The new images show the two in a bar, and also as they steal a quiet moment at the beach.
Not the Only Couple in Town
While Hawkins and Tim's journey will be a special one to follow, they won't be the only couple featured in the plot of Fellow Travelers. Marcus (Jelani Alladin) is a journalist focused on covering what goes on with the Senate at any given time. He'll fall in love with Frankie (Noah J. Ricketts), a drag performer working at a secret bar. Their narrative will serve as a contrast to the story of the two main characters in the show, as the miniseries takes audiences back in time for a reflection that still pertains to current times. Alladin and Rickets are also seen in the newly released images. Allison Williams, Chris Bauer, and Will Brill also take center stage in the new photos.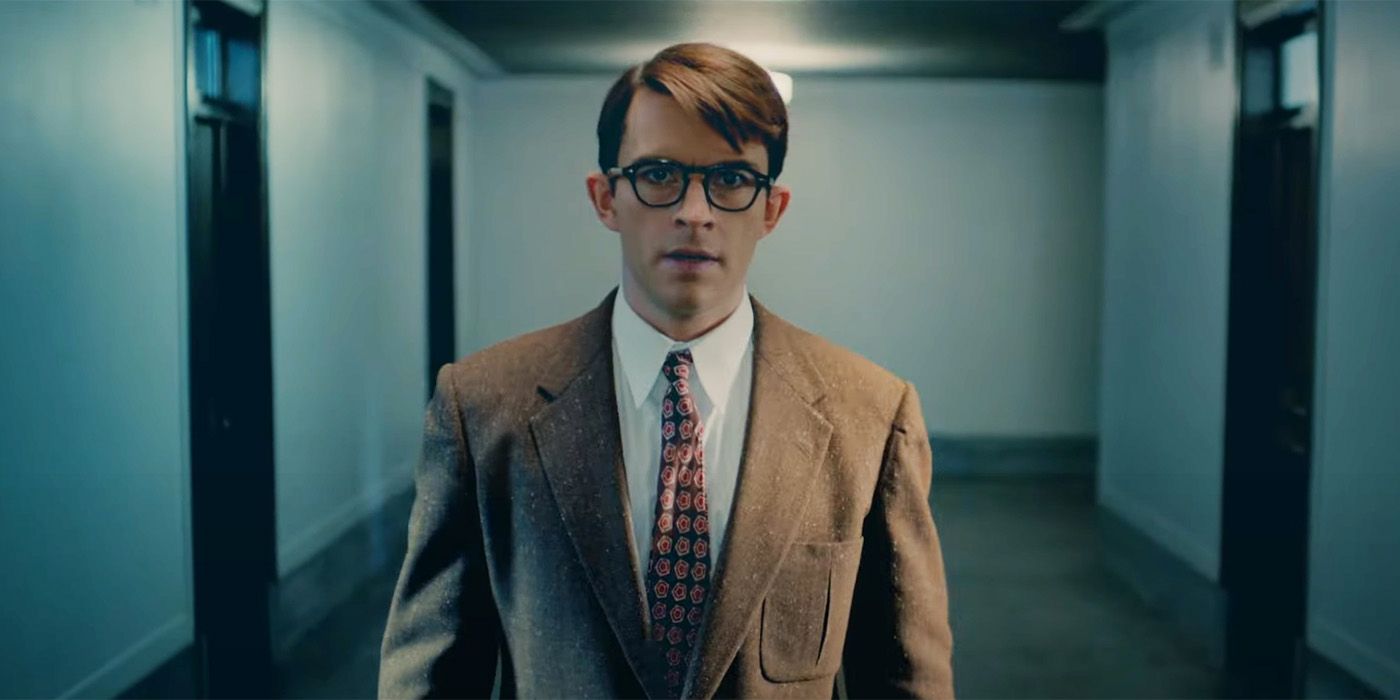 The upcoming story will be a very different kind of project for Bomer, who spent a considerable number of recent years portraying Negative Man in Doom Patrol, a DC television series about an unconventional group of heroes. On the other hand, Bailey has had a busy year, being a part of the production of the two Wicked movies Universal Studios is currently working on. The actor will play the role of Fiyero, the main love interest in the musical, who will be crucial to the story of Elphaba (Cynthia Erivo) as she develops her abilities as a powerful witch.
You can check out the new images from Fellow Travelers below, and catch the miniseries when it premieres on Showtime on October 27: