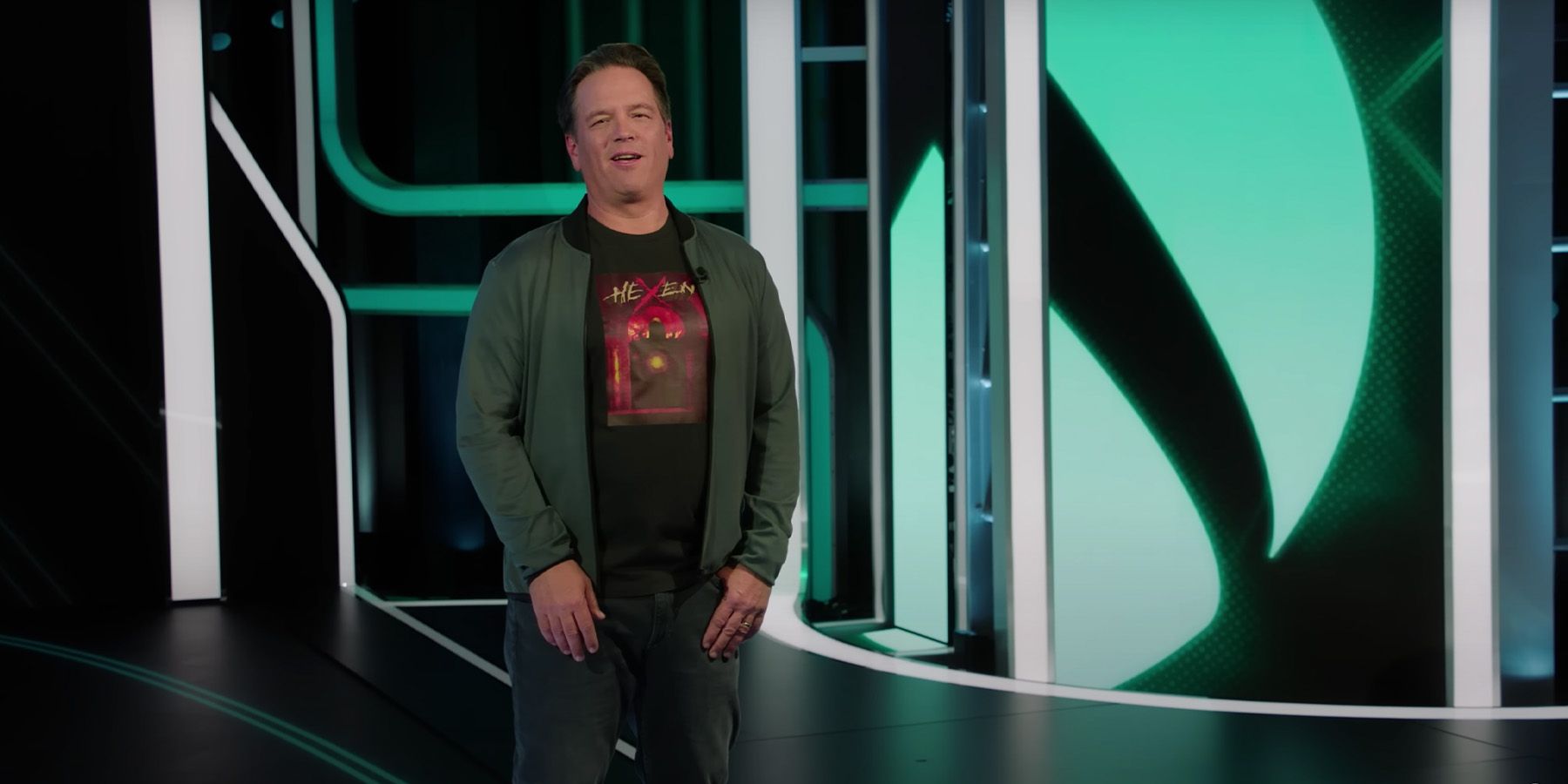 Highlights
Microsoft's CEO of Gaming, Phil Spencer, is addressing leaked documents related to the company's potential acquisition of Activision Blizzard amid their legal battle with the FTC.
Leaked documents reveal Xbox's plans for a next-gen console with a potential 2028 release date, as well as images of a disc-less Xbox Series X.
The leaks also include information about Microsoft's interest in acquiring Nintendo and Warner Bros, as well as console exclusivity details for Elder Scrolls 6. Xbox is not happy about the leaks and will reveal the real plans when they're ready.
In the midst of some major unplanned Xbox reveals, the CEO of Microsoft Gaming, Phil Spencer, is addressing the various leaks. The emergence of all the leaked documents is a result of Microsoft's ongoing legal battle with the FTC regarding the company's potential acquisition of Activision Blizzard. Microsoft was required to submit all sorts of relevant documents for its court case, and many of those details have found their way online.
Of the many interesting recent revelations, Xbox's next-gen console plans were leaked, suggesting Microsoft is targeting a 2028 release date for its next system. Additionally, images of a disc-less Xbox Series X also appeared online thanks to these submitted documents. That's not all either; major stories from leaked Bethesda games to Microsoft looking to acquire Nintendo have made the rounds thanks to leaks following the proceedings. As one might imagine, the team at Xbox isn't too happy about all of this.
RELATED: Microsoft Wanted to Acquire Nintendo, Warner Bros Alongside Zenimax
The Head of Xbox Phil Spencer has taken to social media to share his thoughts about the various leaks as well as give some insight as to if and when some of these announcements might officially be made. Spencer calls all the current accuracy of the leaks into question as he states, "It is hard to see our team's work shared in this way because so much has changed." He goes on to say that they "will share the real plans when we are ready."
Obviously, this isn't how the team at Xbox would like to have seen their hard work displayed to the public. Things in the gaming industry often change quickly and there will likely be some major differences between the leaks that have surfaced and what fans actually see when announcements are officially made. When things inevitably do change, fans' expectations will likely be altered due to the material that is currently floating around.
These documents don't just affect Microsoft either. Emails about the Nintendo Switch 2's power and capabilities have also surfaced thanks to the leak. The still-unannounced successor to the popular Nintendo Switch hybrid console is expected to be released in 2024, but no official reveal has yet been made.
Even PlayStation fans have been impacted as official documents show Elder Scrolls 6 as an Xbox and PC exclusive. The issue of console exclusivity has been a touchy one among fans since the Bethesda acquisition, so this is likely something Microsoft and Xbox would have liked to control the narrative around. It's hard not to sympathize with the creative teams that have put so much hard work into these games and hardware for the fans, but it has also been an undeniably interesting look at the way Xbox, at least at one time, saw the future of its brand, as well as the greater landscape of the gaming industry.