Summary
A new Green Lantern named Shepherd arrives in the DC Universe and has a unique power ring with the thought patterns of another lantern.
Shepherd is tasked with fighting the Radiant Dead, a terrifying evil force from an alternate universe, and must find John Stewart for help.
It is speculated that Shepherd's power ring may have belonged to Rot Lop Fan, a blind Lantern, and his transfer into the ring is an interesting development.
Warning! Contains spoilers for Green Lantern: War Journal #1!A new Green Lantern has just arrived in the DC Universe, and he's a bit different than the Lanterns fans are familiar with. As a monstrous evil comes to Earth, Lantern Shepherd reveals what makes him different from other members of the Corps.
In Green Lantern: War Journal #1 by Phillip Kennedy Johnson and Montos, a terrifying force of evil known as the Radiant Dead comes to the DCU from an alternate universe. The undead collective approaches a space station and manages to recruit one of its astronauts by offering a twisted new Power Ring.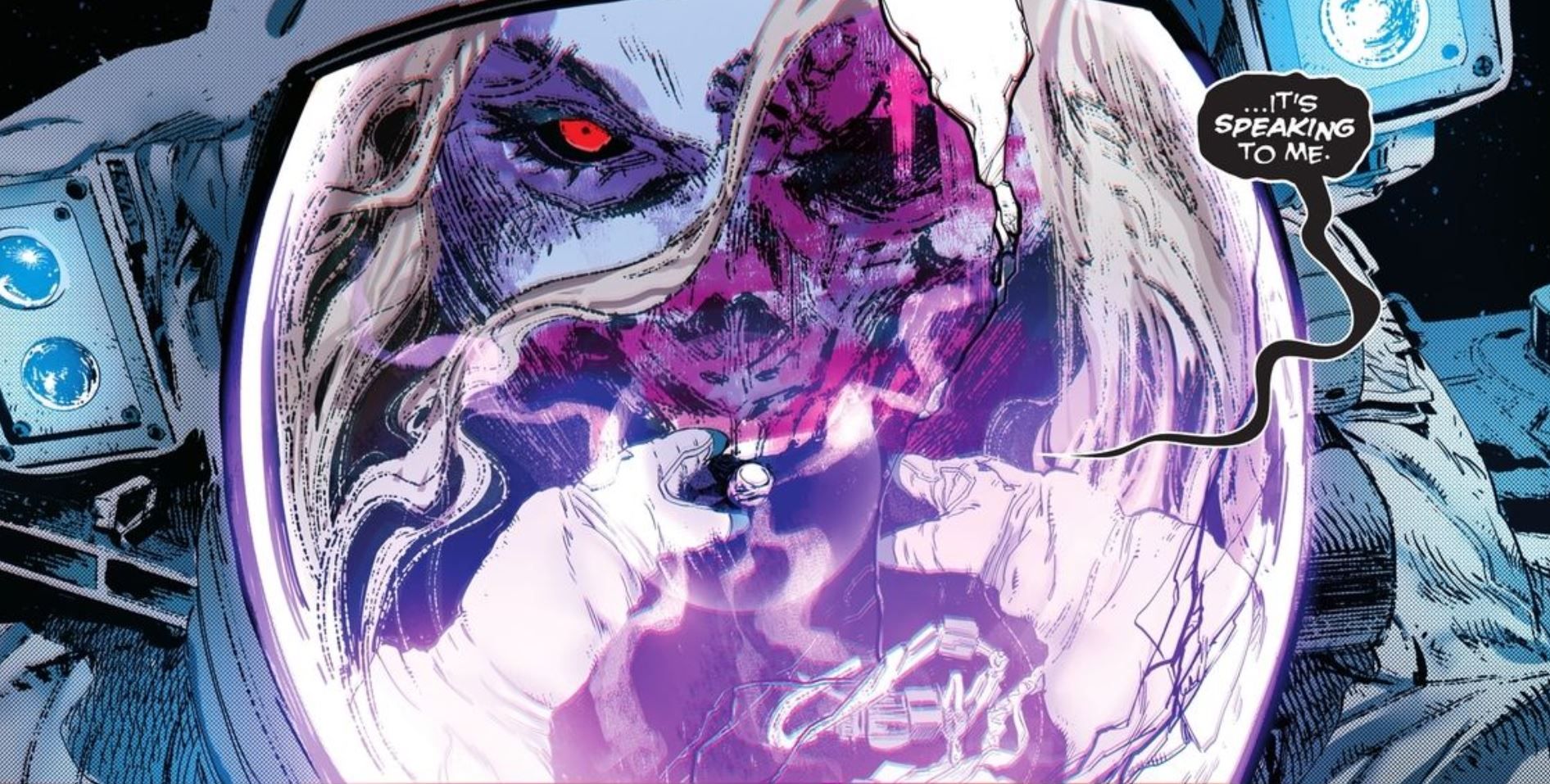 Later, Green Lantern Shepherd arrives in the Prime Universe, having been sent after it by the Green Lantern John Stewart of Shepherd's universe. Shepherd investigates the remains of the space station with his ring, which doesn't contain artificial intelligence, but the soul of a previous Green Lantern. As Shepherd confirms the Radiant Dead are on the station, he's attacked by the astronauts, now all members of the undead army. Shepherd forms several close-contact weapons with his Power Ring such as knives and swords. But his ring rightfully points out that Shepherd is going to need John Stewart to defeat the Radiant Dead.
Green Lantern Shepherd Works with a Dead Corps Member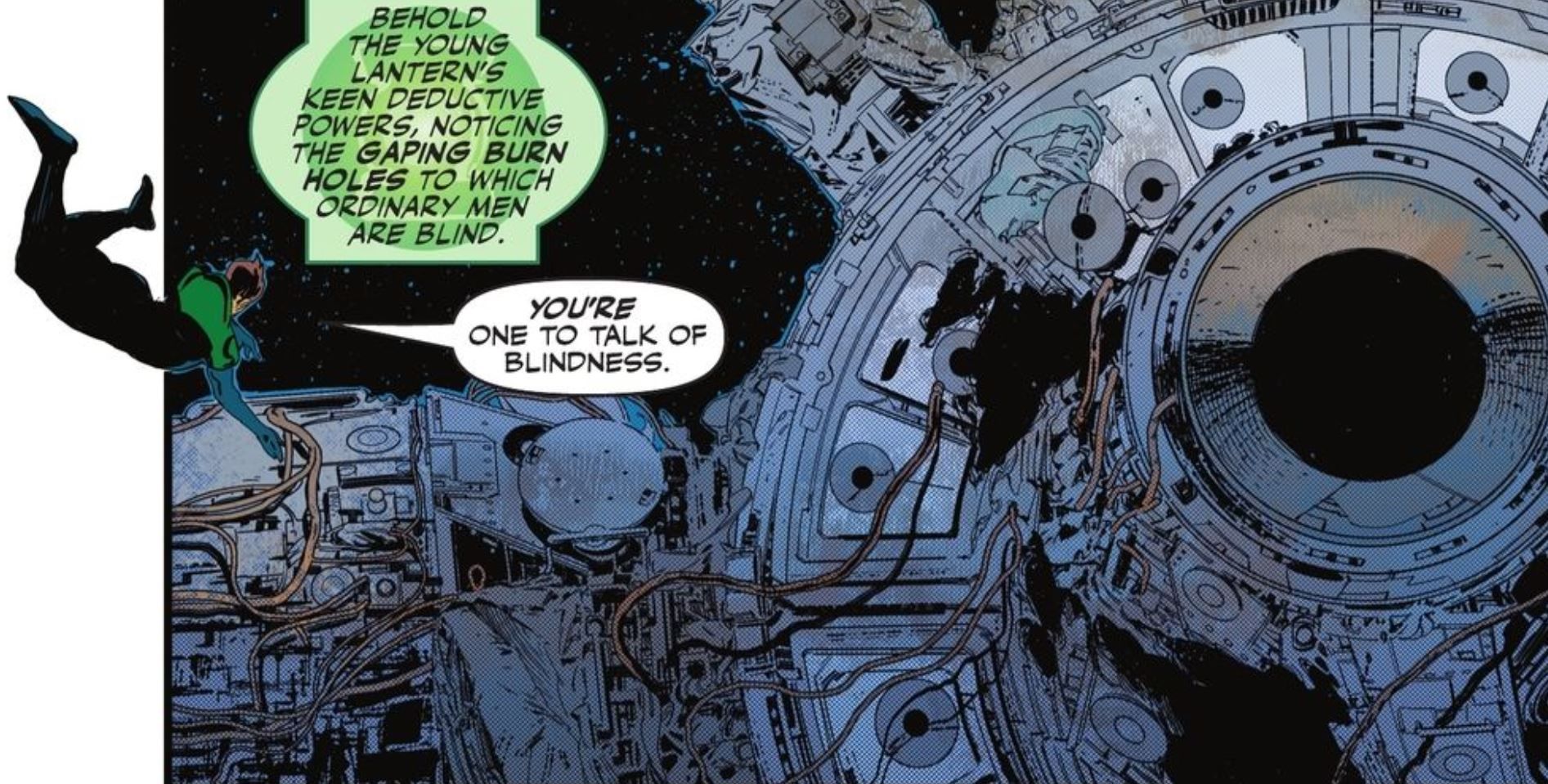 The new Green Lantern debuted in the backup stories of Green Lantern. Shepherd is a younger Lantern and one of the last members of his universe's Corps. Little is known about Shepherd other than Kyle Rayner saw potential in him and that John Stewart believes him capable of being the foundation of a new Corps. But with the Radiant Dead still a pressing matter, John Stewart sent Sheperd to pursue the malignant force and find the Prime John Stewart to defeat them for good.
It's fascinating that Shepherd's Power Ring contains the thought patterns of another Lantern. The John Stewart of Shepherd's universe recognized his ring, hinting that the fallen Lantern may be one fans know. Plus, Shepherd makes an offhand remark to his ring saying "You're one to talk about blindness.". While it's possible the ring could have been anyone's, Shepherd's ring might have belonged to Rot Lop Fan, the sole member of the F-Sharp Bell Corps. Rot Lop Fan was from a world of pure darkness and was infamously the Corps' most well-known blind Lantern. If that's the case, Rot Lop Fan has found a interesting new way of serving the Corps.
A Fan-Favorite Green Lantern is a New Lantern's Power Ring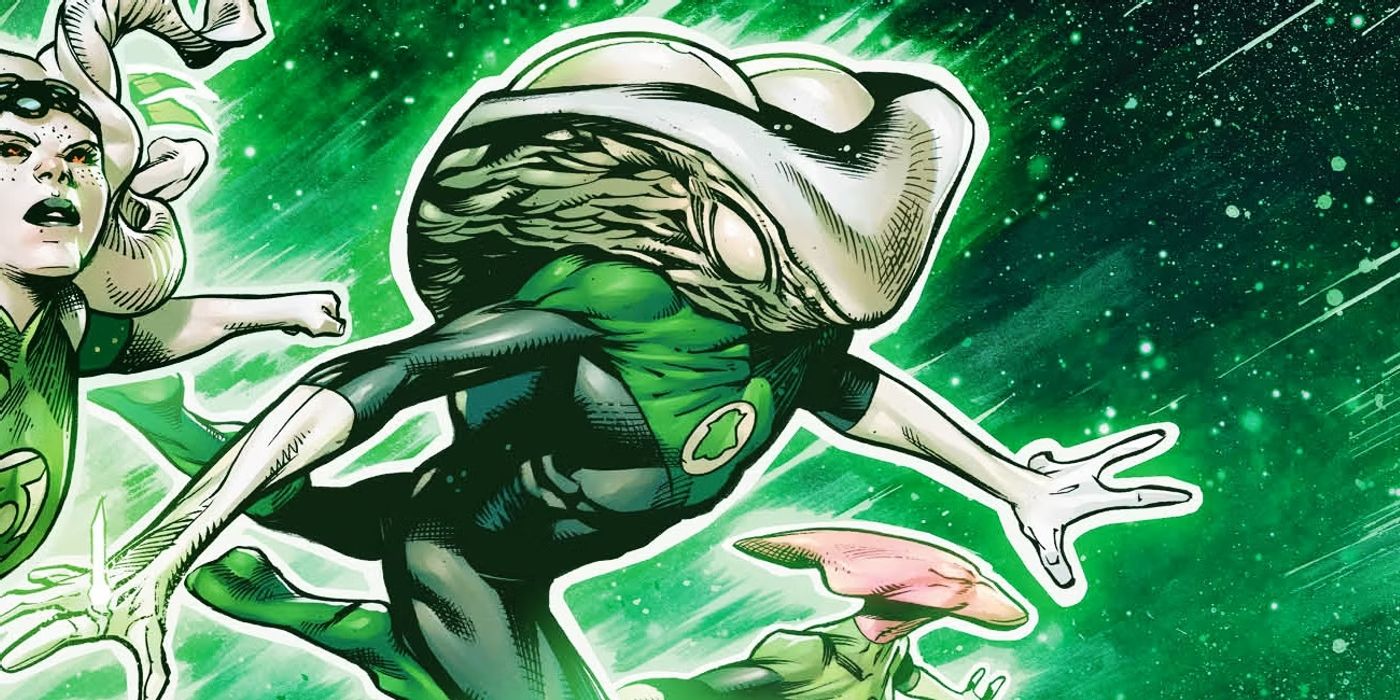 It's not uncommon for Green Lanterns to live on after death. The tremendous willpower Green Lanterns possess is often enough to overcome death, though the results are never pretty. Though he utilized sound rather than light, Rot Lop Fan was just as capable at ring-slinging as any Lantern and he most certainly had the will to live on even if his body expired. Transferring himself into a Power Ring would be interesting, especially as the greener Shepherd takes on the task of fighting the Radiant Dead. Hopefully, Shepherd and his ring have what it takes to find John and defeat the sinister force forever. Green Lantern: War Journal #1 is on sale now.